Scout Willis Goes Topless in NYC to Protest Instagram's Nudity Policy (PHOTO)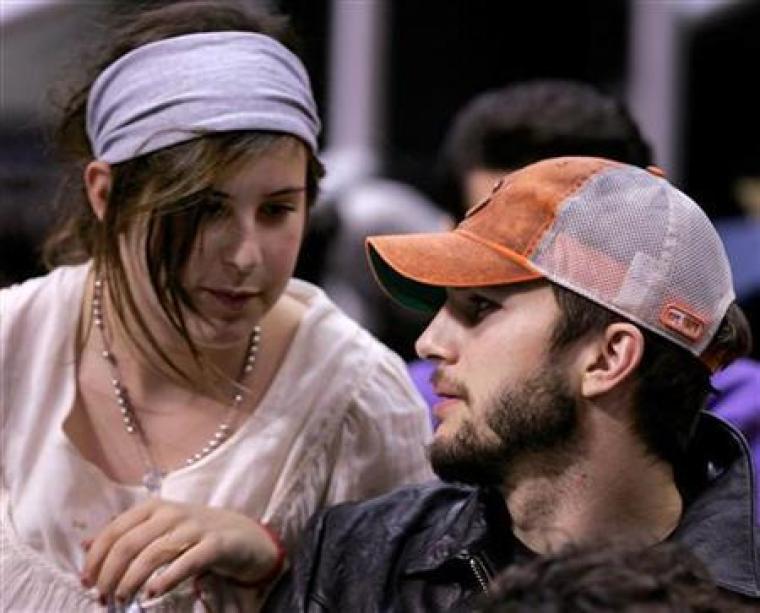 Scout Willis is protested Instagram's no-nudity policy Tuesday by strolling around New York City without her top on yesterday. The 22-year-old daughter of Bruce Willis and Demi Moore initially became incensed with the social media site's policy after they deleted the nude pictures she had posted.
Scout Willis' NYC protest involved her walking around Manhattan's Lower East Side to shop while topless. She stopped by local bodegas and newspaper stands, interviewed city residents, and made sure to post pictures to Twitter, which has a more lenient policy with sensitive content.
"Legal in NYC but not on Instagram," she posted on her @Scout_Willis account. "What @Instagram won't let you see #FreeTheNipple," another picture read.
TO SEE PICTURES OF SCOUT WILLIS DURING HER PROTEST, CLICK HERE (WARNING: ADULT CONTENT).
"My comfort with my body should not be dictated by how others perceive me. However, I don't wish to force this view on anyone," she tweeted, adding that anyone can unfollow her if they wish.
Willis' problem with Instagram's policy began when she posted a picture up of herself wearing a sweatshirt with two topless women on it earlier this month. Her account was made private and eventually deleted because the app forbids "violent, nude, partially nude, discriminatory, unlawful, infringing, hateful, pornographic or sexually suggestive photos or other content."
Willis decided to make a new Instagram and use the topless, controversial Rihanna magazine cover as her avatar. That too was deleted.
This week she has rallied others to her cause by pointing out that Instagram has also deleted pictures of women breastfeeding and artistic works that feature nudity.
"Now that every1 is listening, let's talk about the root of what is happening here, stop sensationalizing and talk about what's really at stake," she wrote Thursday. "It's so much bigger than @Instagram now. This is about helping woman feel empowered to make personal choices about their bodies not dictated by what society says is decent."
Instagram has responded to the controversy.
"We try hard to find a good balance between allowing people to express themselves creatively and keeping Instagram a fun and safe place," the site, which is owned by Facebook, told E! News. "Our guidelines put limitations on nudity and mature content."