Second Texas Patient Exhibiting Symptoms of Ebola Is Transported to Dallas Hospital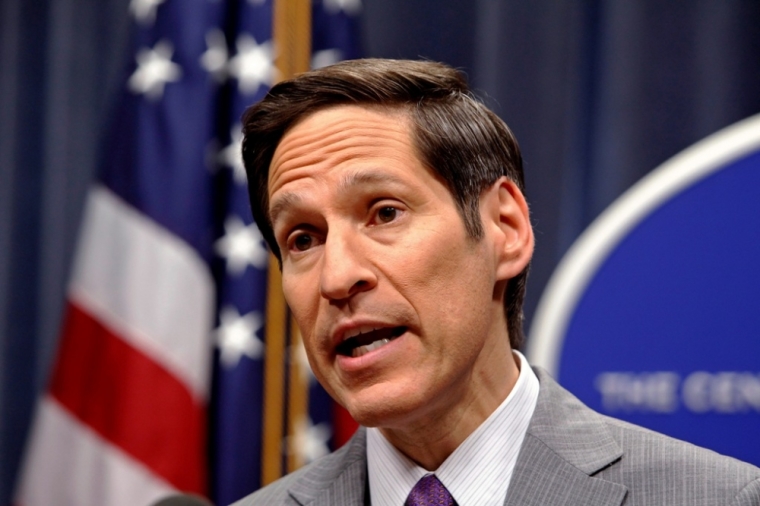 A second patient has been transported to Texas Health Presbyterian Hospital in Dallas after exhibiting symptoms of Ebola Wednesday. The patient, Sgt. Michael Monnig, had been inside the apartment where Thomas Eric Duncan was staying to get a quarantine order signed. Monnig and the two county health officials who entered the apartment with him did not wear protective gear.
"At 12:32 p.m. Oct. 8, Frisco dispatch received a call from Care Now, 301 Main Street, regarding a patient exhibiting signs and symptoms of Ebola. The patient claims to have had contact with the Dallas 'patient zero,'" according to a statement from Frisco officials Wednesday.
"Frisco firefighter-paramedics are in the process of transporting [Monnig]. They are also in the process of examining clinical staff and other facility patrons. The number [of] other people impacted is unknown. No other information is confirmed, available at this time," the statement ended.
Logan Monnig, the deputy's son, explained that his father had been monitoring his temperature since last week, and on Wednesday he told his family he had stomach pain and fatigue and went to a CareNow clinic as a precaution, according to KXAS-TV.
"We don't want to cause a panic," Logan Monnig told The Dallas Morning News. "There is almost no chance my dad would have Ebola. He spent very little time in the apartment, and he did not come in contact with Mr. Duncan or any bodily fluids."
Monnig is being treated at the Texas Health Presbyterian Hospital in Dallas, the same hospital that treated Duncan.
When questioned about the report at a news conference Wednesday, Dr. Tom Frieden, director of the Centers for Disease Control and Prevention, said he couldn't comment definitively on the situation, but as far as he knew Monnig had neither "definite contact" nor was displaying "definite symptoms" of Ebola.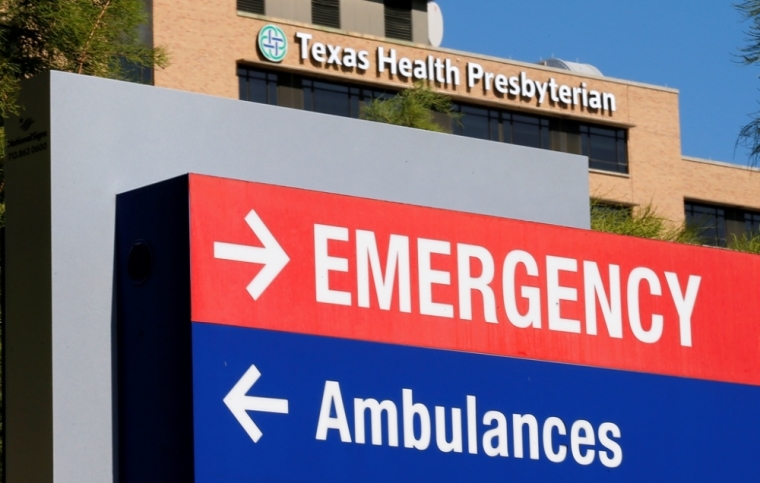 "[We] have gone on to identify everyone who has had definite contact with the index patient and everyone who might have had contact with the index patient. That identified 10 people with definite contact and 38 people with whom contact could not be ruled out," he said.
"Of those 48 people everyone has been identified, and monitored everyday with someone from the public health system measuring their temperature with an accurate device. None of them have had symptoms, none of them have had fever," Frieden continued.
"There have been rumors of other contacts or other cases, none of those have panned out. I understand that there is a situation now that's being assessed. The latest information we have is no definite contact, no definite symptoms," he added.
Duncan, who was the first person diagnosed with Ebola in the U.S. on Sept. 30, died from Ebola early Wednesday morning while being treated with experimental antiviral drug brincidofovir.
At a news conference Wednesday, Frisco Fire Chief Mark Piland said Monnig, who is under observation, is not one of the 48 people being monitored by the CDC. He said Monnig was inside the apartment where Thomas Eric Duncan was staying in Dallas and had come in contact with his family members.
At this point, he explained, Monnig is being monitored as a "low risk" Ebola case, but they are still taking all the necessary precautions.
Federal officials announced Wednesday that starting Saturday U.S. agents will be checking the temperatures of passengers arriving at five major airports from West African countries that have high rates of Ebola, and will be asking for their recent medical history.
The five airports where agents will be stationed to administer the screenings include John F. Kennedy International in New York, O'Hare International in Chicago, Hartsfield-Jackson International in Atlanta, Washington Dulles International near Washington, D.C., and Newark Liberty International in Newark, New Jersey.
On Thursday Texas Gov. Rick Perry will be at Fort Hood to visit U.S. Army troops who are preparing for deployment to West Africa in support of Ebola containment and eradication efforts.