Selah worship leader shares warning with Christians about transhumanism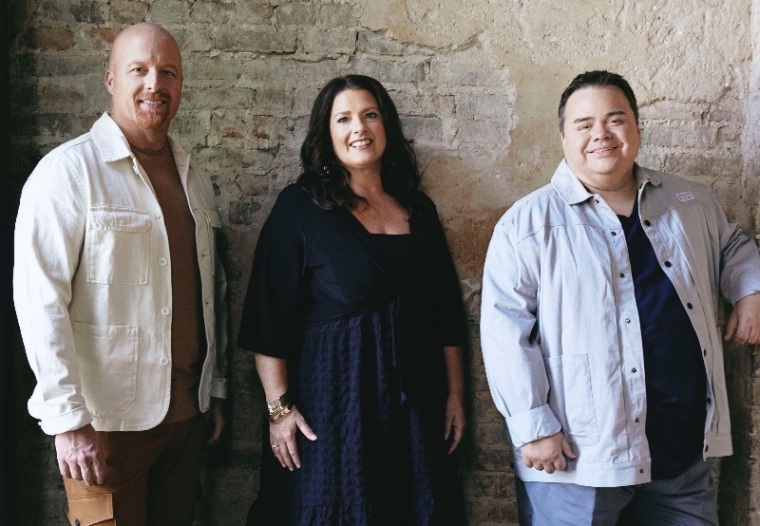 Selah is one of the most beloved groups in Christian music, and in a recent interview with The Christian Post, the band's frontman, Todd Smith, urged Christians to stay vigilant as the world embraces transhumanism. 
The band's trio, which includes Allan Hall, Amy Perry and Smith, recently celebrated 25 years in music and released a new hymn album, Greatest Hymns Vol. 3, commemorating their years in music ministry and more than 750 million streams. 
In their 25-year career their goal has been to offer "comfort and encouragement" to listeners.
Smith, who grew up in a missionary household, told CP in a video interview that "one thing you're going to start hearing a lot more about, where we're headed, is transhumanism. Atheism, probably, over time, is slowly going to die out, believe it or not. But transhumanism is really going to start to grow more as the occult grows more, as people get into spirituality more, and they're checking things out," he said.
The "You Raise Me Up" singer said people will go back to questioning God's Word as Satan had Eve do in the very beginning. 
"'Did He say you couldn't eat of this? If you do, you'll be like Him. You'll be a god.' Even Satan himself [in Isaiah] said, I will be like Him; I will raise myself up," he added.
"So you're going to see people will probably say, 'Oh, yeah, Jesus is real, but He's not the supreme God and we can be gods!" Smith opined. 
Transhumanism, as defined by Encyclopedia Britannica, is a philosophical and scientific movement that "advocates the use of current and emerging technologies — such as genetic engineering, cryonics, artificial intelligence (AI), and nanotechnology — to augment human capabilities and improve the human condition."
Read about transhumanism in The Christian Post here, here, here and here
"You're seeing and hearing stories about [how] different countries are making super soldiers where they're basically altering the DNA," said Smith, adding that China has reportedly created the world's first human-monkey hybrid. 
"There will be a lot of good things, where if you have cancer, if you have this disease or if you have that disease, the technology is moving so rapidly we'll have a lot of cures for those things," he continued, predicting that human lifespans will increase and there will be advances in the creation of artificial limbs.
"That's a great thing, but where it's going to lead is, we [will] start to believe that we're God and we'll start to believe that we are above God, and that's what transhumanism is," Smith insisted.   
As for believers in Christ, the singer cautioned everyone to stay humble and stand firmly in God's Word so there is no fear of persecution. 
"Even from a musical standpoint, what songs are we singing that are addressing and really focusing on who Jesus is?" he posited.
"You're going to see more people get into spirituality, which can be a great thing, but at the same time, the church needs to be the answer. We need to be able to show people because we have the power; we have the power through Jesus. We have the death and resurrection and the shedding of His blood and His name is above every name, and it makes the demons scatter. It makes Satan scatter," Smith assured.
With 11 Gospel Music Association Dove Awards under their belt and 4 million albums sold, the band's latest album is already available and new songs will be released in the coming months. 
Visit Selah's website for further information.