Selena Gomez Admits She May Never Overcome 'Depression' But Will Focus on Her Well-Being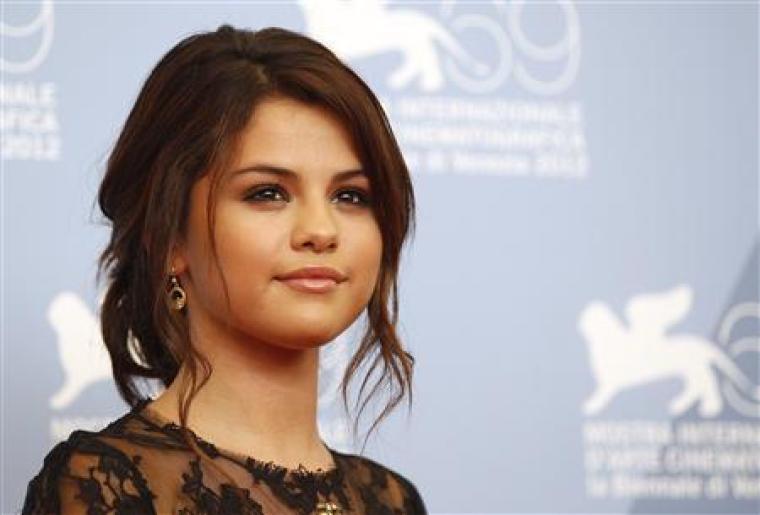 Singer Selena Gomez says she is focusing on her well-being amid an ongoing battle with depression and anxiety.
The former Disney star has been spending most of her time in the public attending church with her longtime on and off again boyfriend, Justin Bieber. And after completing a short stint in a treatment program for mental wellness, Gomez is speaking out.
"Anyone who knows me knows I will always start with my health and my well-being," the 25-year-old said in her March 2018 cover story for Harper's Bazaar. "I've had a lot of issues with depression and anxiety, and I've been very vocal about it, but it's not something I feel I'll ever overcome. There won't be a day when I'm like, 'Here I am in a pretty dress — I won!' I think it's a battle I'm gonna have to face for the rest of my life, and I'm OK with that because I know that I'm choosing myself over anything else."
The "Wolves" singer said she has put off releasing her next album so that she could properly look after herself.
"I want to make sure I'm healthy. If that's good, everything else will fall into place," she continued. "My next album has been forever in the making. When people ask me why, I'm honest about it: It's because I haven't been ready. I mean, point-blank, I don't feel confident enough in where my music is yet. If that takes 10 years, then it takes 10 years. I don't care. Right now I just want to be super intentional with all of the things I'm doing."
Gomez opened up about the pressures she's faced due to fame at a Hillsong Church conference at the end of last year. She admitted that as her fame increased, it became "extremely painful" and confusing to live out her mistakes in front of the world. She said she gave every last ounce of herself to the people around her and on stage but it was never enough.
"You will feel like you lost everything but know that this is to gain the very things that He has for you," Gomez said in the testimony, which was written as a letter to her young self.
Gomez, who recently overcame a life-threatening battle with lupus, maintained that the stage and her platform were just tools to help her get to her purpose.
"You will learn that your truest identity is loved and chosen, as the chosen daughter of God," she continued.
The YouTube clip of Gomez sharing her story ended with a very powerful declaration that the pop singer spoke over herself in front of the thousands in attendance.
"Selena, you are enough! Not because you've tried hard, not because you have loved hard or put on your best face, not because you have been given a large platform and not because others tell you 'you are enough,'" she declared. "You are enough because you are a child of God who has been pursued from the very beginning. You are enough because His grace has saved you and covered you."
Follow Jeannie Law on Twitter:
@jlawcp