Selena Gomez Praises Carrie Underwood's Inspirational Song 'Something in the Water' In Video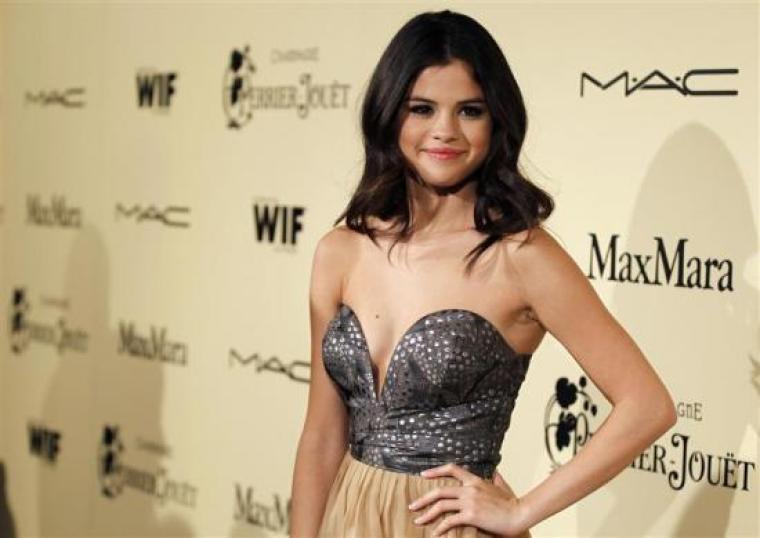 Selena Gomez celebrated Carrie Underwood's faith-filled single "Something in the Water" with a video posted to Instagram on Sunday.
The former Disney star shared a clip taken from a car ride with her previous "Wizards of Waverly Place" co-star David Henrie featuring the pair singing Underwood's hit ballad.
"@DavidHenrie and I have spent many years driving and doing our sing alongs but we have to agree that we are pumped and proud of Carrie for releasing such a powerful song," Gomez wrote in the caption on Nov. 15. "#somethinginthewater #generationchange #davidcantsing."
In the clip, Gomez and her former colleague belt out the lyrics to Underwood's song that include, "Now I'm changed, and now I'm stronger, there must be something in the water."
Shortly thereafter, Underwood responded to Gomez's gesture, tweeting back to both actors.
"Your car ride sing-alongs look like fun… I'm going to have to try one myself with #TheHeartWantsWhatItWants," the country music star wrote, citing Gomez's latest single.
Meanwhile, Gomez's shout-out to Underwood may be the latest indication that the actress is focusing more on her faith. Underwood's "Something in the Water" has been making waves ever since it first premiered in Oct. with its strong Christian themes of conversion, baptism and keeping the faith. The post arrived just days after Gomez shared a quote from the Bible.
"Psalm 30:5," the singer wrote on Twitter on Nov. 3, referring to the quote: "For his anger is but for a moment, and his favor is for a lifetime. Weeping may tarry for the night, but joy comes in the morning."
Furthermore, Gomez recently shared a post from an encounter with Texas pastor T.D. Jakes.
"This morning at @bishopjakes The Potters House," the starlet shared in the caption. "Unbelievable message. Had me in tears. Thank you Bishop for reminding me why I should always keep going."