Senate Unanimously Passes Resolution Calling on Obama Admin to Use 'All Diplomatic Tools' to Free Pastor Abedini, Americans in Iran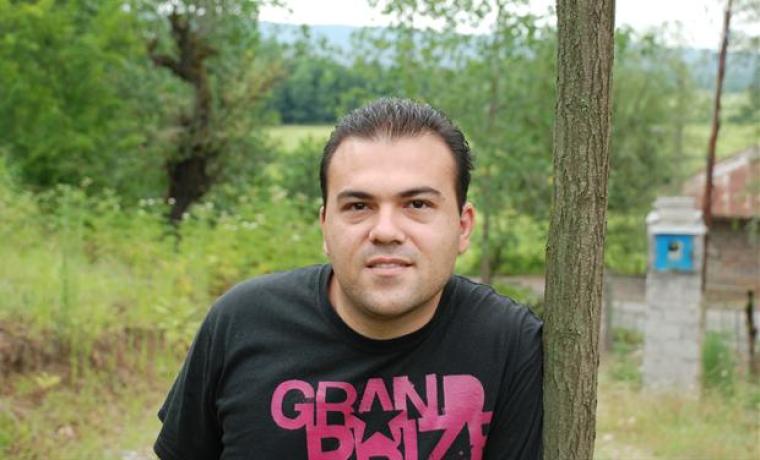 The U.S. Senate passed a bipartisan resolution on Monday that calls on Iran to immediately release Iranian-American Pastor Saeed Abedini, two other imprisoned Americans, and to locate another American that went missing in the Mideast country.
Senate Majority Leader Mitch McConnell, R-Kentucky, singled out in an address to the U.S. Senate Abedini, who has been imprisoned in Iran for two and a half years, and urged the Obama administration to secure his release before a deal is reached with Iran on its nuclear program.
"One of those Americans, Saeed Abedini, has reportedly been held prisoner for what would appear to be the supposed 'crime' of attempting to build and operate an orphanage. Beaten, denied access to medical care, and locked away in solitary confinement — that's apparently how the Iranian regime deals with those who dare to show love and compassion to others," he said.
The resolution says: "the Government of the Islamic Republic of Iran should immediately release Saeed Abedini, Amir Hekmati, and Jason Rezaian, and cooperate with the United States Government to locate and return Robert Levinson; and the United States Government should undertake every effort using every diplomatic tool at its disposal to secure their immediate release."
The senators voted 90-0 in favor of the resolution from Sen. James Risch, R-Idaho. Presidential candidates Sen. Marco Rubio R-Florida; Ted Cruz, R-Texas; as well as Sen. Lindsey Graham, R-South Carolina, who is considering a presidential bid, missed the vote, according to The Hill.
In addition to Abedini, the resolution calls on Iran to release Amir Hekmati and Jason Rezaian, and cooperate with efforts to find Robert Levinson, an American who vanished in Iran in 2007, according to that report.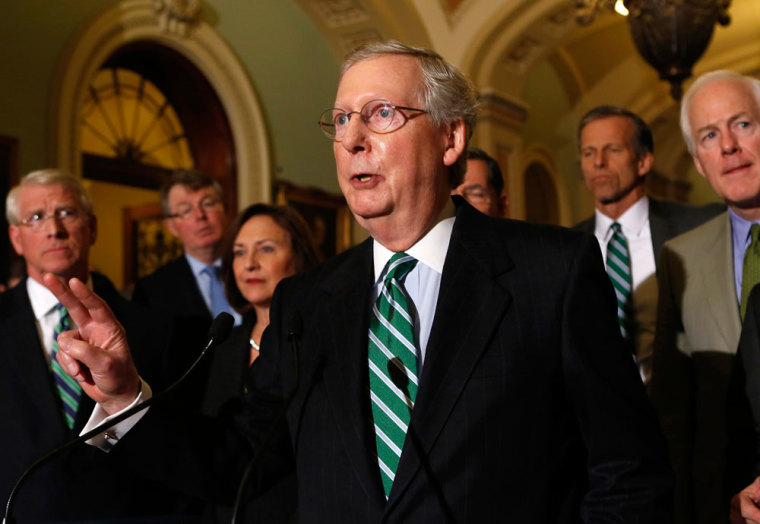 "No American should find this acceptable. Just as no American should find it acceptable to unjustly imprison a reporter, or a grandson coming to see his grandmother. I think we can all agree that, at the very least, the American government should not be rewarding Iran for its disgraceful human-rights abuses — that we should not be granting Iran access to the funding it desires to further its nuclear weapons program and terrorist proxies while this exploitation continues," said McConnell.
According to the American Center for Law and Justice: "In light of the upcoming Senate review of any nuclear deal with Iran, today was an important statement that Senators are prioritizing the freedom of Pastor Saeed and the other U.S. citizens imprisoned in Iran. These are the same U.S. Senators who will review and vote on any finalized nuclear deal reached with Iran."
The senators had hoped to include an amendment on recently passed legislation allowing Congress to review and vote on a final deal on Iran's nuclear program, but votes on amendments were effectively blocked after McConnell filed cloture to end debate on the Iran proposal, according to The Hill.
On Monday, Sen. Risch, who represents the state that Abedini is from and where his wife and children live, criticized the Obama administration for agreeing to hold nuclear talks with Iran before they released the Americans.
"They shouldn't have sat down at the table before these four people were released, or accounted for," he told The Hill.
Sen. Bill Nelson, D-Florida, who represents the state that Levinson is from, said he hopes and "prayerfully" expects that if a final deal can be reached on Iran's nuclear program, the Americans will be released.
He hopes there are a "successfully concluded negotiation to prevent Iran from having a nuclear weapon, that the government of Iran will immediately release all of these Americans that are in jail, which we know about," he said. "Likewise, [Iran] will make the effort to find Bob and bring him home."
Negotiators are currently working toward a June 30 deadline to finalize a deal with Iran.