Sessions Appeal to 'Church Friends,' Cites Bible in Defense of Separating Children From Migrant Parents
Sessions Appeal to 'Church Friends,' Cites Bible in Defense of Separating Children From Migrant Parents
U.S. Attorney General Jeff Sessions spoke on Thursday, June 14, in unwavering defense of the "zero tolerance" immigration policy that has separated migrant mothers from their children. To reinforce his points, Sessions cited some passages from the Bible as well after appealing to "friends" from conservative religious groups.
In his speech, Sessions defended the Trump administration's tougher border policies by calling the criticisms brought up by "our church friends," especially when it comes to separating migrant families, as "not fair or logical."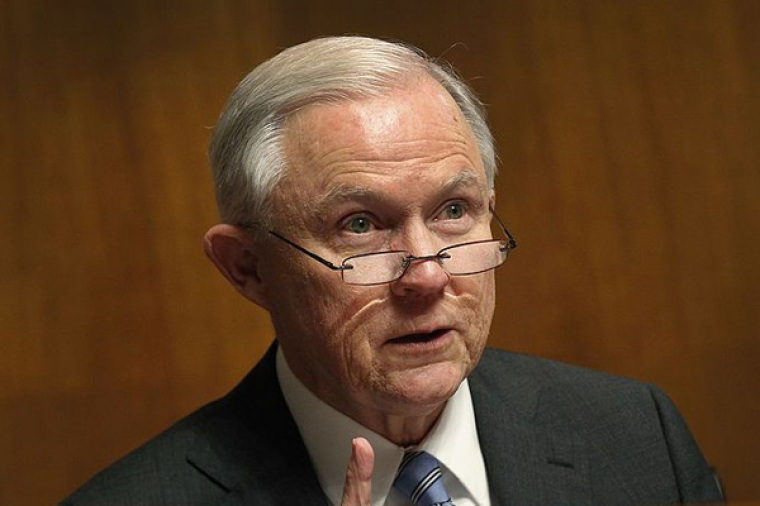 To back it up, Sessions took the Bible verse from Romans 13 and set it up to support his call for religious leaders to urge immigrants to "wait their turn" and enter the country through lawful means.
"Persons who violate the law of our nation are subject to prosecution. I would cite you to the Apostle Paul and his clear and wise command in Romans 13 to obey the laws of the government because God has ordained them for the purpose of order," Sessions said, as quoted by NBC News.
He went on to say that the orderly processes in place are good as they protect the weak and they are done in accordance to the law. He then assured those who are present that the holding facilities where the migrant children are being held are run by the Department of Health and Human Services in a manner that properly and decently takes care of the children.
"It's not as if we just want to see if we can be mean to children," Sessions quipped.
Press secretary Sarah Sanders, when faced with critics that have pointed out Sessions' use of the Bible to justify the Trump administration's immigrant policies, backed up the Attorney General.
"I'm not aware of the attorney general's comments or what he would be referencing, [but] I can say that it is very biblical to enforce the law. That is repeated throughout the Bible," she said to reporters.