Sex Slave Survivor of Christian-Killing Group Al-Shabaab Describes Gang Rapes, Forced Abortions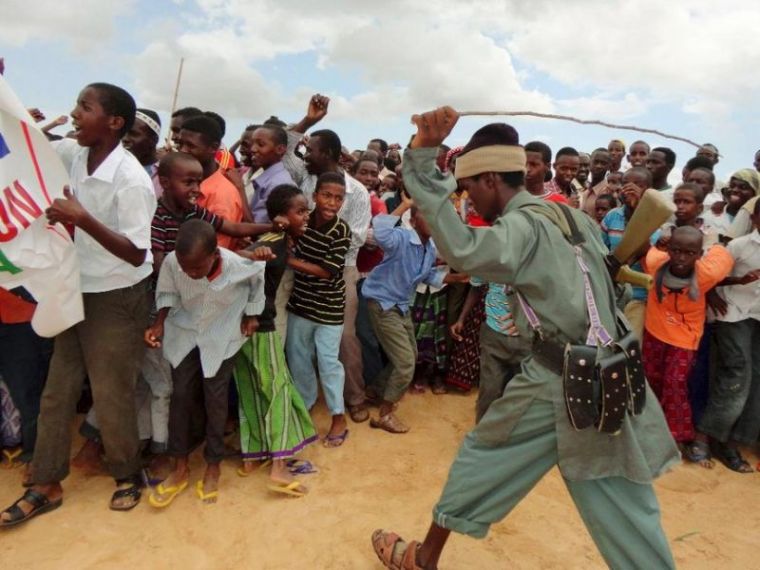 A woman who was held captive and repeatedly raped by members of Al Shabaab is sharing the horrific details of daily sexual abuse and forced abortions endured by those who are kidnapped by the the radical Islamic terror group.
Kenya's The Standard reported on Sunday the story of one of the women who survived the ordeal at Boni Forest camp, identified as Fatuma, who said that she and others were raped by as many as six men at a time for five years.
"The women in the camp had to cook, wash clothes for the militants and undertake other household duties. The fighters frequently physically and sexually abused us. Some militants would beat us if they did not like something we cooked, which was often for me as I was not familiar with cooking Somali injera (bread) that was preferred by the militants," Fatuma, who managed to escape the jihadists a year ago, explained.
She said the militants forced the women to use contraceptives and undergo abortions when they got pregnant.
The abuse reportedly worsened when Al-Shabaab fighters battled the African Union Mission in Somalia or Somalia National Army troops.
"They would drink and take drugs all day and night, whether celebrating the killing of Somalia National Army or AMISOM soldiers or mourning their own, and that's when the gang rapes would happen," she recalled.
Fatuma said that only the female captives who were married off to commanders were allowed to have children, and said that there were about 15 children at the camp.
The woman, who admitted that she was looking for work with Al-Shabaab before finding out what the group is really about, said that captives were also often forced to use drugs and were treated as prisoners.
"If you were lucky, a commander would take you as a wife and that would stop other militants from raping you. But those who were made wives were only native Somalis," she said.
Fatuma, who was born in Majengo, Nairobi, has faced great hardships since returning home, however, as she has been diagnosed with HIV and has been ostracized and stigmatized by her community.
Al-Shabaab has been carrying out scores of attacks on Christians in Kenya, specifically hunting down believers of Christ in a number of reported incidents.
The militants carried out door-to-door raids in villages in Kenya in July, where seven Christians were killed, while in August they beheaded another three believers and burned alive another in Lamu County.
The notorious group was behind the mass slaughter of 148 people at Garissa University in April 2015, as well as the massacre of over 302 in October's bombing in Mogadishu, Somalia.