Sex Slave Survivor Raped by 12 Men: What ISIS Did to Us Can't Be Mentioned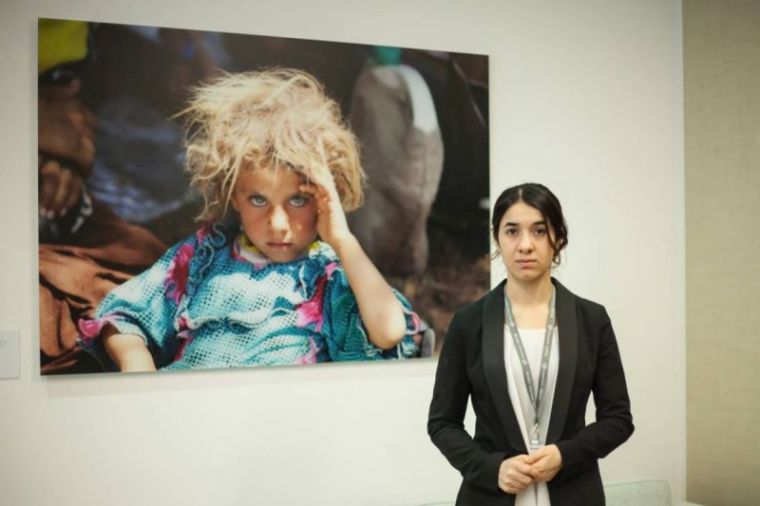 A young Yazidi woman, who has been testifying before the world of her brutal treatment at the hands of the Islamic State terror group, said she was raped by 12 radicals in total, but noted that parts of the ordeal are so painful they can't even be talked about.
Nadia Murad was captured by the Islamic terror group in Iraqi Kurdistan in 2014, and though now she is free after managing to escape the clutches of IS, she has been recounting the horrific treatment that she and thousands of other women and girls have been subjected to.
"We didn't feel valued as humans in their hands," Murad told STV News.
"They enslaved more than 6,500 females they took them to different places. They did what they want to the women and my fate was the same. I was one of the victims and they did everything to us."
The Yazidi woman explained that the radicals took any girl over nine years old, enslaving them, abusing them, and forcing them to change their religion.
"We were subjected to crimes to their hands that nobody can mention what they did for us," she said.
Murad added that during her captivity she was kept for two months in a house with a man and his family, where she was violated by more than a dozen men.
"All ISIS members have the same behavior and they were dealing with us at the same level but this one who took me told me he was a very, very bad man," she said.
"I was subjected to many bad things. In total 12 men raped me," she continued. "The last man who bought me said he would take me to someone from Syria. He went to buy clothes for me and there were no guards in front of his house; he told me to prepare because he was going to rape me."
Murad was able to escape through the help of human rights workers and a fake I.D., eventually making her way to Germany, where she has been able to begin a new life.
Back in October, Murad was awarded the prestigious Vaclav Havel Human Rights Prize in Strasbourg for her courage in speaking out about her ordeal.
She has in the past similarly said that what IS is doing to women is "more difficult than death," and criticized world leaders who turn a blind eye to the suffering.
"We die every day because we see the world silent in the face of our plight," she said last year.
The Yazidi woman further shared that her mother and brothers were killed when IS first invaded and took her as a slave.
"I was already orphaned as I didn't have a father, all I had in the war was my mother," she said, revealing that at least 18 of her extended family members were either killed or enslaved by the terror group.
Yazidis and Christians have been among the primary targets of the ongoing genocide being carried out by IS in Iraq and Syria, with the United Nations and other major organizations recognizing the extreme human rights abuses religious minorities are suffering there.
Murad said in her interview with STV that she disagrees with U.S. President Donald Trump's temporary ban on refugees coming to America.
"Donald Trump should know religious minorities are persecuted everywhere. He should not close his borders to those who need help," she urged.