Shaquille O'Neal Mocks Disabled Man on Instagram? Jahmel Binion Sues for Damages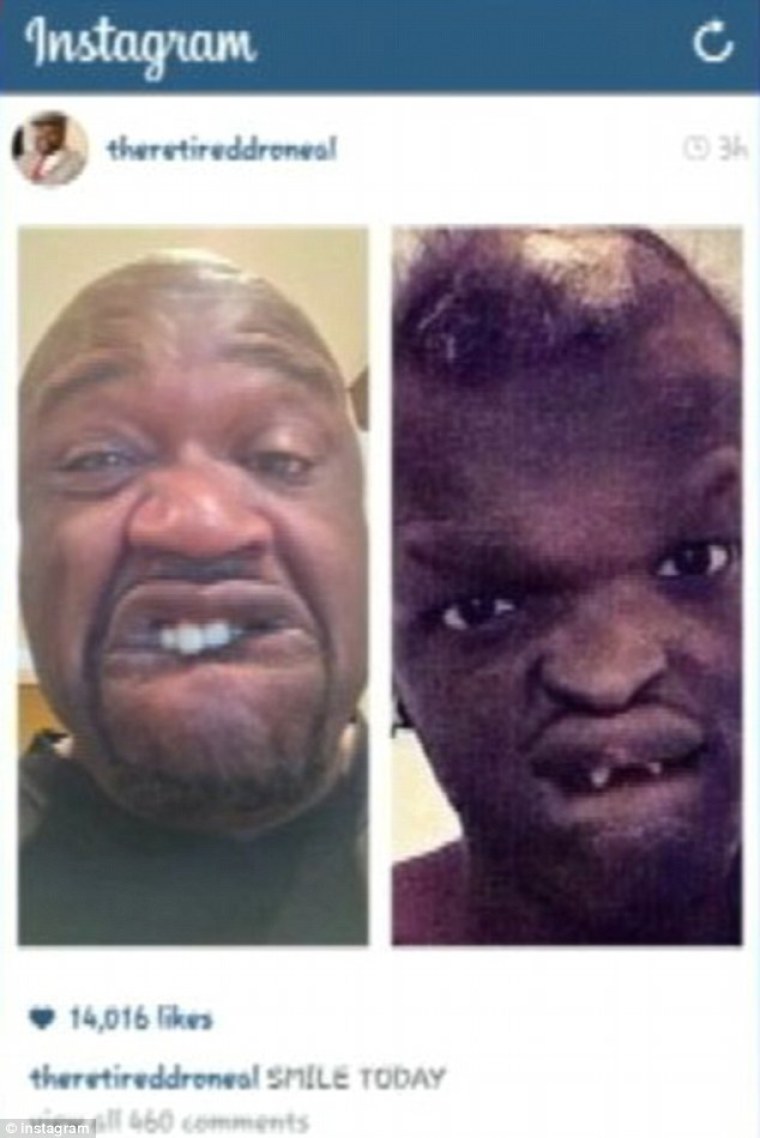 The disabled man mocked on social media by celebrities including Shaquille O'Neal is now reportedly suing for emotional distress.
Jahmel Binion, 23, was left devastated in April when O'Neal, one of his idols, ridiculed one of his selfies on social networking site Instagram. Rapper Waka Flocka Flame and Utah Jazz Point Guard Trey Burke also openly mocked Binion, who suffers from Ectodermal dysplasia, and subsequently they have all reportedly been slapped with a lawsuit, according to Macomb Daily.
O'Neal, who is an NBA legend, shared Binion's photo alongside a shot of himself pulling an odd facial expression on Instagram and it garnered more than 14,000 likes before it was deleted.
In the lawsuit, the Detroit native claims the ridicule caused "emotional distress, invaded his privacy and defamed" him.
"[The Photos] constituted a public disclosure of embarrassing private facts about the plaintiff [and] placed him in a false light in the public eye," the lawsuit states.
Binion received apologies from the stars back in April and while he accepted each one at the time, he has since decided to take legal action and is seeking damages.
"When they said sorry, I felt like they were saying it to get the pressure off of them for being considered 'bad people,'" Binion told Macomb Daily.
Ectodermal dysplasias are inherited disorders which cause abnormal development of the skin, hair, teeth, nails or sweat glands. O'Neal, Waka and Burke are said to have been unaware of Binion's condition prior to mocking his selfie and 42-year-old O'Neal insisted that it "wasn't his intention" to make fun of Ectodermal dysplasia.
Binion, who is a Christian, has been inundated with support since his story went viral. His "Hug Don't Judge" Facebook Page now has more than 22,000 members and counting and the response from the public has been incredible, he says.
"They tell me Im 'amazing.' I'm an 'inspiration.' I'm a 'hero' and a 'role model.' 'Don't give up. Keep this going. You made a difference,'" he previously told The Christian Post exclusively adding that despite initially feeling humiliated by the selfie incident he knows that he is "blessed."
"I wasn't supposed to live past five-years-old so everyday I wake up, I'm blessed," he said.
Celebrities including singer/actress Melba Moore and radio host Glenn Beck are amongst the thousands who have expressed support for Binion.