Sherri Shepherd's Surrogate Swears Off Surrogacy: 'I Will Never Help Another Mother Have a Baby'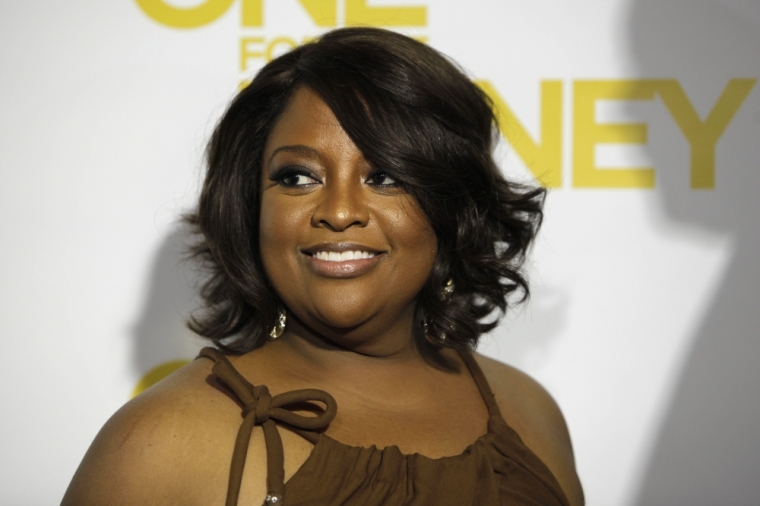 The woman who helped comedian Sherri Shepherd and her ex-husband, Lamar Sally, by carrying their baby has sworn off surrogacy, saying that her negative experience has completely turned her off from such arrangements.
In 2014, Shepherd made headlines when it was revealed that the former "The View" co-host backed out of a surrogacy arrangement that she and Sally had made with their surrogate, Jessica Bartholomew, while Bartholomew was already five months pregnant.
Shepherd, who split from Sally before the birth of their surrogate baby, had changed her mind about the child when her marriage began to crumble, which ultimately sparked a bitter and very public custody dispute, and Bartholomew, 33, says that the experience emotionally scarred her.
"I will never help another mother have a baby," Bartholomew told Daily Mail Online. "Sherri put me and my family through so much emotionally and almost ruined me financially so I will never trust anyone to go through that again."
Prior to being a surrogate for Shepherd and Sally, Bartholomew, a mother of two, had helped another couple by carrying their twins, and the experience was pleasant. She says she agreed to help the comedian, who has one son from a previous marriage, after learning that she had trouble conceiving.
"I wanted to help her because she couldn't have a child of her own, and it was supposed to be a beautiful thing. But it turned out to be a nightmare," said Bartholomew, who was working as a waitress in Pennsylvania at the time. "I loved helping the first couple so I was looking forward to it again. Now I regret it."
Bartholomew gave birth to baby Lamar Junior (L.J.) in August 2014. Shepherd did not attend the birth and maintains today that she wants nothing to do with the child, even though a judge ruled her the legal mother earlier this year.
In an August interview, the self-proclaimed Christian said she agreed to the surrogate arrangement because she feared losing her husband, but Bartholomew questions that explanation.
"If I had known this was Sherri's attempt to save her marriage there is no way I would have agreed to this surrogacy. Since when has a baby saved a marriage? Never," she said.
Bartholomew was paid $25,000 to carry the baby, although an undisclosed medical condition allegedly left her unable to work during her five months of pregnancy, which she claims left her in a financial mess. Her circumstances were made worse when she was hit with child support after Sally applied for government healthcare for his son.
Eventually, a family court judge ruled Shepherd as the legal mother and ordered her to pay $4,100 per month in child support.
Bartholomew says she's still haunted by the experience.
"I couldn't believe it," she said, recalling the child support incident. "Sherri knew I was a waitress and a single mother but she didn't care, she just walked away and let them demand support from me when she was the one who wanted this child. I was helping her and this is how she repaid me. I will never, ever go through this again."
Meanwhile, Shepherd is attempting to move forward with her life and she recently returned to TV one year after leaving "The View," to premiere her very own show "Holy & Hungry," which airs on the cooking channel.