Should Pastors Speak Longer Than Jesus' Sermon on the Mount?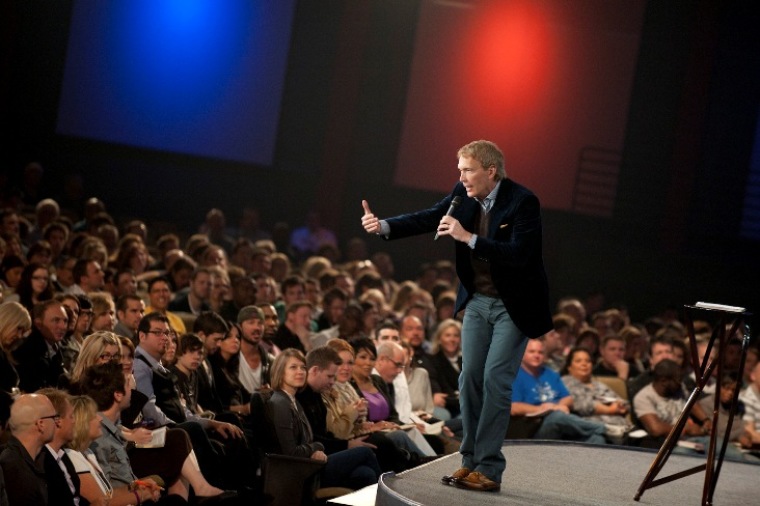 A seminary student arguing for shorter, more viral sermons, in the area of 18-minutes long, claimed that pastors are not following Christ's most famous example in the way they preach, pointing to the Sermon on the Mount. But three pastors remain unconvinced, and denounced the argument as unbiblical and misguided for the church.
Evangelist and seminary student Jeff Tatarchuck argued that pastors should keep their sermons below the 18-minute mark last week. When pastors weighed in, arguing that people's natural attention spans are longer than that, and that it takes more than 18 minutes to develop disciples, Tatarchuck responded by citing the length of "the greatest sermon of all time," Jesus' Sermon on the Mount, which, he argued, "can be read in 12 minutes, 30 seconds."
The student quoted Andy Stanley's book Communicating for a Change, saying that "every sermon should have one main idea." He argued that "many pastors (including myself) are guilty of trying to fulfill the 40-45 minute sermon expectation by filling their sermons with content not essential to the topic." He also added that discipleship should be one-on-one, rather than from the pulpit.
To demonstrate the ability to be clear and communicate in a quick way, he cited many memorable speeches that all fit under 18 minutes: Martin Luther King's "I have a Dream" speech (17:29), Steve Jobs' Stanford Commencement Address (14:45), Winston Churchill's "We Shall Fight on the Beaches" (12:22), and Ashton Kutcher's speech at the Teen Choice Awards (4:15).
"If your goal is to be impressive preach for 40-45 minutes," Tatarchuck suggested, "but if you want to be memorable do it under 18."
"Were Jonathan Edwards, John Wesley, Whitfield, Finney, Moody, Billy Graham, John Edmund Haggai, Dr. Ed Young, pastor of America's largest Baptist Church, and all the other great preachers of the age of the Great Awakenings and American revivalism trying to 'be impressive'?" asked Wallace Henley, senior associate pastor of the 60,000 member Houston Second Baptist Church and columnist for CP. He said that this "unfortunate generalization" has "no place in rational debate."
Henley mentioned 22 nations where he has worked with churches thirsty for long sermons. He recalled a "185,000-member church in West Africa, where people assemble for hours of preaching and worship," and "the back neighborhoods of Paris, Copenhagen, Amsterdam, London, and other cities, where pastors preach much longer than 18 minutes to the only congregations in Europe that are growing!"
The Texas pastor condemned the 18-minute sermon as "a sad commentary on today's audiences." He argued that Americans think people have short attention spans due only to the idea of ADD (Attention Deficit Disorder) and the wide availability of shallow information via the internet. This "American/Western civilizational malaise" is far from universal, Henley argued.
Ryan Carrell, lead pastor of Indianapolis' The Southeast Project Church, argued that "sticky" statements in the speeches Tatarchuck cited are memorable, rather than the speeches themselves. "Most people don't remember the early parts of the MLK speech but know the 'I have a dream' statements," Carrell noted.
Without drawing a correlation between comedy and sermons, Carrell noted that comedians excel at developing these sticky statements. "It is interesting how Jeff Foxworthy can hold a crowd for a couple of hours of comedy because he is so engaging but the sticky statement is most remembered (you might be a redneck if…)," the Indiana pastor explained. "I would encourage the author to revisit the idea of engagement and sticky statements and their correlation to memorability verses a simple time approach."
Ken Hutcherson, former NFL linebacker and senior pastor of Seattle's Antioch Bible Church, disputed Tatarchuck's claim that the Sermon on the Mount was spoken in 12.5 minutes, and noted St. Paul's sermon at Troas in Acts 20:7-12. "Paul spoke so long one night that my understanding is a kid fell asleep, fell out of the window and died," Hutcherson explained, "and he went down, woke him up, brought him back up and kept speaking."
The Seattle pastor conceded that Christians ought to sell the Gospel to non-believers, but argued that Sunday sermons are not intended for that, but for building up the body of Christ. A church needs to be "seeker-friendly," as opposed to "seeker-driven." Six of the seven days of the week, Christians ought to sell the Gospel to non-believers. But on Sundays, "we bring the church together – get refueled."
"The Bible says over 90% of what it says to believers, and I'm not going to spend 90% of my time preaching to 10% of what the Bible is talking to non-believers about," Hutcherson stated.