Silly Dog Really Loves His Tiny Pacifier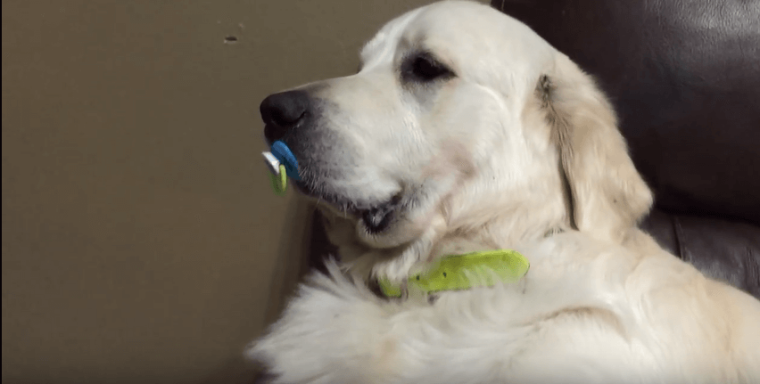 Call them pacifiers, call them binkys, call them bubbies, or call them something else. Fussy babies are not the only ones who like to have them in the mouth.
Enter Max the dog, an otherwise mild-mannered pooch who just does not want to give up his, oh great now I got to pick one, pacifier.
In a video posted to YouTube by the account Daily Picks and Flicks, Max's master tries over and over to get the bubby from his mouth.
She even asks nicely, only to have the dog bat her hand away from she tries to grab it. The mutt just cannot be reasoned with.
Uploaded to the video sharing site on Feb. 25, the video has gotten 629,000+ hits and 800+ likes. It also got about 20 dislikes, presumably from cat people.
Want to see just how much an adult dog can love a binky? Then check out this adorable little vid showing Man's Best Friend acting unusually stubborn.