Singer Hozier on Catholic Church: It's an Organization of Men, It's Not About Faith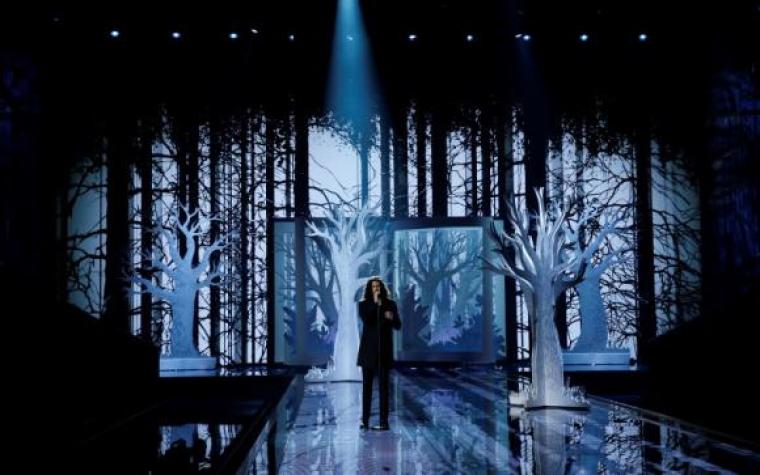 Hozier, an Irish singer with the hit song "Take Me to Church" that was performed at the Grammys on Sunday, recently spoke out against the Catholic Church in an interview with Vanity Fair.
The magazine asked Hozier about his recent hit that includes themes about sexuality and tolerance along with his frustration with the Catholic Church, and he unleashed some harsh criticism for the Church during the interview. He also said he wouldn't mind getting in trouble with the Vatican over his hit song.
"I would love to get in trouble with the Catholic Church. I'm not religious myself, but my issue is with the organization. It's an organization of men — it's not about faith. I don't want the song to be considered an attack against faith, but when you have people feeling ashamed of themselves because of sexual orientation, or put themselves at risk by people telling them what [not] to put on the end of their penis, well, you wouldn't tolerate that from a company or government," he said.
In a previous interview with NYMag he also touched on what he believes is the church's attempts to suppress human sexuality and condemn homosexuality.
"An act of sex is one of the most human things. But an organization like the church, say, through its doctrine, would undermine humanity by successfully teaching shame about 'sexual orientation,' that it is sinful, or that it offends God," he asserted.
Hozier further asserted that he uses sex and love in his song "Take Me to Church " as a way of reclaiming his humanity.
"Turning your back on the theoretical thing, something that's not tangible, and choosing to worship or love something that is tangible and real, something that can be experienced," he said.
However, he claims his statements are not an attack on faith, but just the institutions that house it.
He also bashed the popular Christian statement "love the sinner, hate the sin," which he claims is used frequently by many in his home country of Ireland in this same interview when asked if the Catholic Church proliferates institutional homophobia.
"Not so much from the church, but there is that kind of public relations, tactical retreat of saying, "We love the sinner, but we hate the sin." It's a backhanded way of telling someone to be ashamed of who they are and what they do," he continued.