Sister of Married 30-Y-O Felon Jeremy Meeks Claims He Has Been Practicing Christian for 7 Years as Women Fawn Over His Mug Shot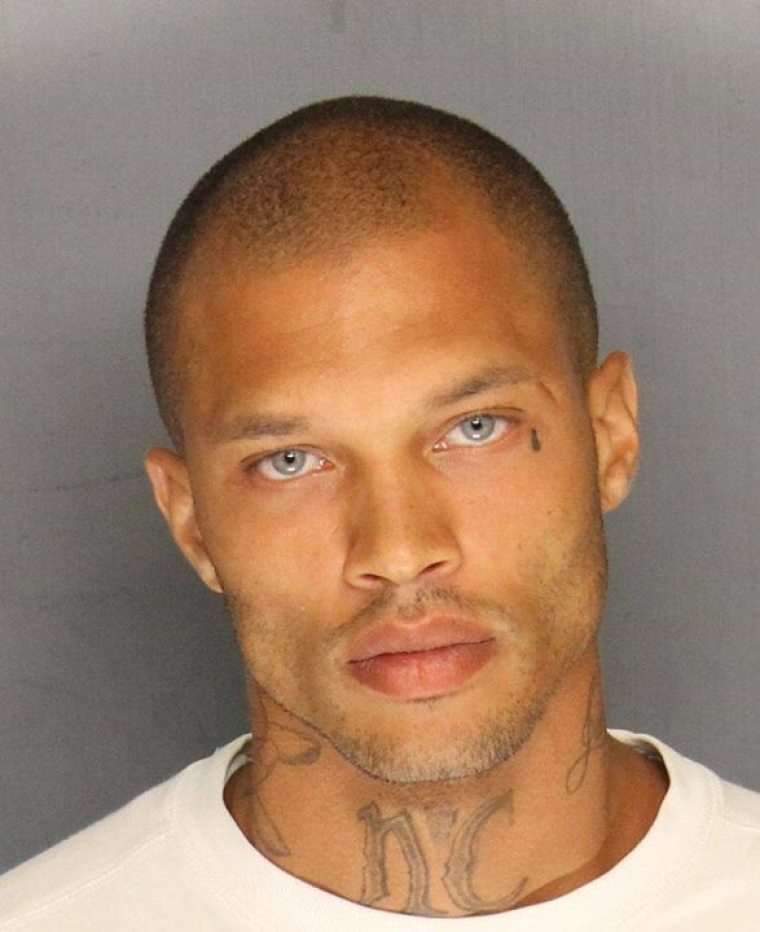 The sister of 30-year-old convicted felon, husband and father Jeremy R. Meeks, made famous by women swooning over his mug shot posted to Facebook Wednesday after he was arrested and charged with weapons possession, claims that he's been a practicing Christian for seven years.
His mother has also declared him "sweet" and innocent of the charges as the wild attention he has received for his looks has sparked a heated debate online about second chances, fair trials, religion, beauty bias and the justice system.
"McMug's [Meeks'] sister tells TMZ ... the only reason he carries guns is because he used to be in a gang and needs to protect himself. And she says, he's been a practicing Christian for seven years," TMZ noted. Meeks also has a 3-year-old son.
Jen Ruffalo, a commenter on the story, was quick to point out, however, that being saved does not make someone innocent.
"Just because someone has given their heart to Jesus, does not mean they are a good person. Too many people hide behind that and think they get a free pass. My sister 'has given her heart' also and is one of the meanest people I know. This man has committed a crime, there is evidence. The FBI doesn't just arrest someone for nothing," she wrote.
Meeks is reportedly being held on $900,000 bail for illegally possessing firearms and ammo, carrying a loaded firearm in public and criminal street gang activity, according to TMZ.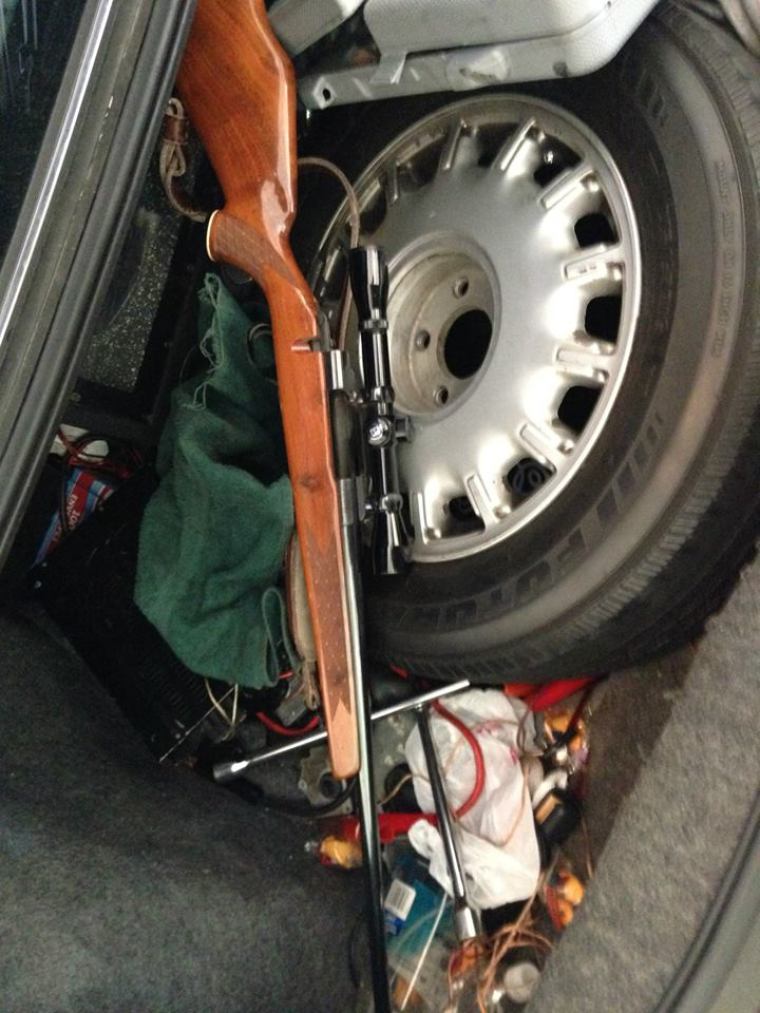 In a post on their Facebook page Wednesday, the Stockton Police Department in California listed the now famous blue-eyed bad boy, along with three other men who were arrested for felony weapons charges during a police sweep of the Weston Ranch area.
The other men arrested are: Terry Bailey, 22, a convicted felon, arrested for felony weapon charges; Juzri Coleman, 18, arrested for felony weapon charges; and Joelin Coleman, 44, also arrested for felony weapon charges. They have not admitted to any wrong doing publicly.
In an interview with USA Today, Meeks admitted "they found a pistol in my trunk."
The SPD displayed photos of several of the weapons they seized during the sweep on Facebook, including one in the trunk of a car. The sweep, according to the SPD, was conducted due to a "recent increase of shootings and robberies in the Weston Ranch area."
Meeks' mother, Katherine Angier, is seeking to capitalize on her son's newfound fame by starting a gofundme campaign seeking to raise $25,000 from the public to pay for his legal fees because he is "sweet" and innocent.
"He has a job and ... he was on his way to work," Angier wrote in the introduction of the campaign page. "With no gang affiliations as per two of the charges. He has old tattoos, which causes him to be stereotyped. He's my son and he is so sweet. Please help him to get a fair trial or else he'll be railroaded."
As of Friday evening, the campaign had raised just under $1,000 and some people are encouraging Meeks to turn his life around.
"Yes you and your son are blessed with good looks and people make mistakes. But his good looks is not why I will be donating. Everyone deserves a second chance, hopefully he embraces it. Women will pay to see him in ads and now he knows. Something to look forward to and bring the possibility of a better life for him and his family," wrote Susan Poe.
Many people, however, think his mother's appeal is obscene.
"Wow! Everyone let's donate money to this criminal so he can [be] back out on the streets. What are people thinking? My man's locked up for the next five years, maybe I should make a fund [for] him too #freekev," wrote Mayra Gonzalez.
"This is the most disturbing thing I have seen in a very long time! Asking for $25K to get a felon out of jail for a gun charge? Time to start being a good mom and making your son be a man! You obviously never made him take responsibility for his actions in his life since he has spent almost a third of it in jail! What are you waiting for, his funeral?" asked Vicky Haskell.
When USA Today visited Meeks in jail and told him that he is now a viral sensation, he said: "I just visited my wife and she says I blew up all over a Facebook."
When asked how he felt about it, he said: "Well I appreciate that, but I just want you to know that this is really not me. I'm not some kingpin."
He said the teardrop on his face associated with murderers in the street represents something in his past that he is not proud of.