Sister of Mentally Ill Texas Man Sentenced to Die in December Pleads to Rick Perry to Spare His Life
Sister of Mentally Ill Texas Man Sentenced to Die in December Pleads to Rick Perry to Spare His Life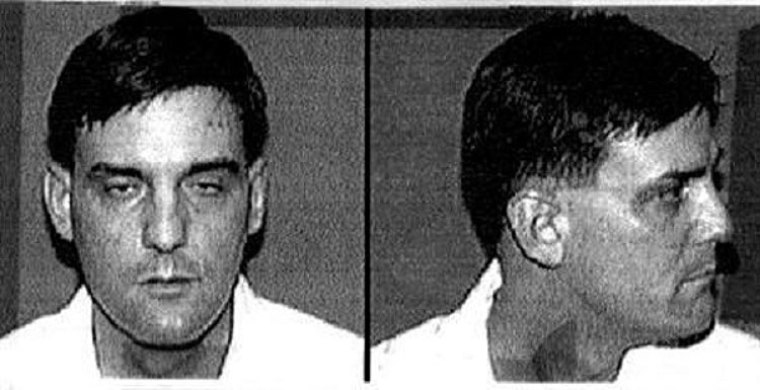 The sister of Scott Panetti, a paranoid schizophrenic set to be executed by the state of Texas on Dec. 3 for the murder of two people, has pleaded with Gov. Rick Perry to commute his sentence to life in prison. Victoria Panetti has said that her brother, who believes he's being executed for preaching the Gospel, does not understand fact from fiction, and started an online petition asking Perry to spare his life.
"Having a brother on death row is like having a terminally ill family member. But there's one big difference: we can't stop a terminal illness, but we can stop Texas from killing a mentally ill man," Victoria Panetti wrote in a letter alongside the Change.org petition.
"I know it's hard to see beyond the fact that Scott took two lives, but he suffers from a severe illness that changed the way his mind works. He doesn't understand fact from fiction. He's still my big brother, the strong and handsome sailor who served in the Navy."
On Wednesday, Texas Judge Keith Williams refused to postpone Panetti's execution, which means the mentally ill convicted killer is set to be put to death by lethal injection on Dec. 3.
The 56-year-old man was found guilty of murdering his parents-in-law in 1992. His death sentence was initially scheduled to be carried out in 2004, but a federal judge stayed the order at the time.
Panetti has suffered from schizophrenia and various other mental disorders for over 30 years, and had been hospitalized 12 times due to psychotic behavior before he committed the murders. He has indicated that he believes that he's in a battle with Satan, and has attempted to subpoena the Pope, John F. Kennedy, and Jesus Christ while representing himself in trial.
Both mental health professionals and over 50 Evangelical leaders have opposed his execution, arguing that he does not understand why he's being put to death.
"If his execution date is not withdrawn, he will go to the execution chamber convinced that he's being put to death for preaching the Gospels, not for the murder of his wife's parents, and the retributive goal of capital punishment will not be served," the Texas Defender Service group warned.
Evangelical leaders who also wrote to Perry stated: "As Christians, we are called to protect the most vulnerable, and we count Mr. Panetti — a man who has suffered from severe mental illness for over 30 years — to be among them. If ever there was a clear case of an individual suffering from mental illness, this is it."
The case has attracted attention overseas as well, with the European Union asking Texas to grant Panetti clemency.
"The execution of persons suffering from a mental disorder is contrary to widely accepted human rights norms and is in contradiction to the minimum standards of human rights set forth in several international human rights instruments," the EU wrote in a separate letter.
In her online petition, Victoria Panetti argued that her brother is not a "cold-blooded killer," but a "very sick person."
"The U.S. Supreme Court has held that the Constitution forbids the execution of severely mentally ill individuals who do not understand the reason for their punishment. Scott is not mentally competent: he would go to the execution chamber believing his fixed delusion that he's being put to death for preaching the Gospels, not for the murder of his wife's parents," she continued.
"It's not right for our country to use capital punishment on a severely mentally ill person like my brother Scott."
The petition has so far been signed by over 26,000 people.