Skillet on K-LOVE Fan Awards: It's All About Fans, Not Music Industry Politics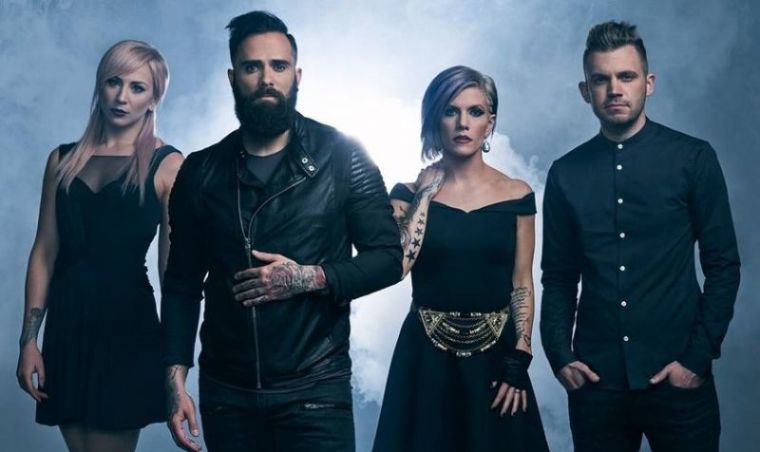 Sponsored by Q Management Group
As the K-LOVE Fan Awards draws near, Christian rock band nominee Skillet is acknowledging that the event is cool for bypassing music industry politics.
Fans have a chance to vote for the multi-platinum selling band hailing from Memphis, Tennessee, to win a K-LOVE Fan Award at the big event on May 28. The show gives Christian music fans a chance to help recognize their favorite musicians and bring awareness to charities like The Military Warriors Support Foundation this year.
For Skillet frontman John Cooper, the K-LOVE Awards are an opportunity for Christian music fans to use their voice without interference from people with power in the music industry who make the deciding votes at other award shows.
"It's so cool because it's the fan awards. It's all about you, not what someone else thinks, not all the politics in the music business, not what you're friend thinks," Cooper said in an Instagram video on the group's page. "Whatever you think, and I can tell that what you think is that Skillet should win group of the year. So thank you so much for the fans supporting us for voting for Skillet."
The band, which sings "Feel Invincible," has been around for over 20 years and consists of lead singer John who also plays bass, his wife Korey Cooper who plays guitar and offers background vocals, drummer Jen Ledger who also lends her vocals to the team, and lead guitarist Seth Morrison. In the category of Group or Duo of the Year, the Christian rock band is going up against Big Daddy Weave, Casting Crowns, for KING & COUNTRY, MercyMe and NEEDTOBREATHE.
The band, which was nominated this year for three Billboard Music Awards including Top Christian Artist, also has something else to look forward to when their song "Back From The Dead" will be featured in an episode of SyFy's new series "Blood Drive" next month.
While the band has cemented its name in Christian music, its hard rock delivery has received some flack from people of faith in the past.
"We figured we'd get flak from some Christians," Korey Cooper previously told USA Today affiliate publication Post Crescent. "But there's a need for the message of hope and love to be translated out of the subculture lingo of Christianity."
Her husband John agreed, revealing that the band's sound is appealing to both Christians and atheists alike.
"I don't know how many thousands of people we have met who have said, 'hey, I'm an atheist, I don't get this Jesus thing, but your guys' music makes me feel good, your music saved my life, or your music got me off of drugs,'" he previously told Post Crescent.
To vote for Skillet at the K-LOVE Fan Awards or view other nominees, visit https://www.klovefanawards.com/vote.