'Small Miracle:' Cal State Re-Recognizes InterVarsity as Official Student Group After Stripping Ministry's Recognition for Requiring Leaders to Be Christian
Organization to Return 23 Chapters to 19 California Campuses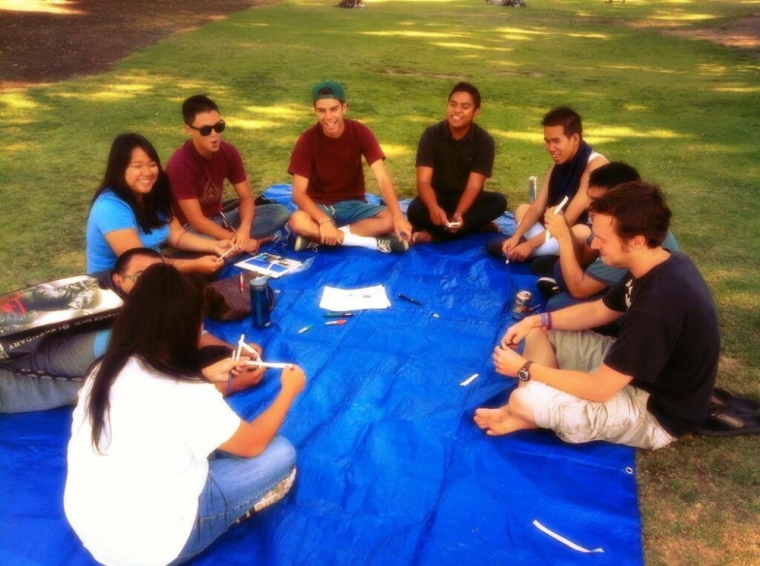 After being officially de-recognized by America's largest university system because it required its student leaders to be professing Christians, InterVarsity Christian Fellowship is once again a recognized student group in the California State University system after conversations between the two sides has led to a mutual "understanding."
With 23 chapters on 19 Cal State campuses, CSU officially stripped InterVarsity, an international campus ministry with 985 chapters across the globe, of its official campus recognition last September because of the group's unwillingness to comply with an "all-comers" campus policy that prohibited the organization from requiring that its student leaders must be Christian.
In a press release last Friday, InterVarsity announced that after on-going conversations between the ministry's leadership and CSU officials, the ministry will be re-recognized as an official student group and will have access to use campus buildings and student government funding without having to compromise the organization's Christian values.
Although the group can't expressly prohibit non-Christians or LGBT students from applying and being considered for leadership roles with the ministry, CSU will still give the organization the right to conduct extensive vetting to ensure that leaders are qualified to lead a Christian ministry.
"Essentially, after a year of patient conversation with each other and good listening, we have arrived at an understanding," Greg Jao, InterVarsity's national field director for the Northeast cluster, told The Christian Post on Monday.
"Cal State has clarified the reach of its executive order so that it is clear InterVarsity can have a rigorous leadership selection process, which is open to all students, but which I think allows us to assess candidates certainly around issues of mission and message," Jao continued. "We are very confident that we can return to campus with integrity, knowing that our student leaders will be vetted well."
In order to achieve the desired recognition, Jao explained that the conversations, which took place over the course of the last two years, required the ministry's leaders to stand bold in their convictions and also required them to listen to the concerns presented by Cal State officials.
"It's how you bring people to Christ on campus and it was our posture in engaging the administration on [the idea] that they are not the enemy but we think of it as part of our mission field," Jao stated. "So, speaking courageously, respectfully listening carefully to what their needs and concerns really are and then also uncompromisingly speaking what we think the Gospel requires us to say, but doing it in ways that we hope that they could hear and understand."
Jao opined that it was a "miracle" that CSU officials were willing to discuss InterVarsity's concerns.
"I am very grateful for the prayers of a lot of people around the country," Jao said. "I do think of it as a small miracle that the Cal State administration engaged with us over time and worked with us in this way. I am glad we are back on campus and focusing on reaching more students and faculty."
Despite being unrecognized throughout most of the 2014-2015 school year, the ministry continued to share Jesus on the California campuses.
"We continued ministry on campus even though we were derecognized," he added. "InterVarsity chapters are very active on campus and we saw a number of our chapters actually grow and students worked harder than ever to reach out."
On a national level, Jao said the organization saw more students come to Christ than in any other school year, despite having faced similar recognition challenges in other states like Maine, Massachusetts, Tennessee, Iowa and Florida.
"We saw more students come to faith last year than we have at anytime in history by a significant margin. So, we are confident in both returning to campus and reaching a generation of college students that seem very eager to respond to it." Jao asserted. "I think what is happening is chapter members and Christian students who are already members of university chapters got bolder, got more courageous and got more creative as they faced challenging situations."
Through having to face adversity, Jao said he has been told by various student members of the group that they now know what it means to have to "stand" for what they believe.
"I had a number of students tell me, 'I understand more than I ever did before why it is important to be clear in what I believe and to hold to it,'" Jao recalled. "Other students said, 'I am better prepared to take questions the rest of my life and will take a stand for something I believe in.'"
InterVarsity was not the only student group that lost its recognition with the CSU system in the last school year. The Christian-based fraternity Chi Alpha at CSU Stanislaus lost its campus recognition because it also required its leaders to be Christian. Jao could not comment on the status of Chi Alpha or any other religious group affected by CSU's Executive Order 1068.
Despite the reached understanding between CSU and InterVarstiy, Jao still believers that an "all-comers" policy is "bad policy" on a college campus.
"It's not good for the university. It deprives the university of religious diversity and its not good for religious groups for obvious reasons," Jao contended. "Religious groups need the flexibility to define membership and leadership based around their faith tradition."