Small Mississippi Town Sued for Declining to Issue Permit for Gay Pride Parade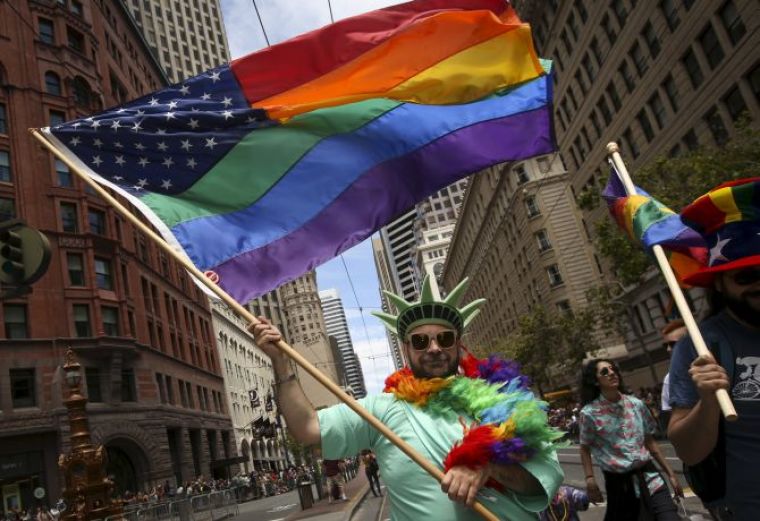 A small town in Mississippi that declined to grant a permit for a gay pride parade is now being sued by two university students.
Last week, the aldermen of Starkville, Mississippi, which is home to Mississippi State University and has a population of approximately 24,000 people, voted to turn down a special event request from Starkville Pride, by a vote of 4-3. Starkville Pride wanted to host the town's first-ever Pride parade, as was reported by LifeSiteNews.
Some members of the community who attended the council meeting spoke against the parade.
"This is a very inclusive, a very friendly place, a very friendly city, a very friendly county, but every city has to have limits," said Thomas Rogers, who pastors Josey Creek Missionary Baptist Church. "Cities without walls are easily taken."
Starkville resident Dorothy Isaac, who was also in attendance, said: "If anything should be held up and down our streets, it should not be this. Do not turn our city into a sin city."
"God made Adam and Eve," she reportedly told the aldermen.
The organizers of the parade, however, say it is intended to be a unifying event.
"This is something that will bind this community together," said Starkville Pride's Alexandra Hendon.
Two MSU students, Bailey McDaniel and Emily Turner, are now suing the town, according to AL.com.
"The city banned plaintiffs from speaking in a public forum solely because it disagreed with the viewpoint and content of their speech," the lawsuit, which was filed in Aberdeen, Mississippi, reads. The lawsuit also notes that the town green lighted 55 special events applications, most of which were approved without discussion. The plaintiffs argue their permit was treated differently even though it did not entail anything out of the ordinary, and that the "difference in process is strong evidence of viewpoint bias."
"That hostility to their message was inextricably intertwined with hostility to their LGBT identity and pro-LGBT advocacy."
Turner said she thinks that Starkville Pride "is a way to celebrate the diversity" of the town and showcase the place of LGBT people.
"It's a very diverse and accepting community. It's also about showing that we're here."
Starkville Pride reached out to the American Civil Liberties Union, the Human Rights Campaign, and the Southern Poverty Law Center — groups known for their vast financial resources — when their special event application was turned down.
The Ruth Institute, a Lake Charles, Louisiana-based organization aimed at healing family breakdown and ministering to the victims of the sexual revolution, noted on its Facebook page that this is but the latest example of how anyone who objects to the prevailing opinion about sexuality will be forced into compliance.
"Another small town, under attack from national pro-gay organizations. Starkville, MS, population 24,000; per capita income, $22,787, going up against the Human Rights Campaign, with $38 million in annual revenue, the American Civil Liberties Union, with $133 million in annual revenue and the Southern Poverty Law Center, with revenues of $51 million, and an endowment of almost $320 million.
"The Sexual Revolutionaries cannot tolerate the slightest dissent from their fantasy ideology. You will be made to conform."