Smokey Robinson on God Freeing Him From Cocaine Addiction: 'I Walked in That Church an Addict, and I Came Out Free'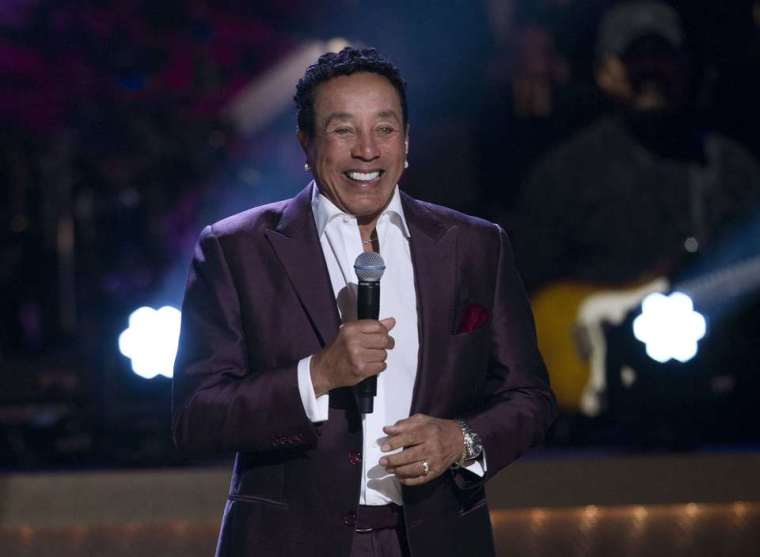 Legendary singer-songwriter Smokey Robinson credits God for delivering him from cocaine addiction after attending a church service in Los Angeles that changed his life nearly 30 years ago.
Robinson, who is mainly known for his association with Motown Records, says cocaine was "a whole other animal" in terms of his narcotic abuse. But it was a pastor's prayer that made him end his addiction, he explained.
"She told me that God had told her I was coming [to the service]. And she told me all the things that were happening to me, physically and emotionally and mentally – which I shared with no on one earth," Robinson said in an interview with The Telegraph. "No one knew. She told me every one of them that night. She said God had showed her what was going on. And I walked in that church an addict, and I came out free. May of 1986. Never looked back."
Prior to his cocaine addition, Robinson said he used to smoke weed but he underestimated how severe his drug abuse would become later on.
"I thought that it couldn't happen to me. That's the cunning of drugs … Because when I was younger I used to smoke a whole lot of weed. But weed was always manageable for me. I could have some killer weed and put it away for a year and not touch it! It never had the handle on me. I had the handle on it," said Robinson.
He also said he rejected help from his friends and family whom he had distanced himself from at the time while adding that he remains grounded now because he stays "protected" by people in his circle that often say no to him or tell him "that's not right, or what do you think you're doing?"
"But when you divorce yourself from these types of people in your life, then you have a tendency to be able to run amok, when you surround yourself with yes people," said Robinson. "And that's what most people who go amok do – they surround themselves with yes people. Anything you do is fine 'cause you're you and you're popular. And that's dangerous."
That is why he takes on a tough but paternalistic attitude and approach with younger artists, he explained. Having entered the music business in his early 20s, Robinson, who is now 74, said he does not know what he would do if he was entering the music scene as a young artist now like Justin Bieber.
"He does have genuine musical talent. But I feel very bad for him 'cause he's on the wrong track. And I'd like to have a one-on-one conversation with him. I met him in the beginning and he was a nice kid. I just think he's running with the wrong people now, and being influenced by the wrong things," said Robinson.
After living sober from drugs for decades, Robinson said he now remains focused on music more than anything these days.
"I do concerts because I love it. It's my favorite part of my work because I get a chance to be with the people, to see the fans, to be one-on-one with them, to have a good time with them. They're singing the songs back to me. We're having a wonderful time. That's my draw."