So. Baptist President Ronnie Floyd: What I Want From Meeting Donald Trump (Interview)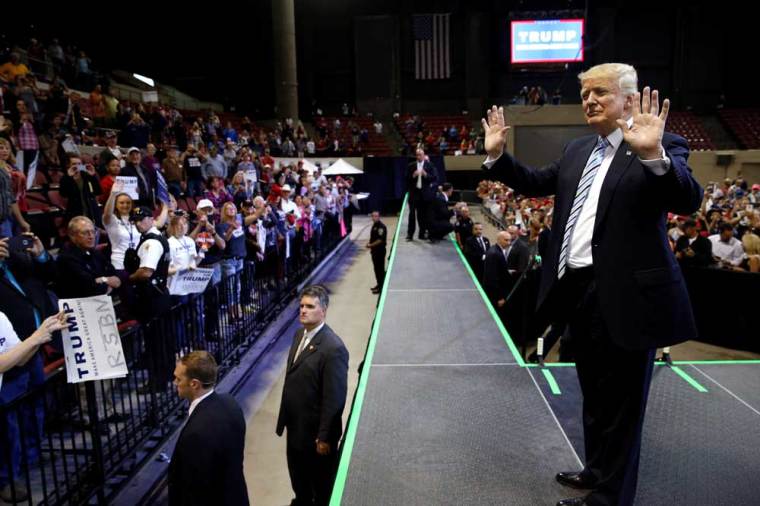 Southern Baptist Convention President Dr. Ronnie Floyd will join other evangelical Christian leaders next month in a meeting with Republican presidential nominee Donald Trump.
Dr. Floyd was invited to the gathering, which may get over 500 attendees, by the conservative Christian group United in Purpose.
In an interview with The Christian Post, Floyd explained that he wants to get a "deeper understanding" of Trump and his goals should he become president.
"I am highly interested in a deeper understanding and the genuineness of his commitment to appoint strong conservative justices for our Supreme Court," said Floyd.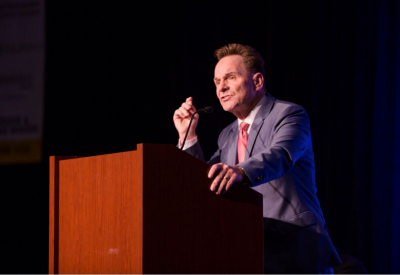 "I was honored to be invited, and I'm genuinely interested in getting to know the person who could be the next president of the United States."
Floyd also noted to CP that he hopes to ask Trump about matters like Supreme Court nominees, the pro-life and religious liberty issues, and racial reconciliation matters.
"The silence of all candidates on this issue is deafening, yet it remains explosive and concerning to our future as a nation. From the beginning of my tenure as president of the Southern Baptist Convention, I've worked to heal the racial divide in this and in fact we will be dedicating a good portion of our annual meeting to this cause," continued Floyd.
"So, this is also an issue of great importance. I want to know how he will stand up for what we care about but also how he will bring together a divided country."
Earlier this week the conservative Christian groups United in Purpose and My Faith Votes announced that evangelical Christian leaders will meet with Donald Trump.
Dubbed "A Conversation About America's Future with Donald Trump and Ben Carson," the event is scheduled for June 21 in New York City. Hundreds of evangelicals have been invited.
Dr. Ben Carson, the head of My Faith Votes and former primary opponent to Trump, said in a statement Wednesday that dialogue is the major theme for the gathering.
"This moment is perhaps the most critical in the history of our nation, and people of faith can make a crucial difference for our children and grandchildren by exercising their civic duty to cast an informed vote based on a biblical worldview," stated Dr. Carson.
"The goal is that coming out of this meaningful 'conversation,' the faith leaders and Mr. Trump will be more informed about each other and would know one another better, and that he would see their unity in seeking God's direction for the future of America."
A crucial component of the Republican voting bloc, evangelical Christians have given mixed results for the billionaire real estate mogul and GOP presidential hopeful.
Darren Patrick Guerra, an associate professor of Political Science at Biola University, recently released research from exit polls showing that while a plurality of evangelical Republicans voted for Trump, the vast majority supported other candidates.
"64% of evangelicals in all southern states voted for someone other than Trump. Indeed, a majority (51%) voted collectively for either Rubio or Cruz instead of Trump," wrote Guerra in March.
"In addition, one must also realize that these polls only address Republican primary voters, but there are significant groups of evangelicals who are Democrats or Independents, so the anti-Trump vote amongst all evangelicals in the country might reach 80-90% once non-Republican primary voters are accounted for. With these numbers it seems difficult to draw the conclusion that evangelicals widely support Trump."
Floyd, who is involved with My Faith Votes, told CP that he believes the June meeting has a "cooperative spirit" and that like many fellow evangelical leaders he has neither endorsed Trump nor any of his remaining opponents.
"Most of us have chosen to endorse issues rather than candidates and we have been seeking to find out more about him in this uncertain election process," said Floyd.
"Additionally, when I found out the meeting was going to be a conversation with Mr. Trump about the things that concern us as conservative Americans and conservative evangelical Christians, rather than listening to a speech from him to us, I knew I must be a part of this conversation."