Donald Trump Illustrates 'Glamour of Evil,' Alan Keyes Says in Defense of Russell Moore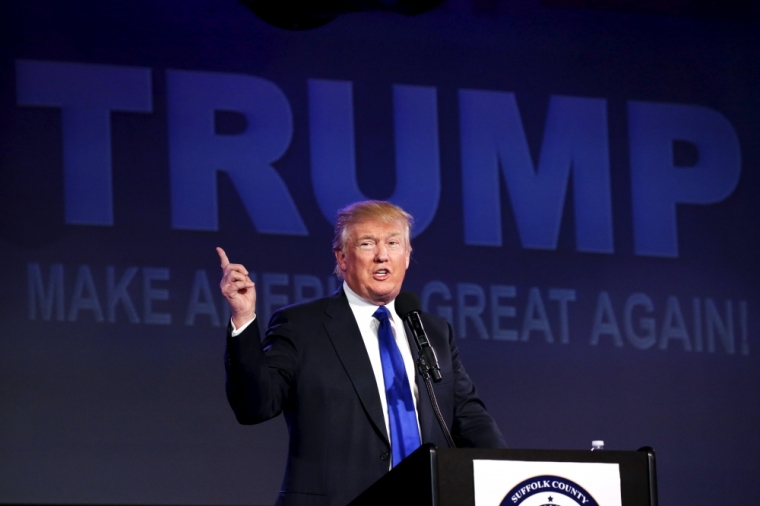 Christian supporters of presumptive Republican presidential candidate Donald Trump are "abandoning the gospel of love" and justifying the doubts of Trump critics, former Republican presidential candidate Alan Keyes argued in support of leading Southern Baptist ethicist Russell Moore Thursday.
Moore, the president of the Southern Baptist Convention's Ethics & Religious Liberty Commission who has encouraged evangelicals to vote third party rather than vote for Trump, has received much backlash after implying on Sunday that the Trump campaign is nothing more than "reality television moral sewage."
While the billionaire real estate mogul took to Twitter on Monday morning to call Moore "truly a terrible representative of evangelicals" and a "nasty guy," prominent evangelical Trump supporters have also lashed out at Moore for his comments.
Dallas megachurch pastor Robert Jeffress defended Trump's tweet by telling The Christian Post this week that Moore provoked Trump and that "no Christian has the right to condemn other Christians for their choice."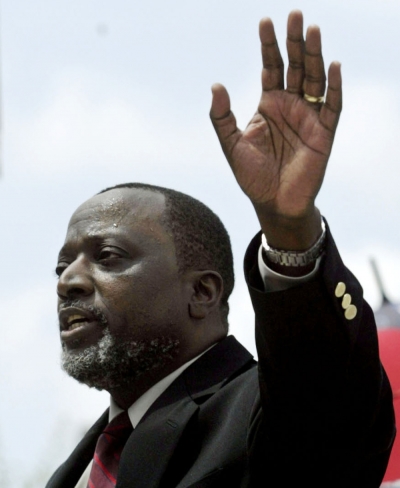 Additionally, Baptist pastor and Trump supporter Carl Gallups told WND that Christians should overlook any religious shortcomings because at this point in the election cycle, they should be more focused on who will give them the "best opportunity to be real Christians."
Keyes has run for president three times, is a former Assistant Sec. of State and a long-time conservative activist in Washington D.C.
In an op-ed published by the Daily Caller in response to Gallup's comments, he wrote that "Trump's apologists do not rely on arguments based on God's written and Incarnate Word."
Keyes argues that Trump's Christian supporters rely too heavily on the argument that "Christ won't be on the ballot in November."
"In this separation of God from politics people like Gallups and Jerry Falwell, Jr. tacitly accept the false notion of 'separation of Church and state' that presently bedevils our nation's public life," Keyes, a Catholic, wrote. "Now the GOP is poised to nominate a candidate whose life could be used to illustrate the deceitfully seductive quality of sin summarized in the phrase 'the glamour of evil.'"
"That's why his reputedly Christian apologists no longer even try to use arguments drawn from God's written and Incarnate Word to justify their support for him," Keyes continued. "For whenever they do so they have to cite the very aspects of the life of the ancient Israelites that confirm the indispensable role of Jesus Christ in our salvation."
Even though Christ will not on the ballot in November, Keyes opines that any Christian should "strive to make the mind and will of Christ his own," "strive to put God's will above his own," "reflect the priorities of Christ," and "act as a member of Christ's living body."
"That thought puts Trump's Christian apologists on the horns of a dilemma. When they say repeatedly that Christ will not be on the ballot in November, they are implicitly admitting that they too realize that Trump is not a Christian," Keyes stated. "They are implicitly bowing to the preponderance of the evidence, replete throughout his life, that contradicts what his lips profess."
Keyes points out that the "preponderance of evidence" also suggests that Trump is not really a conservative, despite his recent claims of conservatism, and will likely not defend abortion opponents, traditional marriage advocates and those who oppose the "scandalous abandonment" of gender distinction.
"With their own words Trump's apologists justify the doubts of the very Christians whose rejection of Trump they decry," he wrote. "With their own words they implicitly admit that he is lying about the issue most important of salvation. Abetting him in this lie, they abandon the gospel of love."
Keyes concludes by asking how conservative Christians claim the religious right to refuse baking cakes for same-sex weddings or the right to not issue gay marriage licenses, if they are willing to "ignore conscience" and vote for Donald Trump.
"If Christians pliably sacrifice conscience for the sake of political victory, why shouldn't judges and legislators demand that we do so for the sake of what they (however speciously) portray as a lawful demand for individual justice?" Keyes asked.