Son, Grandkids of Pensacola Bible Institute Founder Peter Sturges Ruckman Dead in Apparent Murder-Suicide
Son, Grandkids of Pensacola Bible Institute Founder Peter Sturges Ruckman Dead in Apparent Murder-Suicide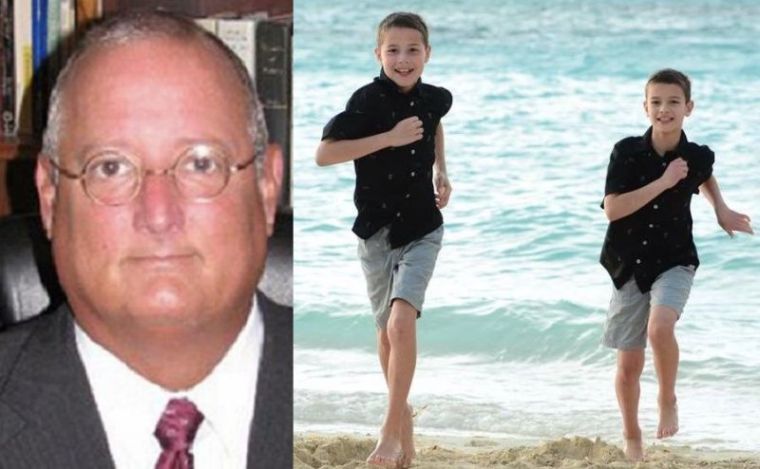 Peter S. Ruckman, a political scientist and son of the late founder of the Pensacola Bible Institute, Peter Sturges Ruckman, who also led the Pensacola Bible Baptist Church, was found dead along with his two young sons in his Illinois home in an apparent murder-suicide on Saturday.
The Winnebago County coroner told the Associated Press Peter S. Ruckman, 58, his sons John "Jack" Ruckman, 12, and Christopher Ruckman, 14, all died of gunshot wounds.
According to the Rockford Register Star reports, the recently departed father was a long-time political science professor at Rock Valley College and an instructor at Northern Illinois University. He and his former wife, Heidi Ruckman who is a civil defense attorney with a major law firm, recently divorced in August 2017. Their sons were both students at Rockford Christian Schools.
Police reportedly went to the professor's Rockford, Illinois, home after Heidi Ruckman requested a welfare check after she was unable to contact him.
"(She) hadn't heard from them for a couple days and it was her weekend for custody of the kids," Winnebago County Sheriff's Department Deputy Chief Mike Schultz told The Columbus Dispatch.
The two boys were found shot in the head in separate bedrooms while their father was found dead in a third bedroom from an apparent self-inflicted gunshot wound.
Officials at Rockford Christian Schools where Christopher was in the eighth grade and John was in seventh told the Dispatch that the deaths of the two brothers hit the school really hard.
"They were very vivacious," Randy Taylor, superintendent of Rockford Christian Schools said of the brothers.
The two boys were also described as talented musicians and Christopher played the guitar with the school ministry's worship band.
"They were good kids," Middle school Principal Drew Popejoy said. "Everybody knew Chris. He was the one who played the guitar. He was the frontman of the band. Jack was one of those kids who could fly under the radar. Some of it, I'm sure, was living in his older brother's shadow. ... But I had no doubt that Jack was going to flourish into the same personality at some point.
"That's probably one of the most heartbreaking things for me. ... I was just waiting for Jack to step into his own. He was super talented, too. He just didn't know it yet."
The school is currently working on establishing a music scholarship in honor of the boys.
A report in the Chicago Tribune said the boys' father who is, a nationally known authority on presidential pardons, emailed a massive data set containing his life's work on the evening of Feb. 28 to USA Today White House correspondent Gregory Korte, a law professor and others with a note that said: "Would want you to have this and use freely."
Korte, told the Tribune that he had asked Ruckman for the clemency data set before, but noted that the professor wanted to keep the information to himself until he finished writing a book.
"It was obviously something that had huge value to him," Korte said. "I can only presume he wanted that work to live on in some way."
Police declined discussing the motive behind the crime beyond noting that it was "domestic-related."
Ruckman's controversial pastor father who died April 21, 2016, in Pensacola at the age of 94, was known for his hard-line sermons and called himself a "junkyard dog" that God raised up to fight against those "messing with his book," according to a News Journal story published after his death.
Ruckman believed the King James Version of the Bible was "advanced revelation" that was beyond what was revealed in the Greek text.