'Soul Surfer' Bethany Hamilton Pregnant With Baby Boy (VIDEO)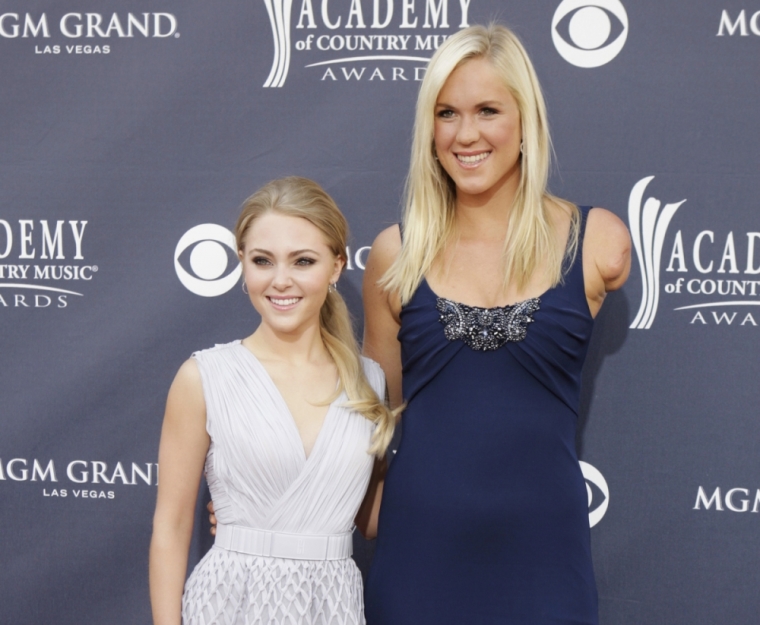 Christian surfer Bethany Hamilton and husband Adam Dirks announced on Monday that they are expecting their first child.
The two decided to go surfing to make the announcement, with a video posted on Facebook. In it, the couple paddles out to catch a wave and Dirks lovingly holds his arm around Hamilton's waist. Then the two address the camera and say, "So we have a little surprise for you … Baby on board!" They then finish surfing and Hamilton states that she is 22 weeks along, "which is about halfway there."
"It's been a pretty crazy last four months finding out that we're going to be new parents," Hamilton says. "Life's kind of going to be changing and kind of just started to prep for bringing a new little being into the world. It's really exciting. I've been surfing throughout my whole pregnancy. I plan to surf as long as I can. Once the belly's pretty big maybe just like mellow it out and spend more time swimming and just enjoying the ocean and doing other activities."
Hamilton and Dirks married in 2013, 10 years after Hamilton became famous for surviving a shark attack that left her with only one arm. That did not slow her down, though, and she continued surfing and competing. Hollywood became fascinated with her story and released a movie about her life, and Hamilton also penned her own book entitled Soul Surfer: A True Story of Faith, Family, and Fighting to Get Back on the Board. She credited her faith with helping her through the struggle of adapting to life with one arm.
"I felt as though I had lost more than just my arm," Hamilton said at the 2014 National Prayer Breakfast. "I thought that my hopes and dreams to become a pro-surfer and adventure the world were stripped away, but the faith I had in Jesus Christ gave me the strength to comprehend and lean on Him for understanding, even as a young girl! Because of where Jesus brought me, I have no regrets of the adversities God has allowed me to go through. God has taken something awful and turned it into something incredibly amazing."
Now she will embark on her greatest adventure, motherhood, which she said will be somewhat of a challenge with only one arm, but she's still ecstatic to be expecting. She and Dirks are expecting a baby boy in just a few months.
"I kind of forget that I have one arm, a squirming baby and changing diapers and just me could be really challenging but I think how I live life now I just adjust and adapt to different things and I'll find my own ways to take care of the baby. I'll figure it out and be creative," she explained in the Facebook video.
Watch the announcement HERE: