South Carolina's Same-Sex Marriage Ban Faces Another Challenge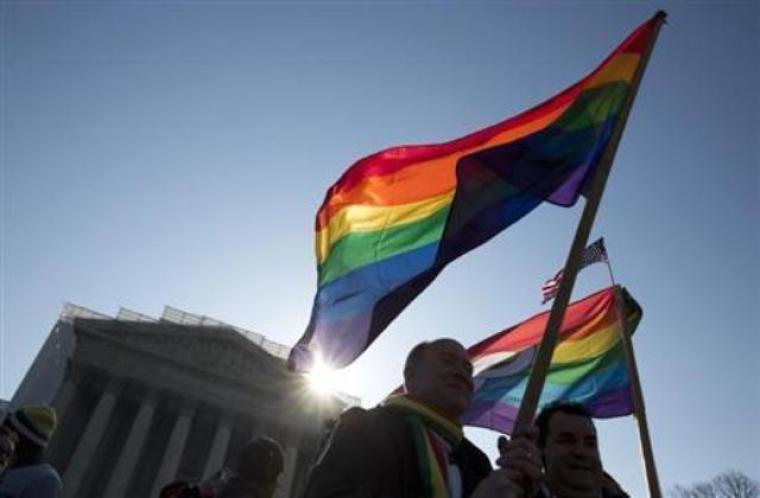 South Carolina, the only state under the Fourth U.S. Circuit Court of Appeals where the same-sex marriage ban is still enforced, is now facing another lawsuit by those who refuse to have their same-sex spouses' family names written on their driver's license.
The American Civil Liberties Union and S.C. Equality filed the lawsuit in federal court Friday on behalf of people who were married in other states and could not get their surnames changed by the Department of Motor Vehicles, according to The Associated Press.
While a woman in Lexington County filed a similar lawsuit challenging the state's gay marriage ban last month, other lawsuits are pending in federal court.
Last month, the South Carolina Supreme Court asked state probate courts to abstain from issuing gay marriage licenses until a federal judge decides on the legality of the state constitution's ban.
A day before the ruling, Probate Court Judge Irving Condon started accepting applications for the marriage licenses. Condon presumed he could issue licenses because the court with jurisdiction over South Carolina had overturned Virginia's same-sex marriage ban.
Last month, same-sex marriage became legal in Alaska, Arizona, Idaho, North Carolina, West Virginia and Wyoming, and the federal government said it recognizes gay married couples in 33 states, including the District of Columbia.
Attorney General Eric Holder announced last month that married same-sex couples in 33 states now qualify for federal benefits, including Social Security and veterans' benefits. "We are acting as quickly as possible with agencies throughout the government to ensure that same-sex married couples in these states receive the fullest array of benefits allowable under federal law."
Holder's statement came after the U.S. Supreme Court's refusal to hear appeals from five states that wanted to retain their bans on gay marriage.
Federal judges started striking down state amendments and laws banning same-sex marriage as unconstitutional after the Supreme Court last June squashed a key part of the federal Defense of Marriage Act, or DOMA.
Since same-sex marriage was legalized in North Carolina on Oct. 10, at least six judges in the state have resigned from their benches saying they do not want to go against their Christian faith.
The six judges are Rockingham County magistrate John Kallam Jr. Swain County magistrate Gilbert Breedlove, Bill Stevenson from Gaston County, Tommy Holland from Graham County, Gayle Myrick from Union County, and Jeff Powell from Jackson County.
The judges say they are waiting on God to give them direction in starting the next phases of their lives.