South Korea Willing to Talk to North Korea Without Pre-Condition, Says President Park Geun-hye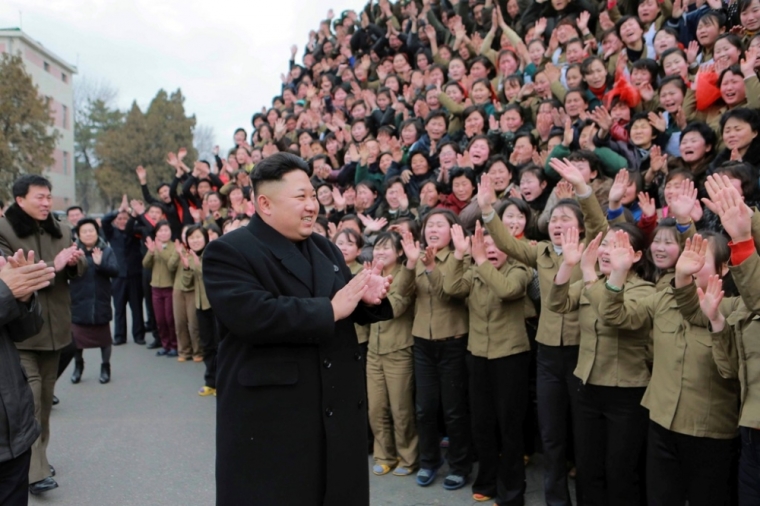 South Korean President Park Geun-hye said Monday that her country, which has technically been at war with North Korea since the 1950s, would be willing to hold a summit meeting with North's leader Kim Jong Un without any precondition, though she also maintained her country needed an anti-North security law.
"My position is that to ease the pain of division and to accomplish peaceful unification, I am willing to meet with anyone," Park said during her New Year news conference at the presidential Blue House in Seoul Monday, according to Reuters.
"If it is helpful, I am up for a summit meeting with the North. There is no precondition," she added, indicating that a summit could be held without the North having to first end its nuclear program.
However, she emphasized that the National Security Law to protect her country against the North needs to remain in place. "We need the very minimum of law to ensure security in this country as we remain in a standoff with the North, and the law is enforced according to that," she said.
The 1950-53 Korean War ended without a peace treaty. The two rival nations held their first summit in 2000, and the second and last in 2007.
The North's leader Kim said in a New Year's address that a high-level summit should be held if "the atmosphere and environment is there."
However, the North said Friday it was not willing for negotiations with the South on issues such as human rights.
The two nations traded fire into the Yellow Sea north of the Koreas' disputed maritime boundary in March 2014.
The North fired 500 rounds of artillery shells for over three hours, and about 100 of them fell south of the sea boundary at the time. The South also fired about 300 shells into North Korean waters.
Pyongyang had signaled it would conduct the exercise in response to U.N. condemnation of its missile launches and to oppose military drills by U.S. forces in the South around the time.
The White House called the North's move "dangerous and provocative." "We remain steadfast in our commitment (to) the defense of our allies and remain in close coordination with both the Republic of Korea and Japan," White House National Security Council spokesman Jonathan Lalley said at the time.
North Korea routinely test-fires artillery and missiles into the ocean.
The United States, South Korea and Japan recently came together to share their military intelligence about North's nuclear and missile programs.