Older White So. Baptist Church Merges With Younger Black Congregation to Form Multiracial Community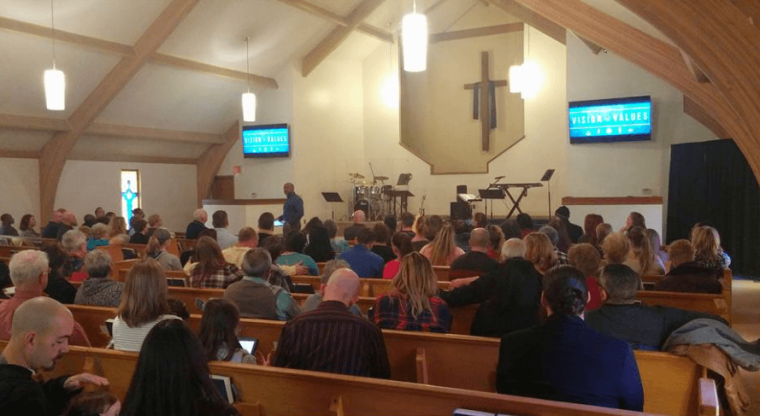 Two Kansas congregations, one a recently created worship community and the other an older smaller congregation, merged into one church.
Mending Place Church and South City Southern Baptist Church, both based in Wichita, finalized their merger on Sunday and now go by the name "Mending Place at South City."
Senior Pastor D.M. Gates, founder of Mending Place Ministries back in August of 2009, told The Christian Post that the merger was a multi-step process that began last year.
"We went through a discovery phase where we just talked about what this would look like, what our vision was, how do we become multiethnic and multicultural," said Gates.
"There was a discovery phase, and then there was a what we call an implementation phase, and then we are in a go phase now where we're actually moving forward with all the plans."
Gates also told CP that they "did a soft launch" last November with the two congregations coming together "and started actually working together."
After a couple months of "working out the kinks" and "feeling each other out," Gates noted that the two congregations each brought something to the merger.
"Their facilities, they've got acreage, they've got a building right off the highway, but they just weren't viable as far as their membership anymore as far as mobility and doing things. They're paid off, the building's paid off. They had resources," explained Gates.
"They were just, I think, looking for someone to come and continue on what they had already begun 60 years earlier."
The church merger has received the attention from local media, including KWCH Channel 12 News, which did a story on the congregations coming together.
"Mending Place Church is a predominantly African-American church with many members who are younger than 40, while South City Southern Baptist Church consists of senior adult Caucasians," reported KWCH.
"The pastors of both churches say they felt Wichita needed a multicultural, multi-generational and multiracial church in the city."