Southern Baptist Leader Responds to Charge That He Wants Abused Wives to Stay With Husbands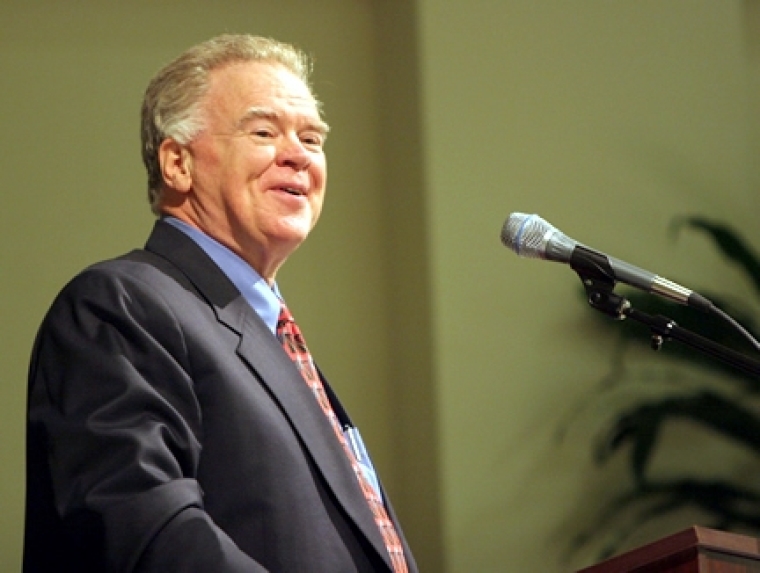 A former president of the Southern Baptist Convention and current head of Southwestern Baptist Theological Seminary is pushing back against claims that he encourages abused wives to stay with their husbands. 
SWBTS President Paige Patterson has garnered recent controversy when a blog posted an interview he gave back in 2000 in which he appeared to support women staying with abusive husbands rather than separating from them.
In a statement released on the seminary's website on Sunday, Patterson responded, "I have never counseled or condoned abuse of any kind."
"I will never be a party to any position other than that of the defense of any weaker party when subjected to the threat of a stronger party. This certainly includes women and children," stated Patterson.
"Any physical or sexual abuse of anyone should be reported immediately to the appropriate authorities, as I have always done."
Patterson went to note while he never counsels a woman to get a divorce, he does make an effort to support separation and, according to him, he even received threats at one point when he helped an abused woman leave her husband.
"... on an occasion during my New Orleans pastorate, my own life was threatened by an abusive husband because I counseled his wife, and assisted her, in departing their home to seek protection. In short, I have no sympathies at all for cowardly acts of abuse toward women," Patterson added.
Patterson's comments come in response to an audio recording posted online on Saturday by the Baptist Blogger featuring Patterson commenting on the question of whether wives should submit to their husbands, even when they are abusive.
"It depends on the level of abuse to some degree. I have never in my ministry counseled that anybody seek a divorce, and I do think that's always wrong counsel," said Patterson in the audio recording.
"There have been, however, an occasion or two when the level of the abuse was serious enough, dangerous enough, immoral enough that I have counseled temporary separation and the seeking of help. I would urge you to understand that that should happen only in the most serious of cases."
In the 2000 interview, reportedly given to the Council on Biblical Womanhood and Manhood, Patterson went on to note an example of when he counseled a woman to pray for her husband by his bedside and then one morning showed up to church with two black eyes.
"She was angry at me," said Patterson in the audio recording. "And she said, 'I hope you're happy.' And I said, 'Yes ma'am, I am.' And I said, 'I'm sorry about that, but I'm very happy.'"
In the posted audio, Patterson then noted that the husband also showed up to church, repented of his behavior, and according to Patterson, he is now "a great husband today."
Patterson's comments drew ire from many evangelicals and conservative Christians, with many taking to social media to condemn his comments.
"The church will never be a refuge for abused women so long as prominent leaders like Southern Baptist Paige Patterson are making dangerous statements like this," tweeted Jonathan Merritt.
Bruce Ashford, professor and Southeastern Seminary Provost, posted Saturday on Twitter that he would never tolerate spousal abuse.
"As the Provost of a SBC seminary and pastor at a SBC church, let me be clear: a physically abused woman should separate from her husband and have him put in jail," said Ashford.
Peter Wehner, senior fellow at the socially conservative Ethics & Public Policy Center, tweeted late Saturday that he considered Patterson's 2000 comments "grotesque."
"This isn't pastoral counsel; it's callousness and cruelty, devoid of tenderness, sympathy, wisdom. These [comments] by a person proclaiming to follow Jesus must break His heart," posted Wehner.
Regarding the anecdote of the woman who came to church with two black eyes, Patterson said in his Sunday statement that there was "no further abuse" and that furthermore, the woman herself has "often shared this testimony."
Though Patterson did add that he believes that the sharing of the anecdote was "probably unwise."
"I do not apologize for my stand for the family and for seeking to mend a marriage through forgiveness rather than divorce. But I do greatly regret that the way I expressed that conviction has brought hurt," he noted.