Southern Baptists Launch New Small Group Study About Threats to Religious Freedom in America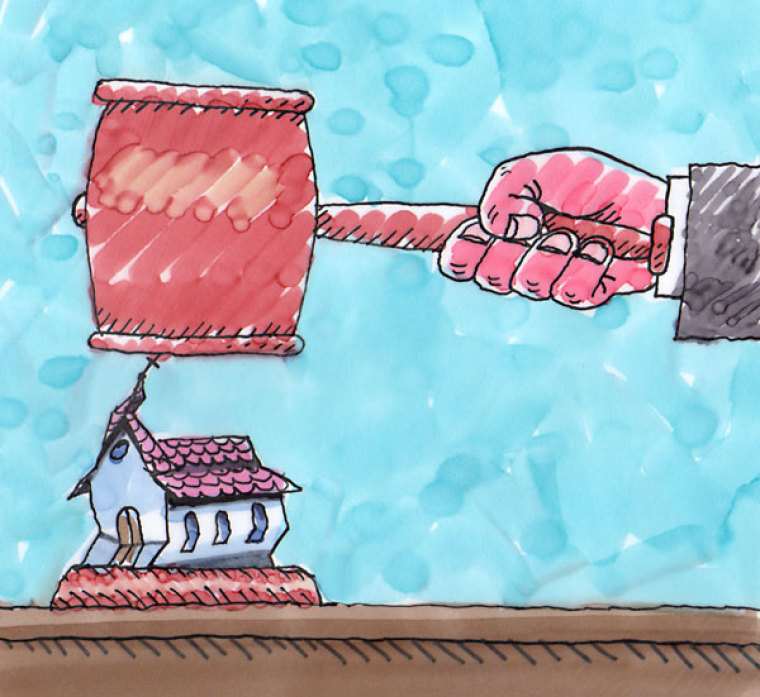 The Southern Baptist Convention's public policy arm has teamed up with LifeWay Christian Resources to produce a new six-week study that will teach church members about the ongoing threats to religious freedom that Christians face across the country.
SBC's Ethics & Religious Liberty Commission has announced a new small group study called Religious Liberty: How the Gospel Shapes Our First Freedom. The study is comprised of six different sessions and includes interviews with over 70 different pastors, scholars and Christian thought leaders.
The study's six sessions are titled "Religious Liberty and Today's Culture," "Religious Liberty and the Bible," "Religious Liberty and the Christian Mission," "Religious Liberty and the Common Good," "Religious Liberty in the Public square" and "Religious Liberty and Common Objections."
"In an age when religious liberty is increasingly imperiled, we all need to be reminded that religious liberty isn't a partisan political idea," ERLC President Russell Moore said in a statement. "It's a fundamental part of being made in the image of God, and being created with a conscience that is answerable ultimately to Christ, not Caesar. My prayer is that this study will help believers and churches dismantle myths and misconceptions and help the body of Christ be faithful in its witness in the years ahead."
"Our goal in producing this curriculum is to equip churches to see religious liberty as it is — grounded in the gospel," Moore added.
The main authors of the study's curriculum are ERLC Executive Vice President Phillip Bethancourt and ERLC Director of Policy Studies Andrew Walker. The kit includes a study book and a DVD that features six 15-to-20 minute interviews.
"It is religious liberty that helps chart a path for the Great Commission and helps us pursue the mission of loving our neighbor, both here and around the world," an online description of the study reads. "But this means Christians should care about religious liberty for all people — not just Christians. Religious liberty is a principle that applies in every area of our lives because it serves the common good. We don't have to like the beliefs of others, but we should respect their right to hold them."
"Religious liberty is not about promoting a Christian order or retrieving a nostalgic past; it is about promoting a vision of society that protects our conscience and allows the free expression of ideas," the description continues. "The Gospel doesn't need a state to back it up. Religious liberty is an expression of our confidence in the Gospel."
According to Baptist News Global, the study describes religious liberty as under siege in the United States and touches on cases where Christian business owners and government officials have experienced backlash to their Christian convictions on issues like marriage and sexuality.
The study makes mention of the Christian bakers and florist who have been fined over their refusals to work gay weddings because of their Christian beliefs.
"Today, American society has changed in ways that put the beliefs of many Christians at odds with the policies of national, state, and local governments. Gay marriage is a prime example," an online sample of the study reads. "Christians often find that they cannot compromise on a fundamental Christian belief when law requires some affirmative act on their part. And thus we have the cases of florists, bakers, photographers and others who have been subject to real coercion from American governments who do not respect their wish not to participate in a ceremony or ritual with which they strongly disagree."
In the lesson, Alliance Defending Freedom founder Alan Sears cited the case of Kelvin Cochran, who was fired from his role as Atlanta Fire Chief by the city's mayor in 2015 because of a book he wrote for his Bible study in which he labeled homosexuality as "sexual perversion."
"All across the United States we see people right now who are being persecuted for following the teaching of their faith," BNG quotes Sears as saying in a lesson video. "We're having people being told they can't own a business or be in the public commerce stream. We're having people told that they cannot hold public employment because of certain beliefs."
Walker told Baptist Press that religious freedom in America faces "challenging headwinds like never before" and that it is "urgent that Christians understand the relevance and necessity of religious liberty."
The study also refutes the claim by those on the Left that religious freedom in relation to LGBT issues is just a guise for discrimination.
"One of the major misconceptions in the debate over non-discrimination laws related to sexual orientation is the belief that Christians are trying to create a gay/straight apartheid or recreation of Jim Crow Southern segregation," the sample lesson asserts. "Such an interpretation is deeply misguided. The simple reality is that respecting religious liberty is a way for us to live together without crushing faith and conscience. Religious liberty helps us to live in peace."
The study also teaches Christians that they must also be in favor of religious freedom for people of other faiths, such as Muslims, Jews, Hindus, etc. Last year, ERLC joined onto an amicus brief in support of New Jersey Muslims suing for the right to build a mosque.