Spain's evangelicals back campaign that wants to confront the 'tyranny of gender ideology'
Evangelical leaders in Spain are getting behind a global campaign that wants to give control back to parents over what their children believe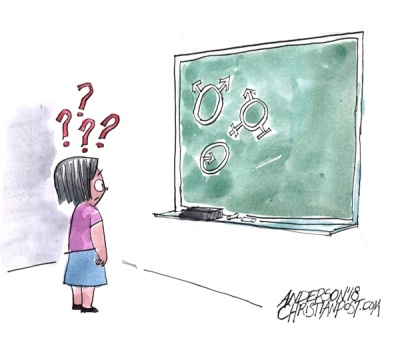 A global campaign aiming to reassert the control of parents over what values their children embrace, particularly when it comes to gender identity, has spread to Spain - and the country's evangelical church leaders are keen to get behind it. 
'Con Mis Hijos No Te Metas', which translates as 'Don't Mess With Our Kids', originates in Latin America but is gaining ground elsewhere as more people become increasingly concerned about attempts to assert gender fluid ideology and new rights and regulations spanning bathrooms and classrooms to ID cards and social media posts. 
When the movement launched in Spain at the Bethel Center in Madrid last month, some 250 evangelical leaders from all over the country turned out to hear one of its leaders speak, Evangelical Focus reports.
Christian Rosas, spokesman for the movement in Latin America, didn't waste any time making his point as he urged those gathered to defend the right and responsibility of parents over and above the state in instilling values in their children.
In particular, he said there was a need to push back against the 'tyranny of gender ideology, which lacks true foundations but aims to impose itself globally as the only accepted worldview'.
While the movement isn't a defense of Christian morality, per se, it is a defense of the family, he clarified, and as such it is prepared to partner with all those who share the same concerns about freedom of conscience and the reach of the state into families, particularly where it concerns the education of children. 
He told Evangelical Focus that the movement was not extremist but seeking to 'eradicate' the dominant ideology that gender is a choice 'because it is false'.
'#CMHNTM does not present anything new, we are just [presenting] the same and only truth that has always been there. We are calling the church to join the truth, which is in Christ, without getting lost in its own ways,' he said. 
In Spain, #CMHNTM is working closely with the church.  Its national coordination group includes members of the Pentecostal and Charismatic Fraternity of Spain and the Spanish Evangelical Alliance.  
As a first step, evangelical churches will be holding a day of prayer on February 28.  After that, training sessions will be held and churches will start reaching out to political leaders and institutions at both the local and national level. 
They will also take part in a march through Madrid planned by the movement for September.