'Special Place in Hell' for Republicans Who Don't Support Trump, Steve Bannon Says at Roy Moore Rally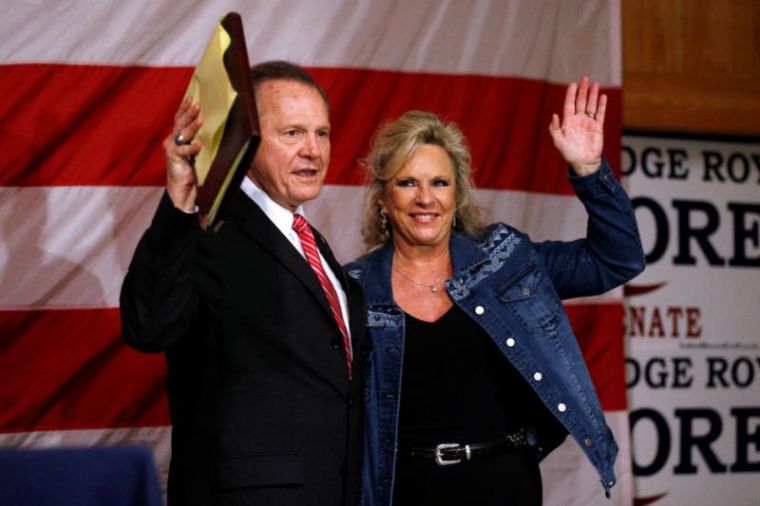 There is a "special place in hell" for Republican leaders who don't support President Donald Trump, Trump's former chief political strategist Steve Bannon said at a rally for Republican Senate candidate Roy Moore.
Speaking at a Monday campaign rally for Moore ahead of Tuesday's special election, Bannon lashed out at establishment Republicans for using Trump just to get a "corporate tax cut."
"Mitch McConnell and Sen. Shelby, and Condi Rice and all that, Little Bobby Corker, all the establishment out there doesn't have Trump's back at all," he said.
"What they want him for is that corporate tax cut, that's all they want him for. Soon as they get that tax cut you watch what happens," he said to cheers. "There's a special place in hell for Republicans who should know better."
Bannon's remark was similar to one made by Donald Trump's daughter, Ivanka Trump, in opposition to Moore. After Moore was accused by several women of sexually pursuing them when they were teens and he was in his 30s, Ivanka Trump remarked, "There's a special place in hell for people who prey on children."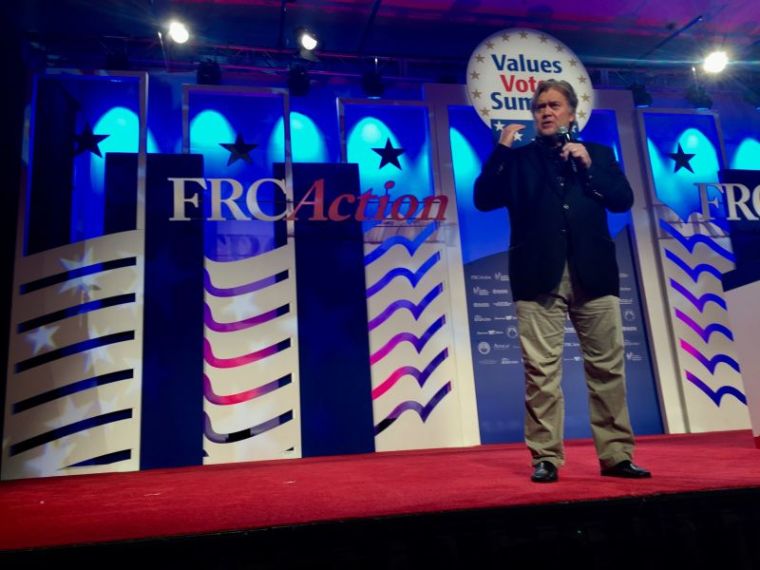 Former U.S. Secretary of State and Birmingham-born Condoleezza Rice suggested Monday voters should reject Moore.
"This week's special election will be one of the most significant in Alabama's history. As a native daughter, I remain — at heart — an Alabaman who loves our state and its devotion to faith, family, and country," Rice said in a statement cited by AL.com.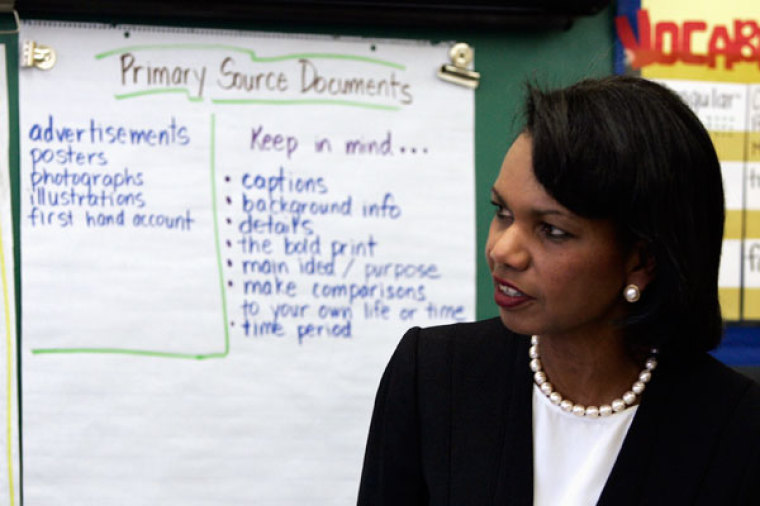 "I encourage you to take a stand for our core principles and for what is right. These critical times require us to come together to reject bigotry, sexism, and intolerance. It is imperative for Americans to remain focused on our priorities and not give way to side shows and antics. I know that Alabamans need an independent voice in Washington. But we must also insist that our representatives are dignified, decent, and respectful of the values we hold dear," she continued. "Please exercise your right to vote — a privilege won by the sacrifices of our ancestors. Sustain the central ideals and values that make our country a beacon for freedom and justice for the sake of Alabama and for the good of the United States of America."
Hall of Fame basketball player Charles Barkley who is also an Alabama native told voters at a rally for Moore's Democratic opponent, Doug Jones, in Birmingham, Monday that it was time for them to "at some point, stop looking like idiots to the nation" and reject Moore.
"I love Alabama, but we've got to draw a line in the sand. We're not a bunch of damn idiots," Barkley said.
President Trump, however, called voting for Moore "the right thing," in a Tuesday tweet. 
"The people of Alabama will do the right thing. Doug Jones is Pro-Abortion, weak on Crime, Military and Illegal Immigration, Bad for Gun Owners and Veterans and against the WALL. Jones is a Pelosi/Schumer Puppet. Roy Moore will always vote with us. VOTE ROY MOORE!" he tweeted.
Moore arrived at his polling place in Gallant, Alabama, Tuesday riding his horse named "Sassy" which he said has brought him luck at the polls before.
"I think it's a good thing to do (Election Day ride), I won the last time I rode a horse,' he told reporters in August, when he beat the Trump-backed Sen. Luther Strange in the GOP primary race.
Former secretary of state Madeleine Albright also threatened women with hell in 2016 when she suggested that a special place was reserved in hell for women who didn't support Hillary Clinton.
"There's a special place in hell for women who don't help each other!" she said at an event in New Hampshire.