Spires and Crosses: A Medieval Cathedral on a Scottish Island Better Known for Its Viking Past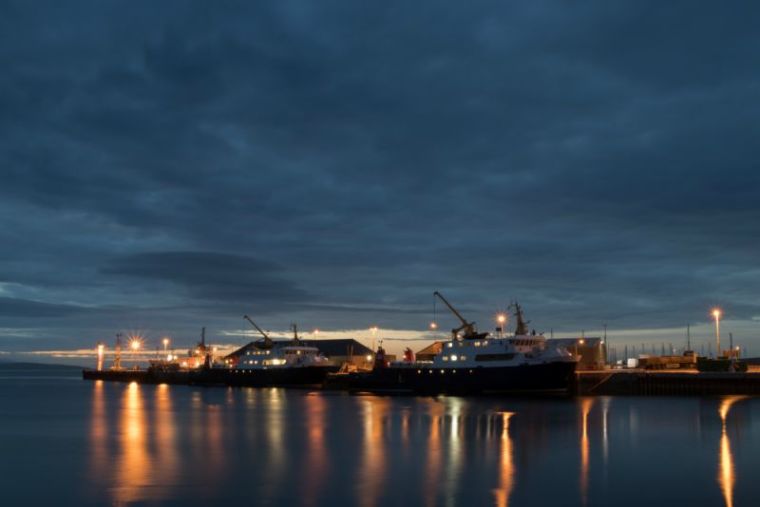 Most tourists come to Orkney's Mainland, as the major island in this archipelago off the Scottish northern coast is called, in search of nature and wildlife or to learn about the rich Norse heritage of islands that weren't part of Scotland until the late 15th century.
Orkney may be Scottish today, but culturally it feels different if only because you won't find tartan or bagpipes here.
Not only is there a resurgence of interest among locals and tourists alike in all things Viking — one study reported 60 percent of male Orcadians, as the inhabitants are called, had Norwegian DNA — but recent years have also seen a considerable amount of research and archeological investigation into Orkney's ancient history. The prehistoric remains, which surpass the more famous Stonehenge, were significant enough for National Geographic to proclaim Orkney as "the Egypt of the North."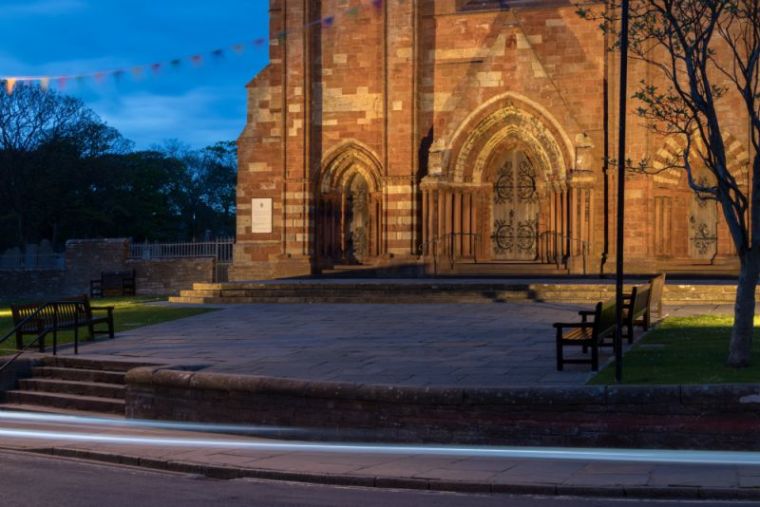 Mostly overlooked has been a medieval cathedral that arguably serves as the most visible reminder of the Norse heritage.
Towering, literally and figuratively, above Orkney's capital of Kirkwall (population 9,293), is St. Magnus Cathedral. Technically, it hasn't been the seat of a bishop since 1689, when the episcopacy in Scotland's established church was once and for all dissolved in favor of presbyterianism. Nevertheless, the church has retained the cathedral moniker, allowing tourism officials to market it as Britain's northernmost cathedral.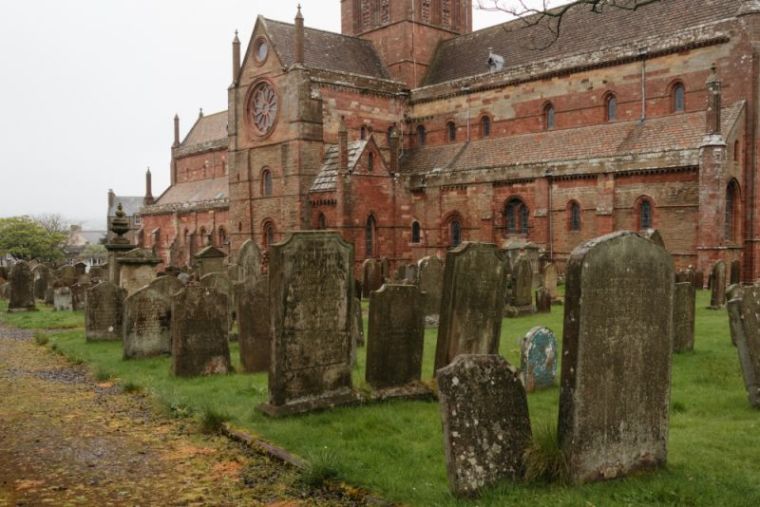 St. Magnus is an impressive feat of medieval architecture and engineering, not least because as remote as Orkney may seem today it would have even more remote when construction began in 1137.
History, including the accounts of the "Orkneyinga saga," tells us it was commissioned by the nephew of St. Magnus, the Norse nobleman Earl Rögnvald — himself a saint, though there are questions over the veracity of the purported canonization — in memory of his uncle, who was martyred in 1115 or 1117, the year depends on the source.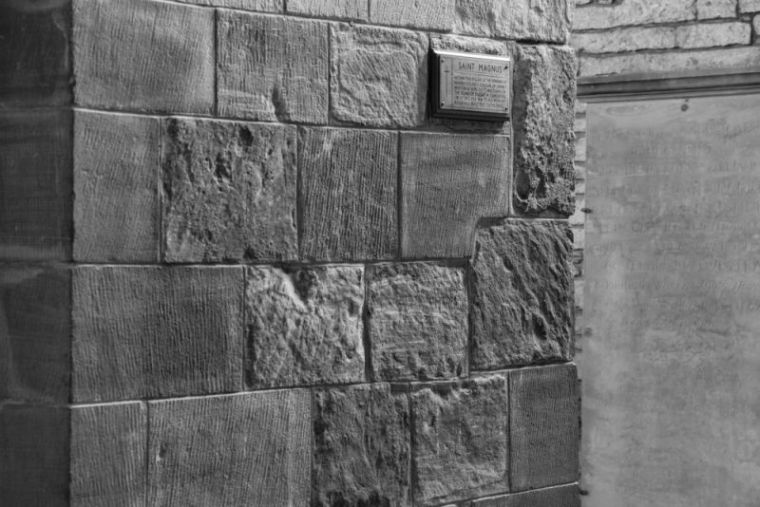 The relics of St. Magnus were presumed to have been lost at the time of the Scottish Reformation, but a discovery in 1919 found a wooden box containing a skull and bones. The remains were re-interred in the south aisle of the Cathedral after an examination by a professor deemed them to be of St. Magnus.
As with other cathedrals and churches of the era, there were of course renovations over the ensuing centuries. Thankfully, it escaped the so-called Victorian-era restorations that more often than not destroyed historic architecture.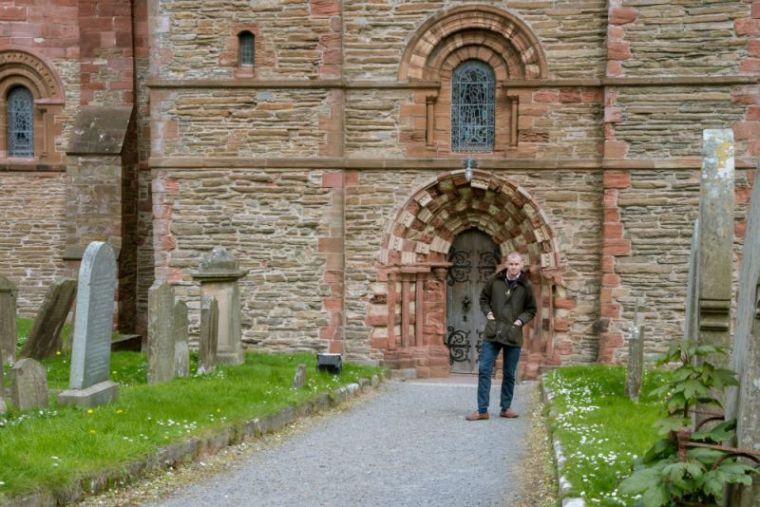 Magnificent. Stately. Distinctive. Those words all describe the red and yellow sandstone exterior of St. Magnus Cathedral, particularly the Norman or Romanesque-style doorway at the south transept and west front with its Gothic arches and 15th century gable.
Inside, one finds a space confined by medieval architecture and littered with nine centuries of history that still serves the worship needs of a modern-day congregation.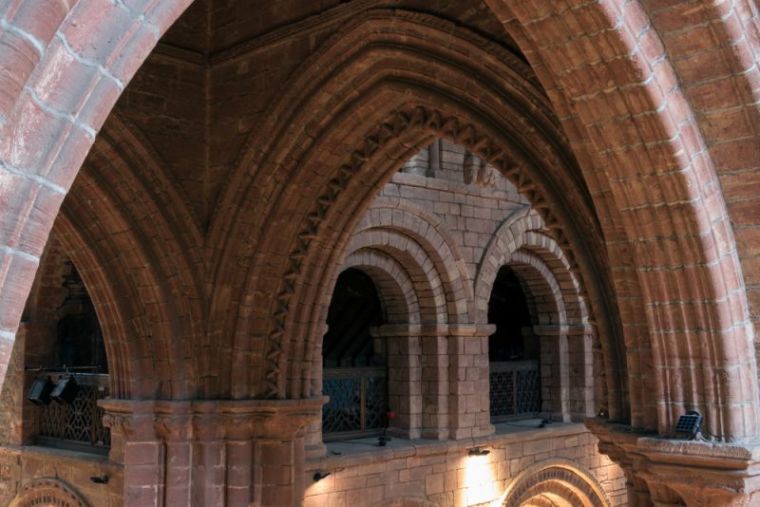 Best of all, visiting is free. Do take advantage of a tour that takes you to the top of the Cathedral and includes the triforium, the area above the nave, which today serves as a makeshift museum with numerous ecclesiastical artifacts and architectural relics on display. Tours, which cost £8 (about $10), are every Tuesday and Thursday at 11 a.m. and 2 p.m.
Where to stay
I stayed at The Ayre Hotel, a family-owned hotel facing Kirkwall's harbor and only a couple minutes by foot from the Cathedral. It was perfectly fine — super clean, pleasant staff and perhaps the best food on the island. Rooms, all of which are en-suite and include a full breakfast, start at £77 (about $101)
How to get there
Getting to Orkney actually is easy.
Those with limited time to visit can fly into Kirkwall Airport from Aberdeen, Edinburgh, Glasgow and other airports. Airfares from New York with a connection in Edinburgh or Glasgow are as low as $800 in May 2018 with prices for most of the summer running about $1,200, according to a search on Google Flights.
The best option, which is what I chose, involves flying into Edinburgh, renting a car and driving up to Scrabster on the north coast of Scotland. From there, take the NorthLink ferry to Orkney. This allows you to make the most of your time in Scotland, as the drive up from Edinburgh is worth the five-plus hours. Round-trip ferry tickets for one adult and one car from £146 (about $192).
Spires and Crosses is published every Sunday.
Dennis Lennox writes about travel, politics and religious affairs. He has been published in the Financial Times, Independent, The Detroit News, Toronto Sun and other publications. Follow
@dennislennox
on Twitter.