ONE Campaign Reaches Out to Faith Community With Christian Performance Artist
ONE Campaign Reaches Out to Faith Community With Christian Performance Artist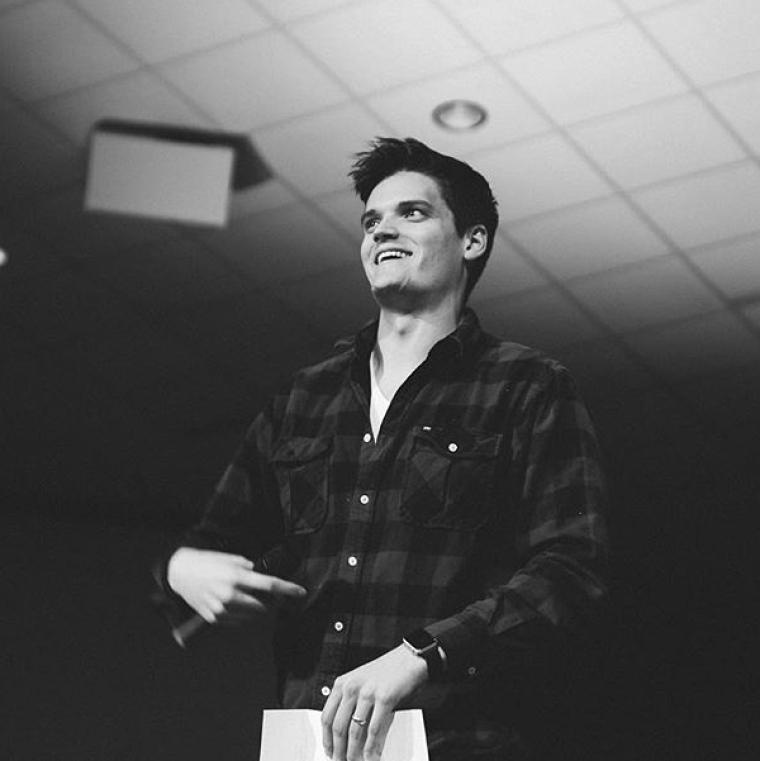 Christian Performance artist Jon Jorgenson can write a spoken word piece in 15 minutes and snag 6 million views on YouTube. Getting those viewers to join in the fight to help alleviate the scourge of AIDS and extreme poverty in sub-Saharan Africa — a cause to which he is devoted — can be a more difficult task. But he's up for the challenge.
In Jorgenson's latest performance piece titled, "Raise Your Voice," he outlines the staggering figures behind the suffering in Africa's sub-Saharan region with the goal of introducing the masses to the continent's epidemics, and inspiring them to take action. Suffering, like the 17,000 women who are infected with HIV every week, goes largely unnoticed.
The artist has partnered with the One Campaign, a nonprofit organization focused on taking action to end extreme poverty and preventable diseases in Africa.
Jorgenson is very deliberate about his craft, spending time researching, documenting his thoughts and feelings, merging cocepts, and composing it all into one cohesive piece. In an interview with The Christian Post, he said that "expressing [his work] in a way that's creative, engaging and builds the right flow, and then adding in all that word play and rhyming" is his goal.
He explained that the One Campaign contacted him because of its desire to engage with the Christian faith community and its passion for fighting social injustice, like combating physical and global poverty and hunger, and the fact that 1 million people in sub-Saharan Africa live in extreme poverty (less than $2/day).
"So, they [One] had reached out to me in the hopes of reaching out to the faith community that follows me on YouTube. We had been in conversations for a while about what does this partnership look like?"
"We sort of launched this idea of creating this spoken word video because that's my voice. [And] I'm calling on people to raise their voice. To me, that's me advocating for people to use the gift that God has given them in order to make a difference when they are faced with injustice," he told CP.
A former Broadway actor, Jorgenson said writing and speaking are the gifts he uses to glorify God and to serve others. "Spoken word just so happened to be the perfect vehicle to carry those gifts to the people that I'm trying to reach."
Jorgenson is aware of naysayers. "There's just cynical commentors, as we all know from living online, who say, 'Yeah, this is nice, but what are you actually doing?'"
"For me, I know as far as my process of becoming more of an advocate and really turning words into action, as far as trying to make a difference in the areas of the world that are being ravished by these preventable diseases and things like that, my process — it didn't start with simply me becoming aware of it.
"It wasn't necessarily all in one day [that] I became aware of the issues. I became passionate about the issues, and I took action on the issues. It was a slow, slow process. This video, specifically I think, is for people who first need to be introduced to it [the AIDS and poverty epidemics in sub-Saharan Africa], and then also for anyone who perhaps knows about these issues. But I have not heard about them in a way that really resonates with them to a point where they might become impassioned about it."
Jorgenson added, "Understanding that the video is not necessairly made to provide them with exact tactics and actions that they can take — that's what an organization like One exists for. And that's why the partnership with them, I think, works so well. If this video can catch their attention and can catch their hearts, then there are organizations and there are people out there who can show them how to turn those words into action."