'Hip-Hop Theologian' Sho Baraka Says Political Correctness Has Stifled Honest Dialogue in America (Interview)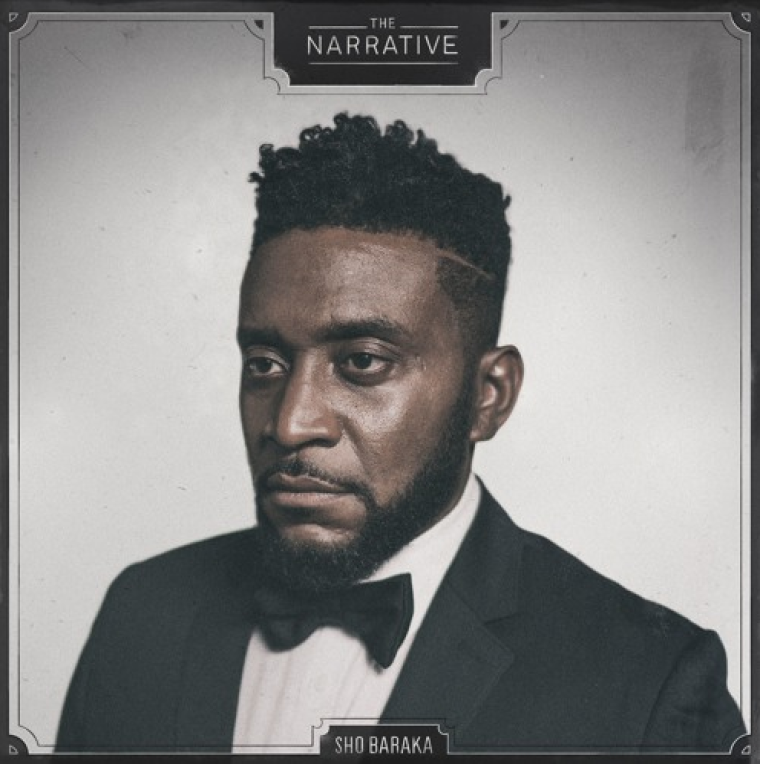 Self-professed "hip-hop theologian" Sho Baraka recently released his new album, The Narrative, and says his desire to speak out on the nation's political climate as an African-American Christian has caused a great stir.
The 14-track project was released on Oct. 21 and is an eclectic hip-hop album loaded with a heavy influences from jazz and soul. 
The Narrative "addresses hot topics including social consciousness, issues people encounter in everyday life and the struggles we all face as humans," according to the album's description. The Canadian-born artist also shows a softer side in this album, with songs about being a father and the challenges that come with raising children, two of whom are autistic.
Baraka's public opposition to both nominees for president in the 2016 elections, Hillary Clinton and Donald Trump, made headlines earlier this year. "As an African-American, I'm marginalized by the lack of compassion on the Right. As a Christian, I'm ostracized by the secularism of the Left," he wrote in an op-ed in Christianity Today.
But now that the election is over and President-elect Trump has won, the Christian emcee is hopeful that his own positive message will help lead a generation to seek truth in God.
The following is an edited transcript of The Christian Post's interview with Baraka in which he talks about the powerful message behind his album and the negative affect political correctness has had on the U.S.
CP: Can you share your testimony with us?
Baraka: I grew up in a loving household that taught me how to respect others and love God. We were not a Christian household by any Orthodox standards. I grew up having great awareness of who I was in regards to racial identity and socio-economic status. This caused me great frustration until I was about 19 years old at Tuskegee University. My brother became a Christian along with my father and they shared the Gospel with me on occasion.
My sophomore year I went to a Christmas conference in Atlanta called "Impact." I was exposed to the message of Christ in a way that was never communicated to me before. I understood my personal responsibility in putting Christ on the cross and the implications of how the Gospel impacts every area of life. It informs my identity as a human, as an artist, and as a citizen of this country.
CP: What is your heart behind your latest album, 'The Narrative'?
Baraka: I wanted to create a project that told a sophisticated but complex story about identity. I wanted to create an album that spoke all the musical languages I loved. I wanted it to live in all the diverse neighborhoods I've lived in. I wanted it to speak to all my friends. I wanted to create a story that would address America's history, successes, and problems while pointing to a hopeful resolution. I wanted it to be told from the perspective of an "Everyman" point of view.
CP: You have become an advocate for social issues, can you tell us your motivation?
Baraka: I grew up in a house that cared about these issues. My mom used to get involved with the Black Panther activities in Los Angeles. For me it was more about how to view my consciousness on these issues with a biblical framework.
The more I read the Scriptures I find an overwhelming case of Scriptures being concerned with the poor, outcast, widow, foreigner and marginalized. The Bible also cares about the systems that create oppression. We see this in the Exodus all the way to Jesus' interactions with Zacchaeus and the prostitute in John 8.
CP: Lecrae recently released a letter about the effects that speaking out against injustice has had on him. What are some of the things you do to protect your heart from being filled with anger and hatred and wanting to negatively retaliate?
Baraka: I keep people around me that have the freedom to challenge my heart and motive. I don't spend too much time attempting to defend myself against people who seem to have zero desire to have a substantive conversation. I also keep my eyes and heart bent toward Jesus, therefore no human response can distract me from the Kingdom agenda.
CP: What advice do you have for other Christians on how to properly go about being an advocate for peace but still fighting injustice?
Baraka: Get a team of like-minded individuals around you. Understand this is hard work. We may never truly see the fruits of the labor. Make sure you don't become the very thing you find yourself fighting against. Power is intoxicating. Keep compassion close to your chest at all times.
CP: Political correctness has enabled a culture of super sensitivity. How do you think Jesus would handle this?
Baraka: I'm not sure how Jesus would have handled it, but I'm sure He would have been very truthful while at the same time being compassionate. Everyone wants to be truth tellers today while never thinking we are the ones who need the truth told to us. It's quite amusing. We think everyone but us need the unadulterated truth. It's true that PC culture has created very little honest dialogue. I love that Jesus showed He cared while at the same time telling the truth.
CP: Can you share a personal experience that you linked to a song on this new record?
Baraka: My song "Words, 2006" is a journal entry of a father who is wrestling through the details of being a loving and caring parent while realizing he must serve in the areas he is weakest in. I have two boys on the autism spectrum. I don't always know what's best for them. However, I know there is grace for me in this area. I know there are parents in a similar space. I pray daily for wisdom on how to serve my kids without words.
CP: You talk about very serious issues, but you also show that you enjoy your life and have a great time as seen in your song, "30 and Up 1986." How do you balance the two in a world where people are such extremists?
Baraka: God gave us creation to enjoy it. I believe this is the reason we fight against injustice so that all of creation can experience the beauty of God's goodness and grace. Joy and pleasure is at the end of the justice. A right understanding of who God is and who we are in His creation.
For more information on Baraka's new album, The Narrative, visit iTunes.