Lecrae Lists Books for White People to Read in Hopes They 'Get it'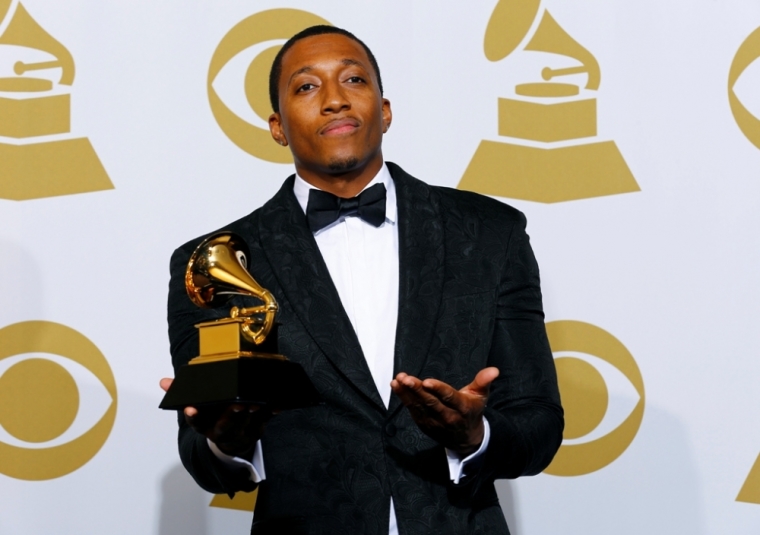 Popular hip-hop artist and Reach Records founder Lecrae recently took to social media with a list of books that he says have helped his white friends understand his frustration with the social injustice he believes is taking place against the black community in America.
"Books that have helped my white friends 'get it,'" he captioned a photo on Facebook with the names of all the books listed below.
A Different Mirror: A History of Multicultural America Revised Edition by Ronald Takaki
Between the World and Me by Ta-Nehisi Coates
Divided by Faith: Evangelical Religion and the Problem of Race in America by Michael O. Emerson
Let Nobody Turn Us Around: An African American Anthology by Manning Marable
More than Just Race: Being Black and Poor in the Inner City (Issues of Our Time) by William Julius Wilson
The New Jim Crow: Mass Incarceration in the Age of Colorblindness by Michelle Alexander and Cornel West
The Warmth of Other Suns: The Epic Story of America's Great Migration by Isabel Wilkerson
Why Are All the Black Kids Sitting Together in the Cafeteria: And Other Conversations About Race by Beverly Daniel Tatum
Since the killings of Philando Castile and Alton Sterling by police officers, Lecrae has openly become an advocate for racial reconciliation and has used his voice and gifts to spread awareness. Despite his efforts, the Texas native says he's often misunderstood for his position even by fellow Christians, as can be seen by responses to his book suggestions.
"Not sure why as a Christian, you continue to let race define you," one Facebook user wrote on his post.
Another defended Lecrae and responded, "It impacts him, his children and brothers and sisters in Christ in very practical ways....race defines him partially because others including the system have defined him by race...being a Christian doesn't automatically take that away".
In a recent open letter to Huffington Post, he talked about seeing "so much fakeness" in his brothers and sisters as he traveled on tour.
He also shared about where he currently is in this season of his life, and confessed that he has been battling depression because of the loss of black lives.
"I can't even read comments on social media anymore. All the slander is too much for any one person to digest. They don't get me," he penned.
The Anomaly emcee went on to clarify his stance on police and white people despite what his critics might think. He shared that his mother and others in his family work in law enforcement.
"Just as I don't hate cops, I'm not mad at white people. But I am disturbed at the supremacy and disparities that still exist. And what's ironic is that I'm so bothered because JESUS actually challenges me to not only care for the souls of all humanity, but to feed the hungry, aid the sick, regard the stranger, visit the prisoner, and love my neighbor in tangible ways," he stated.
He added, "Honestly, the pains of humanity have been draining me."
The 37-year-old wrote a song about his rough season and released it as his latest single. The song is called, "Can't Stop Us," and according to Billboard, Lecrae has never been more honest on a track.
"I've wanted to quit. I told myself I can't be a leader and a figure of integrity and wisdom until I become whole and not have to always be the one with answers. I'm not who they want me to be. I never will be. That's where I found myself. And that's where God found me. I'm only one man. I stress MAN. Human. Fallible. Fallen. Susceptible. Vulnerable. Hang out with me long enough, and I'm bound to let you down. But I'm working on me. Well, God is. And as He is, I hope for grace and mercy and prayers from all those who really care," his letter maintained.
To view Lecrae's full open letter read here.