Steph and Ayesha Curry Welcome Baby Boy Born Before Due Date, Give God the Glory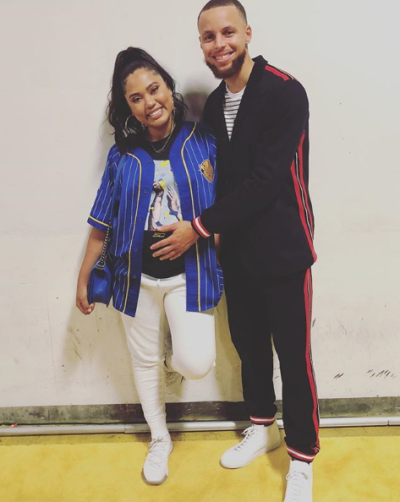 Golden State Warriors player Steph Curry and his wife, Ayesha, are praising God for the birth of their third child who arrived earlier than expected. 
The couple announced the birth of their first son on Wednesday.
"My heart is FULL. God has been too good to us. Our beautiful baby boy Canon W. Jack Curry," Ayesha wrote on Instagram. "He joined us earlier than we thought and we couldn't be more excited and grateful. Family of 5!"
The Golden State point guard also penned a touching note on Instagram, writing, "On this journey, on this quest ... protect me ... I'm bless!"
The Currys are also parents to daughters Riley, 5, and Ryan, 2. They first revealed in February that they were expecting baby No. 3.
"Heyyyy how did this happen?!. Curry party of 5. Feeling very blessed ... and very sick. Yippie! #curryfor3," the celebrity cook said in an announcement that included a photo of herself wearing a T-shirt that says "Preggers."
The Currys first met at a North Carolina church youth camp.
"I wasn't allowed to date in high school," Ayesha told Parents magazine. "We always laugh that we were both focused on God."
They reconnected in college before getting married at age 23. The Currys celebrated their fifth anniversary in July, and the cooking show host credited their faith as a key ingredient to their marriage's success.