Steph Curry to Speak at Liberty Convocation, Help LU Students' Africa Humanitarian Partnership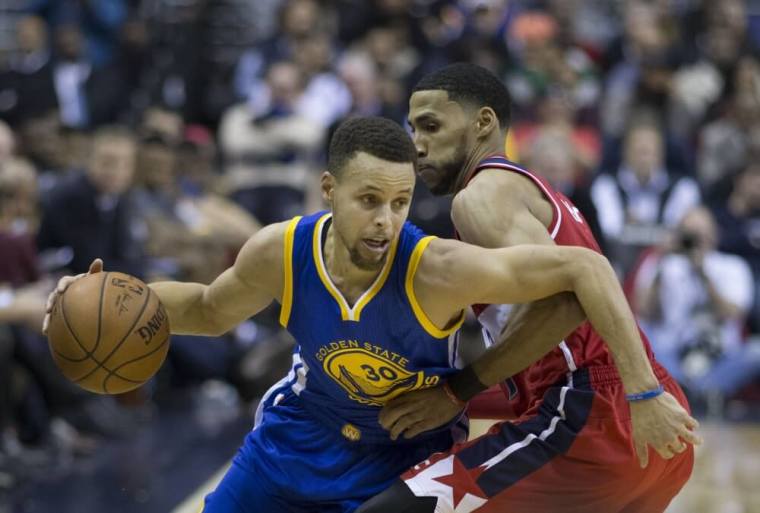 NBA star Steph Curry will be giving his first convocation speech at Liberty University next month where he'll be combining his passion for faith, philanthropy and sneakers. 
The Golden State Warriors' record holding three-point shooter and point guard will be following in his wife's footsteps in speaking at the Lynchburg, Virginia-based Christian university on March 1. Along with his convocation speech, the 28 year old will be teaming up with lifestyle brand Kick'n It to benefit the Africa Humanitarian Partnership, according to the Liberty University website.
Curry sits on the advisory board of the brand, which was founded by Liberty alumnus Chris Strachan. The pair will be working to serve others with the help of Emmanuel Ntibonera, a Liberty graduate student who started an initiative to collect sneakers for those in need that hail from his native central African country, the Democratic Republic of Congo.
While the university has asked people to donate sneakers to the cause before the convocation, the NBA star's sponsor, Under Armour, has already pledged to donate 1,000 children's shoes. All donated shoes will be delivered during a service trip that students at the university will be taking this summer.
Although Curry has never spoken at Liberty's convocation, he does have family ties to the university. Seth Curry, Steph's younger brother and a fellow NBA guard who plays for the Dallas Mavericks, played basketball for Liberty University during his freshman year.
Steph's wife, Ayesha Curry, the 27-year-old author of The Seasoned Life: Food, Family, Faith, and the Joy of Eating Well and host of the food network show "Ayesha's Homemade," spoke at a Liberty University last year. There, she told students they should be grateful that they have the right to read the Bible and freely worship God in public without fear of being beaten, imprisoned or killed.  
"You guys should be so grateful to have such an amazing community here and this incredible environment to just worship and enjoy the Lord," Ayesha told those in attendance, according to the Liberty University News Service. "It is such an amazing feeling, the worship ... just to have that in your back pocket every couple of days, to be able to just serve Him and worship Him, that is special. Don't take it for granted, it is a beautiful thing."
During an interview with The Christian Post in September, Ayesha revealed that she and her husband are intentional about rooting themselves in a relationship with God.
"We are still learning, and everything is happening all at once, but what keeps us going and what keeps us together is God and everything we have founded our relationship and our life on in Christ," she said. "If we didn't have that, we would crumble."