Stephen Baldwin Calls 'Noah' Movie 'Powerful and Beautiful'
Christian actor Stephen Baldwin described the upcoming "Noah" movie as "powerful and beautiful" on social media, where he also cited Romans 8:28.
"Ok so slept on it & still think @NoahMovie is amazing ! Why ? Romans 8:28 Of course it's the @DarrenAronofsky funky version. #PraiseGod !" reads a tweet on Thursday from Baldwin. It was retweeted by Director Darren Aronofsky.
Romans 8:28 reads: "And we know that in all things God works for the good of those who love him, who have been called according to his purpose."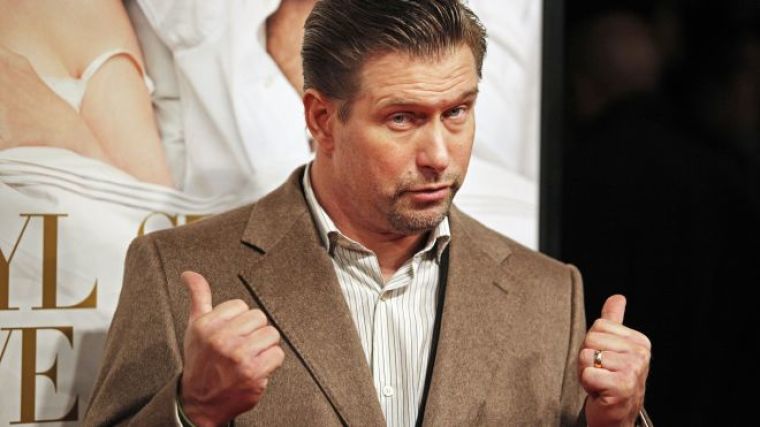 The movie, opening Friday and starring Russell Crowe, Emma Watson and Jennifer Connelly, has been gaining significant media attention for its presentation of the biblical story of the flood found in Genesis.
Some evangelicals have said that they see unbiblical themes in the Hollywood film, which prompted filmmaker Ray Comfort to release his own version, titled "Noah – And the Last Days," days before Aronofsky's epic. Aronofsky's movie has also been banned in several Muslim countries for portraying biblical figures on screen.
The filmmakers have defended the project, however, with Air Handel, co-writer of the film, noting that adhering to the biblical account of Noah was "very important" to them:
"It was very important to us to do two things at the same time: one was to not do anything which contradicted the letter of the text, and the second was wherever we could – without contradicting Genesis – we wanted to break expectations. So we went very deep," Handel stated.
Crowe, who plays the titular character in "Noah," added that he "fully expected" the controversy.
"A lot of people think they know the story but what they recall is children's stories from Sunday school and not what the Bible says," Crowe said last week.
"This story is contained in every religious text. Noah is in the Qu'ran. People from all over the world outside of religion have flood mythology. In my eyes, Noah is just a normal man and, as he begins to realize the full weight of the task he's been given, it weighs down on him."
Christian figures, such as author and spoken-word artist Jefferson Bethke, have also expressed enthusiasm for the movie, and asked why some believers are so critical of "Noah's" creative licenses, but not with other recent movies like "Son of God."
"Does anyone else find it fascinating that Son of God got little backlash, because it was marketed to Christians & churches, yet Noah isn't marketed to the Church and is getting a ton of backlash? Even though both took substantial creative license," Bethke tweeted on Monday.
The latest tweet by Baldwin, who says he became a born-again Christian after the Sept. 11, 2001, terrorist attacks, comes a week after he shared a message from the Holy Spirit for pop singer Rihanna, after watching her "What Now" music video.
"I usually don't do this but just saw the @rihanna vid 'what now' near the end they flash the cross & the next thing she sings ... is 'I don't know where to go' & the Holy Spirit responded with these words ... 'yes you do, you have known me all along, from when you were a child you remember the name of Jesus, His light on your face, His joy in your heart, You can return to Jesus,'" Baldwin wrote.
"[And] then perhaps by chance? The YouTube time code in that moment was 3:29 ... & I felt the Holy Spirit say 'book of John'. &John 3:29 Reads as follows … 29 'He that hath the bride is the bridegroom: but the friend of the bridegroom, which standeth and heareth him, rejoiceth greatly because of the bridegroom's voice: this my joy therefore is fulfilled.'"