Steven Sotloff Family Say Journalist 'Sacrificed His Life' to Report on Suffering, Ravages of War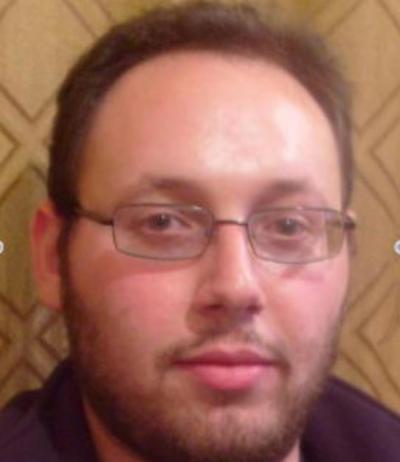 The family of American journalist Steven Sotloff, who was beheaded in a video released by terror group ISIS earlier this week, have spoken out on the life of the reporter, stating that he was "no hero" but a man who tried to find good in the world, and ultimately sacrificed his life to bring to others stories of suffering and ravages of war.
"He was no war junkie. He did not want to be a modern-day Lawrence of Arabia. He merely wanted to give voice to those who had none," the family began in a statement through a spokesman.
"From the Libyan doctor in Misrata who struggled to provide psychological services to children ravaged by war, to the Syrian plumber who risked his life by crossing regime lines to purchase medicine, their story was Steve's story," the statement continued.
"He ultimately sacrificed his life to bring their story to the world."
Sotloff became the second American journalist to be killed by ISIS in the space of two weeks, following the beheading of James Foley, who had also been captured while working in Syria.
The American government has condemned the killings by ISIS, or the Islamic State as it is also known, which has committed numerous atrocities in Iraq and Syria, including mass rapes and beheadings of children.
The Islamic militants have threatened the U.S. to stay out of Iraq and stop air strikes against ISIS targets, and have said that the beheadings are a response to President Barack Obama refusing to obey their demands.
Obama has said, however, that the U.S. will not be intimidated by the terror group.
"Those who make the mistake of harming Americans will learn that we will not forget ... that our reach is long and that justice will be served," Obama said on Wednesday.
"Our objective is clear. That is to degrade and destroy (ISIS) so it's no longer a threat," he added about the White House's strategy. "We can accomplish that. It's going to take some time, it's going to take some effort."
Vice President Joe Biden added that the militants who committed the murders, would be pursued "to the gates of hell."
Sotloff's family stated that the journalist was a "mere man who tried to find good concealed in a world of darkness. And if it did not exist, he tried to create it."
"He always sought to help those less privileged than himself, offering career services and precious contacts to newcomers in the region," the statement continued.
"Steve would often say his job was to hold people's hands to build rapport before delving into the story. He never rushed or was pressured. He was appreciated by all who met him for his sincerity and kindness."
The family stated that Sotloff's spirit "will endure in our hearts," and sent their prayers to the family of Foley.
"Like Steve, he suffered. But his jailers never broke him, and he was an inspiration for others in that dark prison far from this country's freedoms," they added.