'The Story of God with Morgan Freeman': Former executioner says God told him to end death penalty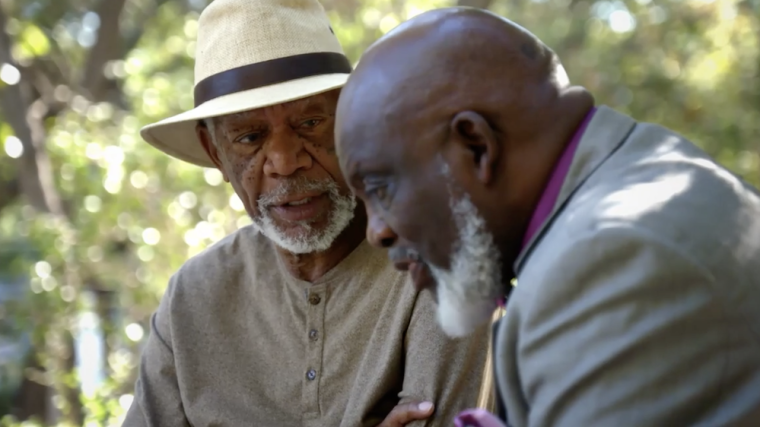 The third season of National Geographic's "The Story of God with Morgan Freeman" premiered earlier this month and on episode four of the series the Academy Award-winning actor interviewed a former executioner who said God showed him that the death penalty is sinful.
In this week's episode, Freeman uncovered the origins of self-flagellation, talked to the late Sen. John McCain's jailer in Vietnam about sin, and met Jerry Givens, an executioner who had a change of heart.
"Christians believe we must reckon with our sins on judgment day, but does that day come in Heaven or down here on Earth?" Freeman asked.
Givens, who said he's been "a firm believer in God" all of his life, worked as the chief executioner for the Commonwealth of Virginia from 1982–1999. During his time there 62 executions took place.  
He told Freeman that leading up to each execution he prayed with the inmate before their last days which would end either through lethal injection or electrocution. Fifteen days before carrying out the sentence he said he would prepare each person for what was next.
Freeman, who said he was confused by the Old Testament verses that say "thou shalt not kill" and taking "an eye for an eye," asked Givens if he believed he was doing God's will as an executioner. Givens replied by saying that, at the time, he did believe that. It wasn't until Givens was days away from executing an innocent man that he had a change of heart.
In 1984, 22-year-old Earl Washington was wrongfully convicted of rape and murder. He spent more than 17 years on death row. Nine days before he was to be executed, he became the first man to ever be exonerated.
"I always asked God to never allow me to execute an innocent man," Givens revealed, admitting that Washington's case filled him with doubt about the guilt of others who were sentenced to death. 
Despite his conviction, Givens continued to perform executions until one day he was convicted of a crime he said he didn't commit. He said he took that as a sign that God wanted him to stop being an executioner. 
"I've learned that innocent people can be executed and the court system is not fair," Givens told Freeman. "It is a sin to kill."
Following that wake-up call, Givens became an outspoken advocate for the abolition of the death penalty.
"Why do we have to kill someone to show that killing is wrong?" Givens asked. "We all have sinned and come short of the glory of God."
Freeman was noticeably touched by Givens' testimony.
"He did what we all should do, wrestle with ourselves and our faith and do what is right," Freeman said.
The full episode is now available to watch on National Geographic.
Season 3 of "Story of God with Morgan Freeman" features six episodes that "take viewers on an interfaith journey around the globe, traveling to 30 different cities of historical and anthropological importance, including Jerusalem, Kathmandu, Jericho, Rome, Bethlehem, Paris, Prague, Hanoi, Toronto and Lourdes.
"The series' filmmakers met with 13 religious experts, eight priests, three druids, three shamans, one imam, one rabbi, one former executioner, one nun, two so-called 'living goddesses' and hundreds of monks," according to National Geographic.  
Visit National Geographic for more information about the series.