Struggling Mom Left in Tears After Stranger Pays for Her Family's Meal, Writes Encouraging Letter Praising Her Efforts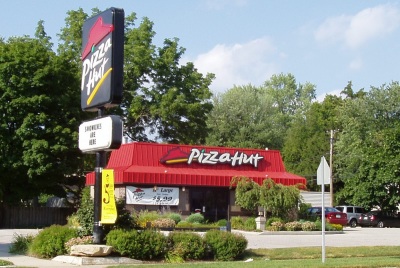 A single mother has been left shocked and pleasantly surprised by the generosity of a stranger, after the person paid for her and her children's meals at Pizza Hut and left a letter praising her parenting.
A woman, who first reported the story to ABC11, shared how the act had encouraged her amid a divorce, moving and one of her children having to take a year off from college. She also noted that she had been overwhelmed with her other children, adding that her "4-year-old daughter has bullying tendencies, and her 6-year-old son is living with Asperger's and ADHD."
The woman, who arrived at Pizza Hut on a Friday night after picking up her children from daycare and school, said her son's medication had worn off by the time they arrived at the restaurant. After noticing a man eating alone nearby where her family was sitting, the woman went over and apologized preemptively for her children being loud.
The man told her not to worry and that he empathized with her situation, as he had three children himself.
After the woman returned to her table and the family finished its meal, with the woman doing her best to keep her children calm, the waitress and store manager came over to inform them that the man had paid for their food and left them a Pizza Hut gift card.
He also had signed a note for the woman, which left both her and the waitress in tears.
"I do not know your back story, but I have had the privilege of watching you parent your children for the past 30 minutes. I have to say thank you for parenting your children in such a loving manner.
"I have watched you teach your children about the importance of respect, education, proper manners, communication, self control, and kindness all while being very patient. I will never cross your path again but am positive that you and your children have amazing futures.
"Keep up the good work and when it starts to get tough do not forget that others may be watching and will need the encouragement of seeing a good family being raised. God bless! - Jake."