Students Demand Free Tuition, Cancellation of Debt as Campus Unrest Surges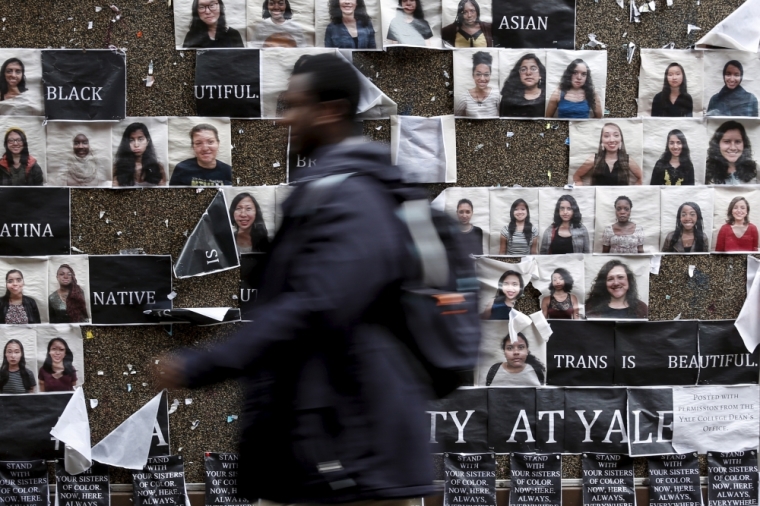 After the Missouri president and chancellor were toppled by student protesters claiming a racist climate on campus, some emboldened activists are seeking new demands nationally, including cancellation of student debt and free tuition.
Reuters and other media outlets reported that some college students participated in a Million Student March Thursday.
The movement not only calls for debt cancellation and free tuition, but $15 an hour minimum wage for student workers. A website promoting the hashtag #millionstudentmarch confirms the demands.
Keely Mullen, the national organizer for the Million Student March, struggled Thursday to explain to Neil Cavuto who would pay for the free giveaways. Mullen told Cavuto that the "1 percent" could pick up the tab.
Cavuto pressed her asking, what if the one percenters leave the country? to which Mullen replied: "There's always going to be a one-percent in the U.S."
At the University of Missouri in Columbia, a popular professor offered his resignation Wednesday after students demanded he postpone an exam because of alleged racial incidents and protests on campus. The administration did not accept his resignation.
The students claimed Dale Brigham, an associate professor of nutrition and exercise physiology, did not offer a "safe environment" and some students claimed they felt "threatened."
When asked by some in the class to postpone an exam, Brigham responded by email:
"If you give in to bullies, they win," wrote Brigham. "The only way bullies are defeated is by standing up to them. If we cancel the exam, they win; if we go through with it, they lose."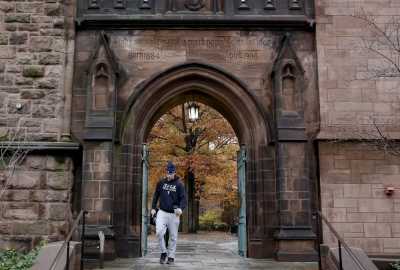 The email reportedly "offended" some students and Brigham later apologized.
At Ithaca College in New York Wednesday, some students held a "solidarity walk" demanding that President Tom Rochon resign. Students have claimed, similar to claims by students at the University of Missouri, that Rochon has been too slow to respond to reforms on race at campus.
An organization called People of Color at Ithaca released a statement Wednesday reiterating their call for Rochon's resignation:
"Experiences that people of color have at IC show that our reality, our United States, our bubble, our campus is not conducive to all but to a select few. Many do not agree with this statement. To them, Ithaca College is a diverse community.
Diversity and inclusion here at Ithaca College is nothing more than an image," the statement read.
Claremont McKenna College Dean Mary Spellman resigned and apologized Thursday after she sent an email that sparked a hunger strike and protests among students. Spellman reportedly authored an email in which she told a Latina student she would work hard to serve those "who don't fit our CMC mold."
Yale University continues to be wracked by controversies on campus that erupted over an email about sensitivities to Halloween costumes. The eruption occurred after some minority students were offended when Erika Christakis, Yale lecturer and associate master Silliman College, called for students to "look away" at offensive costumes and not be a part of promoting campus censorship.
A video of minority students verbally attacking and berating Christakis's husband, Nicholas, a Yale professor went viral. One student demanded Christakis immediately step down from his position.
Calls for resignation and dismissals are not only being made against white professors and administrators. At Vanderbilt University in Nashville, some students are calling for the dismissal of African-American Professor Carol Swain, who is known for her outspoken Christian worldview.
"Swain's apostasy is that she has made politically incorrect statements about radical Islam and her traditional Christian beliefs, statements that the petitioners deem intolerant and which the University, therefore, must not tolerate — tolerance, of course, being a one-way street," reads a post at National Review.
Democrat candidate Bernie Sanders, I-Vt., tweeted out his support to protesters Thursday, saying, "I'm listening to the #BlackOnCampus conversation. It's time to address structural racism on college campuses."
Damon Linker, writing in The Week Wednesday noted of the current campus unrest:
"There's something happening here, and what it is is abundantly clear: Whereas the campus unrest of the 1960s began with a series of protests at the University of California, Berkeley in defense of free speech, campuses are erupting today for the opposite reason — because a shockingly large number of current college students (51 percent in a recent poll) believe speech and expression should be curtailed in the name of keeping those students safe from emotional harm."