Students for Life Wins Recognition as Campus Club After NY College First Rejects Application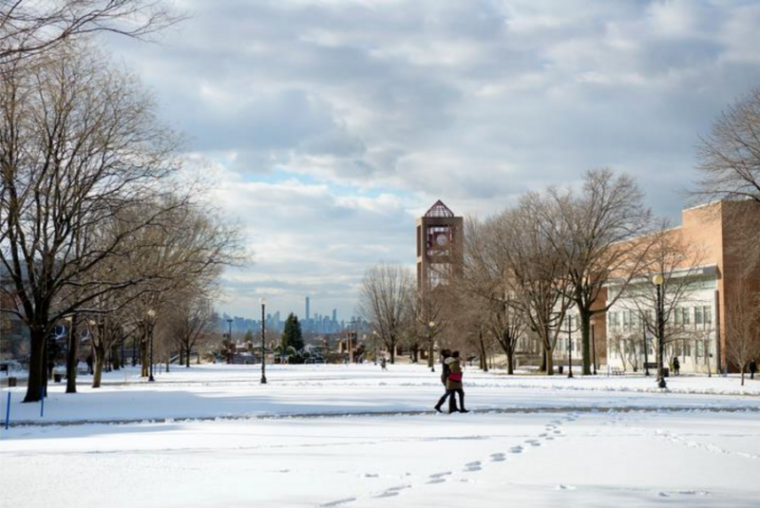 A New York college has reversed an earlier decision to deny official recognition to a pro-life student organization following the threat of legal action.
Queens College of The City University of New York system was sued last week for refusing to recognize a student group called Queens College Students for Life.
Maria Matteo, spokeswoman for Queens College, emailed The Christian Post a statement on Friday afternoon explaining that the earlier denial of recognition had been reversed.
"Queens College Office of Student Affairs has reviewed and approved a student application for a proposed club, 'Queens College Students for Life,' that had been previously rejected by a student committee," read the statement.
"The student club officers will be advised to be in touch with the college's Office of Student Affairs. Queens College welcomes the participation of all students in diverse campus activities. There are over 80 active student clubs and organizations. Today's decision is consistent with the college's commitment to an open and inclusive environment."
Last week the Alliance Defending Freedom filed a suit on behalf of the Queens College Students for Life arguing that the student group was wrongfully denied recognition by the College.
"Queens College affords unbridled discretion to those officials and students responsible for deciding which groups to approve, allowing defendants to deny this critical status to any group because defendants object to the group's views," read the suit.
"Defendants have employed this [student organization registration] policy to exclude Queens College Students for Life from the opportunities available to all other student groups — refusing even to explain their decision."
The suit also took issue with Queens College's "Student Activity Fee Policy," which the suit says compels the Students for Life chapter to pay "substantial student activity fees every semester" yet prohibits the pro-life group from accessing those funds, which end up going to groups "defendants wish to promote."
In an earlier interview with CP, ADF senior counsel Casey Mattox said he and his organization "believe the only permit students need to speak freely on campus is the Constitution."
"We have represented hundreds of students whose rights have been violated on their campuses. Students for Life reached out to us to assist this student group prevented from meeting on their own campus," said Mattox.
"[Queens College has] simply denied the group and refused requests to explain the decision. This is particularly troubling because Queens College bills itself as 'the most diverse campus in America,' but is excluding this pro-life student group from their campus."
Regarding Queens College's new decision, ADF's Mattox said a in statement released Monday that they do not intend to drop the suit.
"While Queens College has done the right thing in recognizing the Students for Life club, the college still needs to change its egregiously unconstitutional policies," said Mattox.
"Under those policies, the college will continue to deny funding to Students for Life from its members' own student activity fees and violate the First Amendment freedoms of other students as well. Our lawsuit will continue until we ensure that Queens College's policies respect the constitutionally protected freedoms of all students."