Students Sue University Over Policy Banning Pro-Life 'Cemetery of Innocents' Display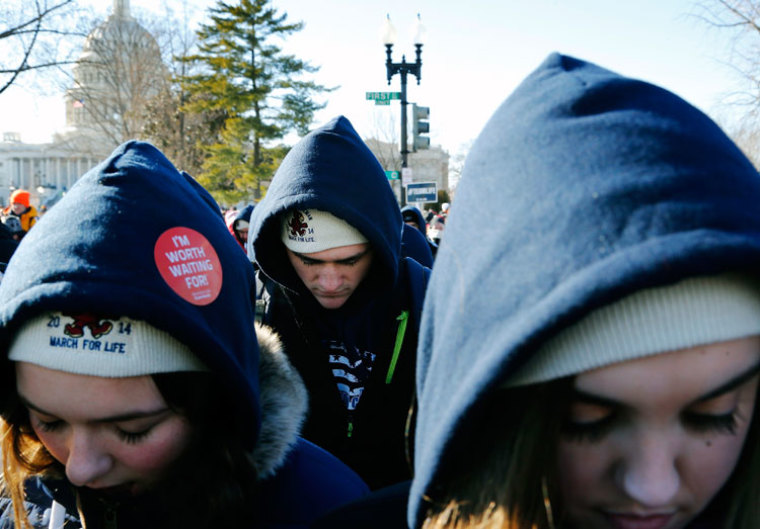 A pro-life student organization with chapters across the country has filed a complaint against the University of South Alabama over its "solicitation policy."
Students for Life USA filed a complaint arguing that South Alabama's policy restricted their right to hold an event known as the "cemetery of innocents."
The student organization is being legally represented by Alliance Defending Freedom, which sent an amended complaint to South Alabama last month.
David Hacker, senior legal counsel with ADF, told The Christian Post that a response from the university was expected within the next couple of weeks.
Hacker also told CP that Students for Life became aware of the solicitation policy when they tried to get permission to put up the "cemetery of innocents" display.
"Each time it made a request, the university denied the request based on the solicitation policy, which gave university administrators unbridled discretion to limit speech to a small speech zone that occupied less than 1 percent of campus," said Hacker.
"Other student groups were allowed to hold their activities along the campus perimeter and hang sheet signs about their event, but Students for Life USA was treated differently because of its pro-life message, which the university said was 'controversial.'"
Filed in United States District Court for the Southern District of Alabama, the amended complaint alleges that the university unfairly denied Students for Life the right to hold their "cemetery of innocents" display due to their solicitation policy.
"This action is premised on the U.S. Constitution concerning the denial of plaintiff's fundamental rights to freedom of speech, due process, and equal protection of law," read the complaint.
"Defendants' policies and practices have deprived and will continue to deprive plaintiff of its paramount rights and guarantees under the U.S. Constitution."
It follows a previous complaint filed earlier in the summer when the university agreed to modify their solicitation policy. ADF claims that the changes were insufficient.
"The second policy cures some of the constitutional defects of the first policy, but continues to close a large portion of campus to all speech, including a portion that Students for Life USA desires to access," said ADF in the amended complaint.
"It prohibits students and employees from speaking anywhere between the street side of university buildings along the periphery of campus on Old Shell Road and University Boulevard and the public sidewalks. But these grassy, park-like areas are designed for and were used previously by students for free speech activities."
Susan Kruth of the Foundation for Individual Rights in Education, a campus free speech watchdog group, commented about the policy change.
"USA took a small step in the right direction by opening up more of its campus for student speech, but it must still make significant revisions to clarify its policy and ensure that any restrictions on the time, place, and manner of student speech are narrowly tailored and applied without consideration of the content of students' speech," wrote Kruth.
"FIRE commends ADF and Students for Life USA for taking the necessary steps to push USA to truly protect student rights on campus."
The University of South Alabama did not return comment to The Christian Post by press time.