'Stunning Stories' of Muslims Saving Christians in Marawi Hailed by Church Leaders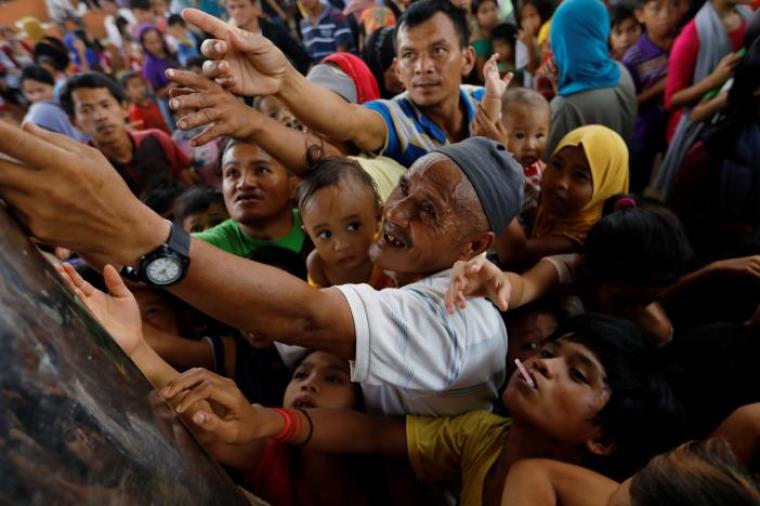 Roman Catholic church leaders in the Philippines have hailed the "stunning stories" of Muslims saving Christians from the Islamic State terrorist group in Marawi, and said that Christians are also helping thousands of Muslims.
"We all cry from our hearts: War in Marawi, never again! War in Marawi, no more!" the Philippine bishops said in a statement on Monday, as reported by Catholic News Agency.
The IS-backed Maute militants in Marawi, who attacked and captured parts of the city at the end of May, have carried out vast atrocities. The militants are said to be torturing civilians, including the minority Christian population there, and are using people as sex slaves and human shields.
The Filipino military said on Tuesday that as many as 500 people have been killed in the battle for the city, with 381 of them believed to be IS-linked fighters. The civilian death toll has also been rising, Al Jazeera reported.
Some local reports have said that as many as 2,000 civilians may have been killed so far, though army officials have said that such numbers stem from "unverified reports."
The Catholic bishops insisted in their statement that the war is "not religious," and said that Muslim and Christian civilians have been helping each other escape the radical militants.
The church leaders praised the "truly stunning stories of how Muslims have protected and helped Christians to escape from almost certain death."
"Even now Christians are assisting thousands of Muslims who have fled from Marawi for safety. These are indisputable signs that there is no religious war," they added, while condemning the militants "in the strongest terms possible, as did Islamic religious scholars in Mindanao."
There have been reports of people being beheaded on the streets. A priest named Fr. Teresito "Chito" Suganob has been kidnapped by the jihadists. Also, a Catholic church and the bishop's residence have also been destroyed.
Over 200,000 people, mostly Muslims, have fled the city since the fighting began. President Rodrigo Duterte declared martial law in Mindanao and pledged to root out IS' presence.
Some of the stories of Muslims rescuing their Christian neighbors emerged in June. Norodin Alonto Lucman, the former vice governor of a Muslim self-ruled area within the city, revealed how he hid 71 Christians in his home.
Lucman said that he hid 144 people in total, but after running out of supplies they had to make a daring escape through the streets, dodging bombings and snipers.
"[The city] is strewn with debris, dead bodies of chickens, rats, dogs, even the smell of rotting flesh," he said of the harrowing situation.
"As we walked many people saw us on the street and they joined us."
The Philippine bishops insisted that the IS-backed militants "have contradicted the fundamental tenets of Islam by abducting and hostaging, maiming and killing the innocent."
They urged for Christians and all people of goodwill to promote interfaith dialogue, "so that our various faiths may not be exploited and abused for the sake of terrorism or violent extremism."
The church leaders said that young people need to be taught that religions are meant for peace, and insisted that "no religion teaches the killing of innocent people simply because they belong to another religion."