Success of 'Black Panther' Shows 'an Awakening of Desire' for Racial Justice, Bishop Harry Jackson Says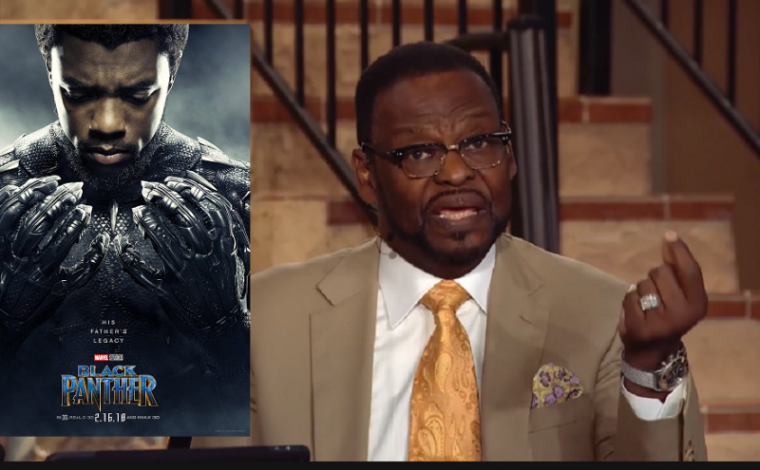 As the Marvel blockbuster "Black Panther" sailed past "Titanic" on the all-time list of highest grossing films this past weekend, Bishop Harry Jackson, leader of Hope Christian Church in Maryland, said the film's success is indicative of "an awakening of the desire" for racial justice.
Jackson, who is one of the main architects of the Reconciled Church Movement which seeks to shift the racial atmosphere of the nation by healing the racial divisions in the church, made the comments during an appearance on "The Jim Bakker Show" last week where he was asked to address the issue of racism.
"We're in a Kairos moment where Satan is trying to destroy America with the spirit of anarchy, division and separation. And in the movies that are coming out now, 'Black Panther,' the 'Justice League,' there is a civic pride and awakening going on," he said.
"What it's saying to me is that there is an awakening of the desire for [racial] justice that is coming from the heart of man and a desire for supernatural power that's in all of us. We are called to be reunited with Christ and His spirit and the move and the dynamic of the spirit of God and the gifts of the spirit are supernatural," he noted.
With current domestic earnings at $665.4 million, the "Black Panther" film, starring Chadwick Boseman, is the third-highest grossing film in North American history, according to CNN. It is only ranked behind "Star Wars: The Force Awakens" and "Avatar."
Jackson said when it comes to racial divisions, "essentially the devil's trying to pit us against each other" through a lack of understanding.
"Remember that God originated the racial division at Babel. Their false unity created the atmosphere where God had to break us up. They were at Babel trying to build a tower and a city. An occult tower and they were singing Michael Jackson's song 'We Are the World,'" he argued.
"And they were saying 'hey, it's true. We can make a better day just you and me.' No, you can't," Jackson said. "Without Jesus, you can't unify, without Jesus, you're not united ... racism is endemic. In Genesis 11, what happened? The languages are confused. We were separated and so around the language, rose up a culture and then there is ethnicity."
All the divisions he said happened with the tower of Babel but on the day of Pentecost, he explained that God reunited mankind through His Spirit.
"They spoke with other tongues. It signified that that which God divided He now pulled back together but only in Jesus Christ," he said. "We can't heal this thing unless we get people saved. And then we're gonna start addressing the cultural structural dividers that leave some people a little less well off than others."
He argued that while social justice was a good concept, it will not be enough unless that justice is also biblical.
"The superheroes, it's all about vigilantism. You think about it this way, Batman was a vigilante. They had to run when the police came right? They are enforcing law according to their standards. Hold on to your seat. The KKK was a vigilante group. So it matters whose allegiance or whose definition of justice you're going to use to bring justice to the culture," he said before pointing to Black Lives Matter as well.
"It matters that Black Lives Matter has, at the head, a few lesbians who are against the patriarchal society — you see, black people can say this; white folks, you have a hard time saying this about Black Lives Matter," he said.
"Black Lives Matter is true," Jackson continued. "The fact that there does need to be a value of human life, but by destroying biblical foundations, you can never arrive at God's justice. You've got to do it God's way. You can't have just us, we need justice that is a manifestation of the holiness of God."
He further noted that whites needed to understand that racial minorities, particularly black Americans, can't simply forgive injustices that are still ongoing today.
"Black people need and Hispanic people need in our culture right now, special ministries because there are real wounds that have happened to them. And if you're not gonna address the inequities and injustice that exist right now, it is not in the past, it did not stop yesterday somewhere, it's going on now," Jackson said.
"If you don't stop the madness you can't [say] 'well, you black people, y'all just need to forgive.' Wait a minute, if I put in my application and you see my face as brown, in many cities you still won't give me the job I want," he said. "So we're gonna have to address these real needs. There needs to be special ministry and discipleship, and if there is that, for whites ... we can begin to teach a generation to have empathy."