Sudan Sentences Christian Missionary to 20 Years in Prison for Disseminating Reports of Christian Persecution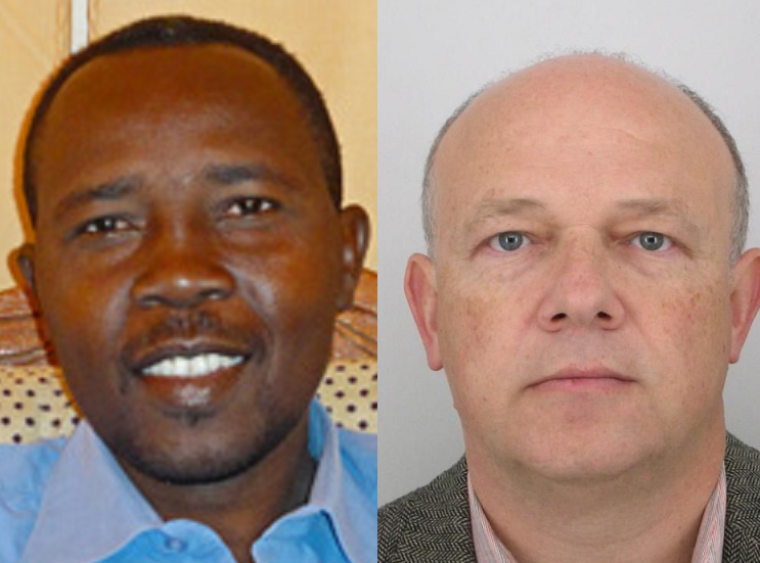 Petr Jasek, a respected Czech missionary who is also a journalist, was found guilty of espionage and sentenced to 20 years in prison by a Sudanese court on Sunday for taking video footage showing the persecution of Christians by government authorities. 
A local pastor, Hassan Abduraheem Kodi Taour, and Darfuri graduate Abdulmonem Abdumawla each received a 10-year prison sentence for helping Jasek.
A release from the Jubilee Campaign said Jasek was found guilty by the court of espionage, purportedly for spreading rumors to undermine the state, conducting NGO work without a permit, inciting strife, photographing military areas, and illegal entry into Sudan.
He was arrested by the Sudanese security service at Khartoum airport carrying video and written material about the armed conflict in the Nuba Mountains where the government is accused of targeting civilians in the rebel controlled areas, according to the Sudan Tribune.
Authorities alleged that he disseminated reports via an "American organization hostile to Sudan" that reportedly showed persecution of Christians in the country. He was sentenced to 20 years in prison for the espionage charge, and received smaller sentences for the other alleged crimes. Jasek was also ordered to pay a fine equivalent to $16,000 for violating Sudan's humanitarian law.
The Czech Foreign Ministry has rejected the ruling of the Sudanese court, according to The Associated Press, charging that there was no evidence to support his conviction or sentence. The ministry said a deputy foreign minister will travel to Sudan in the coming days to try to negotiate Jasek's release. If necessary, Foreign Minister Lubomir Zaoralek will also travel to the country as part of the negotiation process. Czech officials say Jasek was in Sudan to help local Christians and was arrested in December 2015.
According to Middle East Concern, Taour and Abdumawla were each sentenced to 10 years for abetting Jašek in the crime of espionage. They also received one year each for allegedly inciting strife between communities and spreading rumors that undermine the authority of the state, even though the legal maximum penalty for the last crime is six months in prison.
Release International said all Jasek and the Sudanese men have done is show compassion for a student from Darfur who was badly burned during a demonstration. Jasek had traveled to Khartoum to give the student $5,000 toward his medical expenses at a meeting organized by Taour and Abdumawla.
Security agents who searched Jasek's bags at Khartoum Airport found the receipt for his donation signed by Taour and Abdumawla and detained him on the spot. The pastor and the graduate were arrested nine days later.
The allegation of rebel sympathies, according to Release International, appears to be based on the fact that the Sudanese men are from the Nuba Mountains in South Kordofan.
Jasek is said to have assisted the Christian mission organization Voice of the Martyrs on separate occasions to provide care for persecuted Christians in Sudan and Nigeria, including medical care for Christians attacked by Boko Haram. In the first letter Jasek sent to his family after his arrest in December 2015 he wrote, "God holds the key to my cell. He will open the door in his timing."
After showing an English language video said to be recovered from Jasek's laptop, the court in Khartoum postponed the hearing until later in October so that a translation into Arabic could be made. The video showed a foreigner talking with civilians from the Nuba Mountains area, which according to the prosecution, is evidence that Jasek and the two men tarnished the image of Sudan's government by collecting information on persecution of Christians and on genocide for "other parties hostile to Sudan."
In a recent statement, Voice of the Martyrs spokesman Todd Nettleton said, "These men are not spies, they were not inciting a revolt. They aren't pushing a political agenda."
In an executive order on Jan. 27, U.S. President Donald Trump suspended all refugee admissions for 120 days, indefinitely barred Syrian refugees, and blocked citizens of seven Muslim-majority countries from entering the U.S. for 90 days, namely: Iran, Iraq, Libya, Somalia, Sudan, Syria and Yemen.