Sudanese Pastor Is Now Free After Facing Death Penalty, but 3 Others May Be Hanged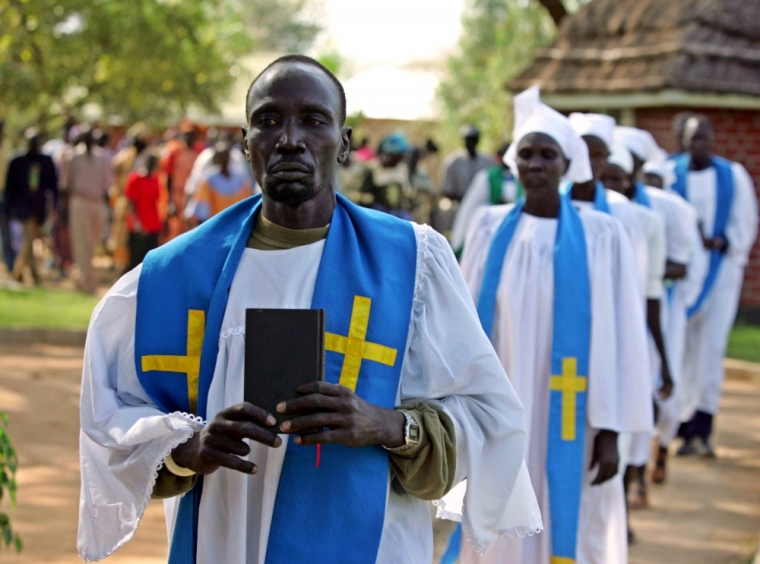 Christians campaigning for the release of two Sudanese pastors facing a potential death sentence are celebrating partial victory after one of the men was released, but others remain in prison facing serious charges.
Christian Solidarity Worldwide reported on Tuesday that the Rev. Kuwa Shamal, one of four men on trial, has been released from prison after a judge found that there was no evidence against him.
Another pastor, the Rev. Hassan Abduraheem, remains in prison, however, on suspicion of committing national security crimes with the two other men.
"CSW welcomes the judge's decision to release Reverend Shamal after finding no evidence against him. However we are disappointed that the trial of Reverend Abduraheem, Mr. Jašek and Mr. Abdumawla continues despite being based on the same evidence that was deemed to be insufficient in Reverend Shamal's case," said CSW Chief Executive Mervyn Thomas.
"In reality, none of them have committed the serious crimes with which they have been charged. We urge the Sudanese government to ensure the immediate and unconditional release of these men, who have been detained since December 2015, simply for an act of kindness," he added.
The accusations against Abduraheem center around the premise that he helped facilitate a meeting in December 2015 where $5,000 was donated toward the medical treatment of a young man who was injured in a demonstration in 2013.
Sudanese authorities intercepted the money, however, and claimed that the pastor and the men involved in the donation were supporting rebel movements in the South Kordofan, Blue Nile and Darfur regions, something which the accused firmly deny.
"By framing the case in this manner, [the] National Intelligence and Security Service has attempted to exploit the fact that Revs. Abduraheem and Shamal are originally from the Nuba Mountains in South Kordofan and Mr. Abdumawla is from Darfur," the CSW report explained.
Several international persecution watchdog groups, such as the American Center for Law and Justice, have spoken out against the treatment of the pastors, and warned in a global petition that unless others speak out, a death penalty could be handed down.
"They could be sentenced to hang for their faith if the world is silent," ACLJ Chief Counsel Jay Sekulow wrote in December.
"Christian Pastors Hassan and Kuwa need your voice now. Time is of the essence, as the trial continues. Our silence could be their death," he added.
"Other Christians facing death in Sudan are now free because you spoke out. Be heard now for these persecuted Christians."
Christian pastors have been arrested on numerous occasions in the Muslim majority nation of Sudan, with South Sudanese Presbyterian Pastors Yat Michael and Peter Yein Reith also facing a possible death penalty until they were freed from prison in August 2015.