Summer Reflections From a Business Professor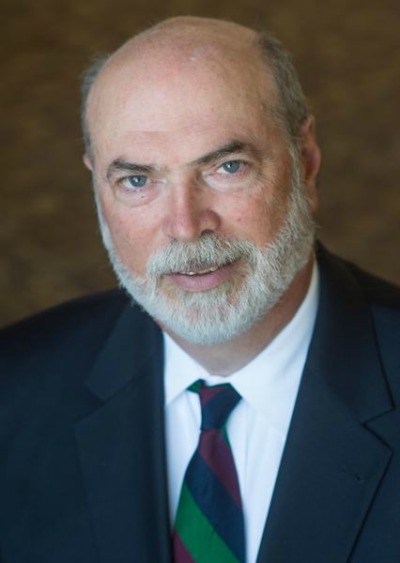 One of the best compensations a college professor receives is the summer holiday. No lectures to prepare, no papers or tests to grade, and no faculty committee meetings to endure. It's a time to do those things you would like to do, but simply do not have time for during the school year. It's a time to dig deeper into your field of research, to read for pleasure and to visit with friends and family. Check, check and check on all three this summer.
In June I had the great privilege to attend Acton University, a week-long feast of academic lectures from leading scholars on liberty and freedom, especially religious and economic freedom. For my summer reading I had selected an eight inch stack of books which grew a couple inches higher with books from Acton University. I enjoyed time in July with our very large extended family at our annual reunion at a Covenant Church family camp in New Hampshire. There were aunts and uncles and cousins and grandchildren at every turn.
Among the delightful conversations I had with my many relatives that week is one not-so-delightful conversation with a relative concerning their adult child, let's call her Jane, now thirty-something. Jane, like some other young adults in modern America is finding it hard "to launch", that is, to settle into a responsible adulthood. Despite completing a bachelor's degree at college, Jane had not yet worked in a full-time "career" job in her ten years or so of adulthood. She went from one temporary job to another. She lives once again at home with mom and dad, and works three days a week in a dead-end job that requires no special skill. But the conversation turned even more disturbing when my relative related how Jane had discovered the many government "benefits" (handouts) available to her. From Obamacare subsidies to food stamps and beyond, Jane is now a government dependent, and without a lick of remorse. In fact, she even scolded her parents for not making her aware of the government programs, so that she could have been receiving "benefits" earlier.
After the family reunion, I got back to my stack of reading. I finished David Stockman's 700-page polemic The Great Deformation, a powerful and disturbing book. I needed something lighter and brighter to read after reading Stockman. My wife had given me The Wright Brothers, the latest book by one of my favorite authors, David McCullough. It was great. I devoured it in less than two days. It is a masterful job of story-telling, and what a story it is. Flying about in airplanes is taken for granted today, not giving it a second thought. But just over a century ago, flight was still a dream. The Wright brothers dreamed of flying, but they were definitely not dreamers. They were the ultimate realists. Their story is how their intelligence, skills, hard work, courage and perseverance triumphed in a careful step by step process to learn to fly.
I came away from reading The Wright Brothers with admiration for these two men, for their entire family, and for a country which could produce such people of fine character. Using entirely their own money, which they earned producing bicycles, the brothers carried out a twelve year journey from research to world acclaim. Throughout their entire lives they remained the same trustworthy, hard-working, mid-western American men. Riches were not their objective. They lived by their father's words, "All the money anyone needs is just enough to prevent one from being a burden on others". Their work and success did bring them money, accumulating to about $10 million in today's dollars, not much when compared to the value of their breakthrough research and technology.
The juxtaposition of the Wright brothers approach to life and the approach of my relative Jane is jarring to say the least. With all its material wealth, America today is not necessarily a better place than it was a century ago. Our standard of living is certainly better today. America in 1900 had its share of social problems, perhaps more than today. But clearly something has gone terribly wrong in our society. What is the measure of a good and healthy society? Is it a high GDP per capita? Is it a low Gini coefficient? No and no. A good and healthy society is one that produces Wright brothers, not one that produces Janes. Government dependency is a burden on others, and it is poison to one's own soul. That understanding should become engrained again in the national psyche.
Gordon Boronow is a professor at Nyack College in New York.