Super Bowl Prediction: EA Sports' Madden 25 Reveals Broncos Will Beat Seattle Seahawks
With the Super Bowl less than a week away, EA Sports released its annual Super Bowl prediction with the Denver Broncos getting the nod to take home this year's championship trophy.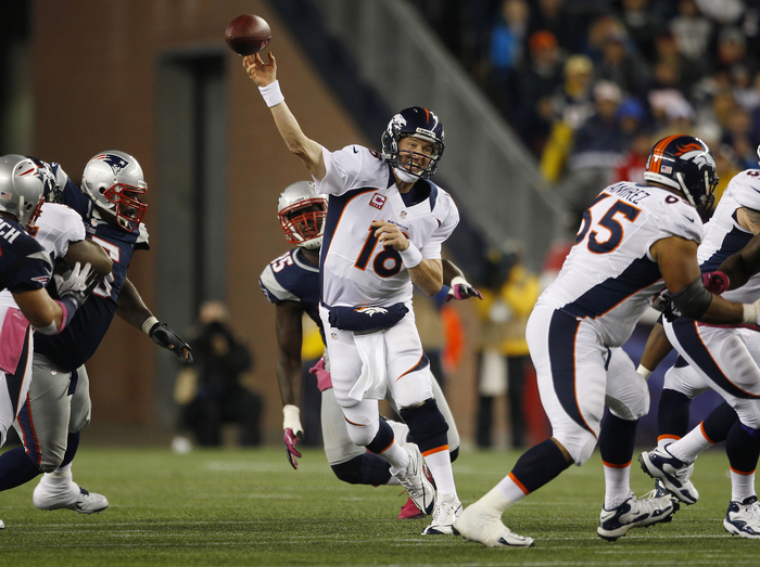 While there still are skeptics regarding game simulated predictions it has proven to be very reliable, correctly predicting the winner in eight of the last 10 Super Bowls.
Madden correctly picked the Baltimore Ravens' win last year over the San Francisco 49ers and picked the Giants' victory two seasons ago that made it four of its last five.
"When Madden picked the Giants to beat the Patriots, [it] missed the spread by one point, predicted the exact score for the Patriots in the 2nd and 3rd quarters, and correctly pegged Eli Manning as the MVP," Ben Silverman of Yahoo.com wrote.
In this year's simulation the Broncos defeated the Seahawks 31-28 with Denver's Matt Prater kicking the game-winning field goal. The game even had snow simulated for the game, but it remains to be seen if actual snow will fall on Sunday.
One of the big story lines leading into the Super Bowl was Seahawks cornerback Richard Sherman's post-game interview with Fox Sports reporter Erin Andrews.
"Richard let me ask you, the final play, take me through it (the interception)," Andrews asked.
"Well I'm the best corner in the game! When you try me with a sorry receiver like Crabtreee that's the result you're gonna get! Don't you ever talk about me!" he screamed into the microphone.
"Who was talking about you?" Andrews asked.
"Crabtree. Don't you open your mouth about the best or imma shut it for you real quick!" he continued. "L-O-B!" L.O.B. stands for Legion of Boom, Seattle's nickname for their defense.
In light of the interview Andrews recently revealed that Sherman was one of her favorite players during an interview with Elle magazine.
"I actually really like Richard Sherman a lot," she said. "He's probably one of my favorite football players. The guy is so smart and he's got an unbelievable story. That was just pure, raw emotion."